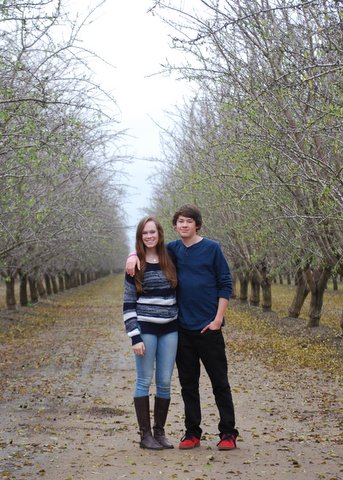 "Grown don't mean nothing to a mother. A child is a child. They get bigger, but grown? What's that supposed to mean? In my heart it don't mean a thing."
~ from Beloved
by Toni Morrison
Life changes when one of your children moves out of the house. Yes, the obvious things sting at first: an empty seat at the table, a bedroom that looks more like a hotel room, and a serious reduction in the laundry load. Over time, I'm finding, it's the little things that get under my skin, that erupt when I least expect it and I find myself grasping for anything to hold onto – anything to feel safe and 'normal' again.
The holidays felt like that – a fleeting, ephemeral run of moments in which my heart would palpitate with the idea that things might be different this year, that our traditions and joys and moments we look forward to might be vanishing into distant memories.
I'm not ready for that quite yet.
It was an exercise in holding on and letting go, an endeavor of wills to choose from what was, what is, and what the 'new normal' will be. I struggled to figure out how to find a moment when the four of us could be together to decorate the Christmas tree. I waited to make the treats we love until she was back under our roof. We never did find time to hang the outside lights, drive around at night to view the neighborhood decorations, or do a full fledged day of Christmas shopping.
Thanks to my talented sister, though, we managed to get a Christmas card photo. That's something that in normal circumstances is challenging at best, but when one child is 650 miles away, it becomes nearly impossible. In all the turmoil, excitement and confusion of the holidays, this photo is my greatest gift. My children. Bigger? Yes, definitely. But grown? Not really. Not yet.
I've got one more day with my girl before she leaves to her new home. She's grown, moved away, and is creating her own version "normal", but that doesn't really mean a thing to me. In my heart, she'll always be my first baby, my girl, the one who introduced me to motherhood. He'll always be the little one. Moments strung together, like a tangled mess of discarded Christmas tree lights, cement their place in my heart. Flashes of what was, what is, and what will be light my way through the darkness.
No, grown don't mean a thing.