Authenticity: When I Wonder If I Am Enough
I didn't really set out to be a teacher – or a parent. I wasn't a child who dreamed of my 'perfect' career or 'perfect' family. I didn't have names picked out for my future children. I rarely thought about life too far in advance. I mostly did what I needed to do, took the side roads instead of the highway, and generally landed on my feet – often times a bit wobbly or off center, but not completely upside down.
At least not more than once or twice.
The fact that teaching and parenting have defined me for 27 years is really quite surprising.
I'm grateful for my teaching job. I'm told I'm good at it; I've stuck with teaching middle school, through three different districts, dozens of principals and multiple iterations of teaching kids. Yes, the content and class titles have changed, but not my focus: kids first, content second.
And I'm grateful for my parenting job. I'm thinking I'm pretty good at it; my oldest is graduating from college, my youngest from high school. Neither has been in 'trouble', they care about people and take their education seriously. They are good humans. And they still check in with mom and dad and put up with my innate tendency to worry and create elaborate 'what if' scenarios in my head.
And yet, still, those moments creep up on me, silent and stealthy and surprising with their intensity – moments when doubt creeps in, wraps like a tourniquet around my forehead and squeezes out my confidence. The moments that I'm learning to beat down, to thrash out at with a violence built up over half a century of battling self-doubt.
I've been rolling around this idea for awhile now, waiting for just the right inspiration – and today, the Universe responded with a quote from Coco Chanel in my "Year of Daily Joy" guided journal: "How many cares one loses when one decides not to be something, but someone."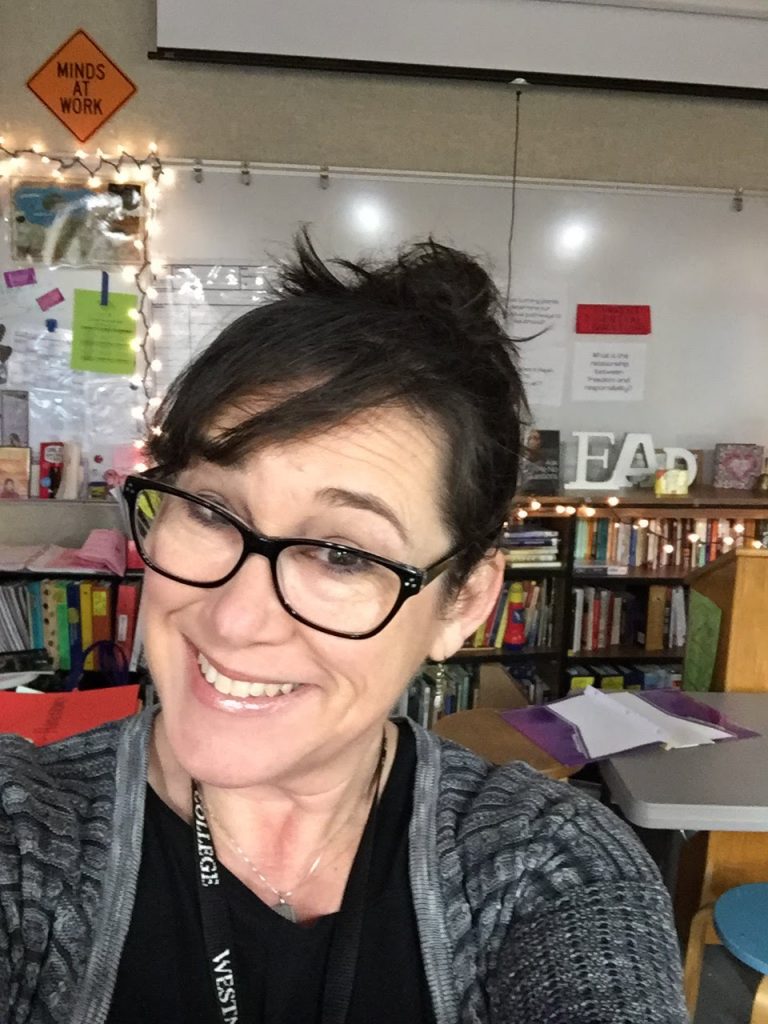 I honestly think that's where I am right now: deciding to be someONE. I'm fairly certain it has to do with being 50+, with having a supportive husband who helps me along a path that just feels like the right one to take – even when I've got no other justification than that. I would bet that it has to do with feeling supported in my work – but administrators, colleagues, parents, and students who allow me to succeed and fail, who listen to my audacious ideas and trust me enough to join in.
Authenticity: loving fiercely
And I know for sure that my children, the two humans who have taught me the most in life, are at the core of my decision. Loving fiercely, parenting two spirits that aren't afraid to call me out and show me their side of the story, enable me to look in the mirror every day and ask, "Am I enough by THEIR standards?"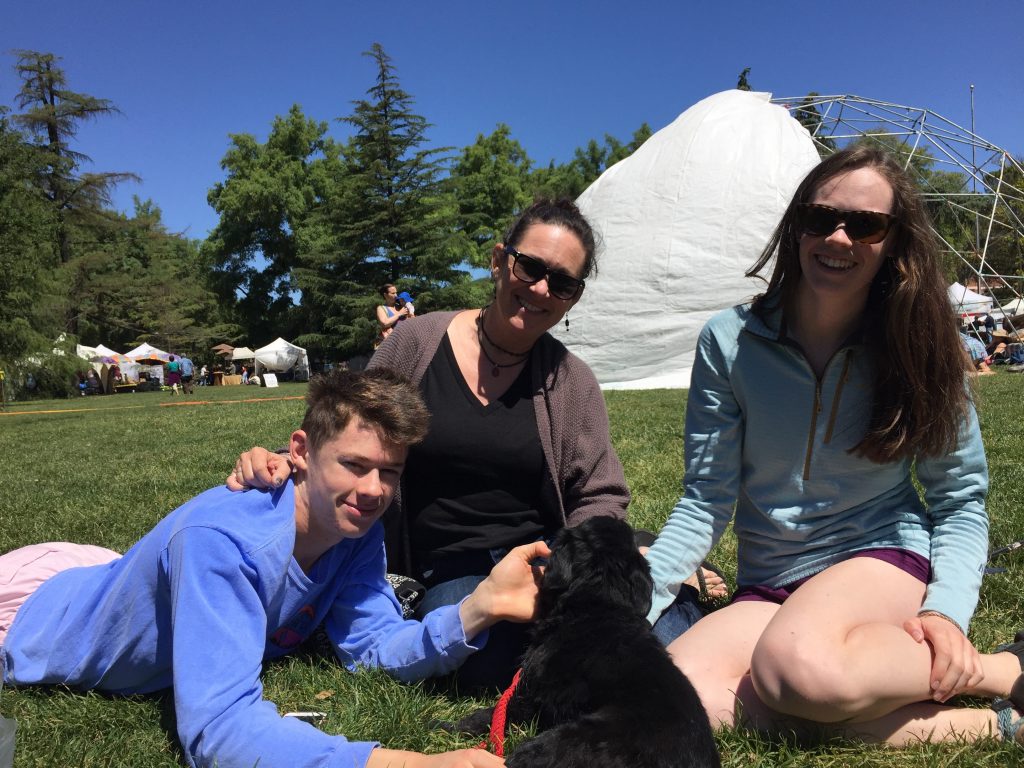 Knowing that if I walk my talk, if I believe in my power enough to show them they can believe in theirs, is flexing my authenticity muscle. With every risk I take, with every failure and stumble and crash I hope I'm showing them that I care. That I believe in searching for fulfillment for myself and being open to what the Universe has in mind…even when I want nothing more than to stay under the soft covers of my bed and listen to the birds chirping outside on a cloudy morning.
Martha Beck says, "Refusing to risk is like allowing a muscle to atrophy; it doesn't hurt, but when the muscle isn't fulfilling its purpose, it loses whatever strength it has." 
I love thinking of these moments of wondering if I'm enough like a muscle I need to exercise. We all have authenticity inside, wrapping our bones and covering our hearts with abundance and love. Why have so many, like me, found it easier to refuse to risk, to scramble under the covers instead of undertaking the hard work of finding – and cultivating – it?
I have struggled most of my life with a paralysis of perfectionism. I don't know where it comes from or why, and I honestly don't care.
What I do care about, however, is how this paralysis impacts my ability to find authenticity-in my parenting, my teaching, my writing, and my daily interactions with strangers and friends. Part of that is recognizing that when the Universe sends me former students who remind me I was their 'favorite' teacher, or when my son responds with a hug to my request to spend more than an hour a day together, or when I connect with a stranger on Twitter who honors my work, I am making a difference.
Authenticity: Being enough
I care about authenticity. I also care deeply about being 'enough'. So I'll show up, I'll puff out my chest when I'm feeling less than brave, and I'll live. I'll take the risk. I'll flex the muscle. I'll show the Universe more love. I'll do things that I want to do, and I won't let perfectionism paralyze me ever again.