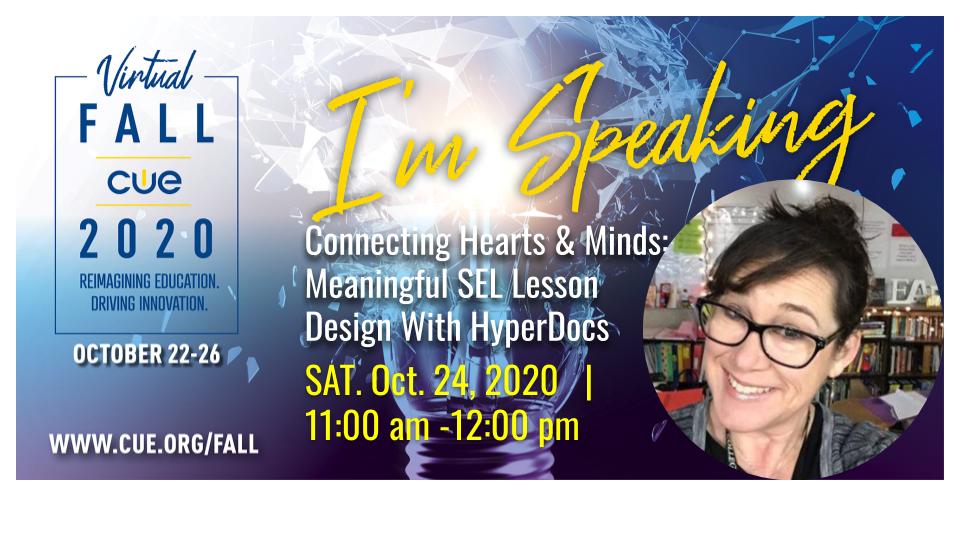 Fall CUE 20 is around the corner – are you going? If not, why not? It's VIRTUAL this year, and you don't even need to leave your couch!
This year I'm mashing up two of my favorite teaching topics – HyperDocs and SEL – with two of my favorite educators – Nicole Beardsley and Sarah Landis – and we've got 60 minutes of ways to connect hearts and minds!
Here's a Fall CUE 20 session teaser:
Are you looking for authentic, relevant ways to integrate Social Emotional Learning into your curriculum? Do you want to create meaningful lessons to connect the hearts and minds of your students? Have you built HyperDocs? This session will help you increase academic achievement, improve student engagement, and build SEL into your classroom using HyperDocs! Using CASEL's five core competencies we will explore, explain, and apply SEL using technology tools – and your students will see huge results!

Participants will design HyperDocs using templates and exemplars to build an understanding of and commitment to Social and Emotional Learning in their students.

Participants will explore their understanding of CASEL's five core competencies, their impact on and importance to students, and apply them to building lessons using educational technology tools to increase academic achievement and improve student engagement.

– Don't miss this session on Saturday from 11-12 – sign up at http://cue.org NOW!
Looking for inspiration?
To begin, this session at Fall CUE 20 will have TONS of free HyperDoc resources and ideas to engage students and build relationships! One of my favorites is this All Are Welcome lesson to help my students understand the concept of empathy. Also, students will connect with each other in a low-risk environment, and build narrative writing skills. You can make your own copy of this All Are Welcome Hyperdoc. Just remember to add in your own links to slides and the Padlet to personalize your copy.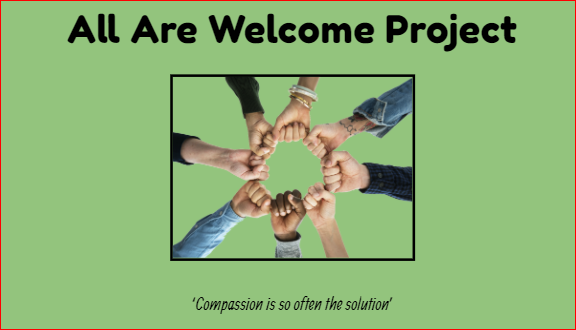 Finally, you'll feel GREAT after exploring resources to help you build more social and emotional connections in your teaching space!
Hope to see you this weekend at Fall CUE 20 – and remember, I'll always share resources for FREE here on jenniferwolfe.net. And if you want to explore more about HyperDocs, check out the website hyperdocs.co!