It's been five and a half years since I started blogging; five Decembers that I've shared my stories with all of you, and 50 Decembers that I've been learning life's lessons.
This December, I decided to look back and see what themes popped up during the final month of the past years, and I was both surprised and reassured when I saw my progression – and devastated that while I followed the thread of motherhood and memories in my posts, I also realized that every year has brought the loss of children.  Stepping back, I see the hopes and joys and sadnesses that parallel our ordinary lives.
I hope you enjoy my favorites from 2011-2015. Maybe you'll re-read some favorites; perhaps you'll discover we have more in common than you realized. Above all, may you experience the beauty of living the extraordinary in the ordinary, of loving fiercely and thinking deeply. Happy holidays, and thank you for sharing this journey with me.
2011: A Year Of Feeling Time Shift
"But what prom night really taught me this year is that belonging happens in many different ways.  The girls learned that they don't need to be joined (literally or figuratively) with a boy to have fun.  The boys realized that if they ask, they have hope.  And now I know that I don't really need to join anything to be important in my daughter's life – by being myself she and her friends feel comfortable. Actions speak louder than words.  My house really is the place to be."
"After driving through the mountains in the predawn hours, my son and I pass Donner Lake, and in that moment, as the water and sky met and steam hissed from its surface, I quickly stop the car. My brain pauses and we drink in the tranquility of the water before us. Silently I breathe deeply, wait, and shift back into gear with a new sense of calm."
"As the sun rises over the mountain tops and the moon and stars fade for another day, once again I am challenged.  It is up to me to make my wish come true – no genie with a magic lantern or fairy godmother is in sight.  My wish remains inside my heart, but my actions I wear on my sleeve for everyone to see."
"Slowly he prepares for the snow, insisting on doing it alone.  His fuzzy brown head disappears beneath a royal blue helmet and goggles, contrasting the lime green and black of his jacket.  We kiss goodbye, my assurance I will be waiting for him when he returns.  It is dawn out, and he gets to have another day.
Yet as I sit by the window watching the sun crest the snow-covered hills, I cry for the mother and child who are apart, who will never feel their arms around each other again, and who cannot brush away each other's tears."
2012: Reflecting on Memories of Childhood and Tradition
"This year, we decided to go simple yet elegant, and adapt a recipe from one of our favorites, Ina Garten.  Her apple tart just seemed like the perfect complement to a heavy dinner: sweet apples, flaky crust, and a tang of apricot jam make this simple dessert one you'll want to try for any holiday gathering.  So grab your favorite baking partner, crank up the tunes, and have some fun!"
"We stopped, you posed, we snuggled you between our legs, holding you tightly.  Never wanting to let go.  You raised your face to the sky and grinned with rapture. It was just one moment, really.  But I remember every detail."
"I used to be a freaky mom.  Sixteen years ago, when I had my first child, I thought I could do it all.  Control it all.  Be the perfect parent.  I certainly had seen enough examples of what I considered 'bad parenting' – those kinds of adults who would make excuses for their kids, send them to school without their homework, and blame their teachers and the school for everything wrong in the world – plus some."
My kids officially grew taller than me this year… I learned that letting go is growing forward. As I end 47 and open the chapter of 48, I think of all that I've experienced:  the children, parenting, family, teaching, education, memories and motherhood that blended themselves together and brought such lessons to me."
"And despite the struggle, the frustrations, and the hours and hours of driving – not to mention the ski race that was canceled, we ended up with a white Christmas after all.  And a whole bunch of memories, too."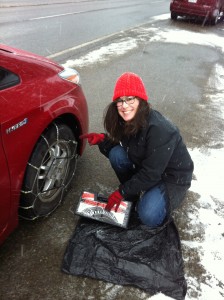 2013: A Year of Ski Racing and Empty Bedrooms
Morning Ritual of a Ski Racer Mama
"The alabaster snow catches a glint of moonlight out my window…savory bacon and eggs fold into warm flour tortillas with cheese as kids stumble downstairs in ski socks and fleece….boot bags bulge with gear.  Speed suits stretch over strong legs, and heavy parkas with hoods zip up as we push open the door. It's time. Morning ritual of a ski racer mama."
It's A Different Kind of Christmas
"And every time I've walked through the door this month, I've plugged in the lights and sighed. I just can't do it. The boxes of ornaments are still stacked in the dining room, unopened. And it's December 23. This has never happened before. And I can't blame it on holiday business, too many parties or anything else-except for one thing."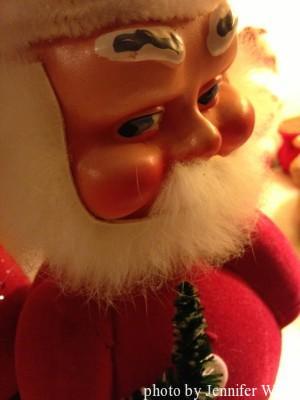 2014: A Year of Change and Possibilities
"The sun streamed in through her sliding glass door. It was mid-morning, and she already looked like she had never left for college. A wet towel hung over her pink desk chair, and her fuzzy sky-blue bathrobe still lay carelessly tossed on the floor. Her closet doors were flung open, and she rummaged around as she replied, "I don't know. I didn't pack much. I'm trying to figure out what to take home."
My breath caught in my throat. Home?"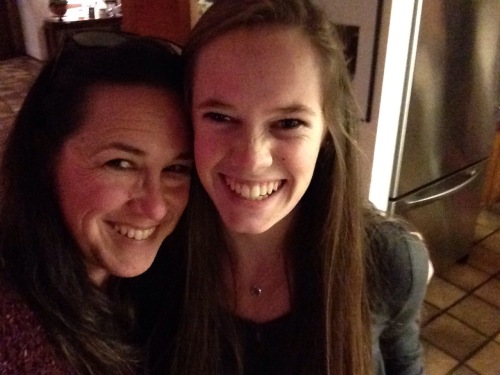 "I'm open to possibilities in this last-year-before-the-half-century. I'm open to quiet, to listening, to requesting and to hearing the Universe answer with guidance. Zora Neale Hurston wrote in one of my favorite books,Their Eyes Were Watching God, that "there are years that ask questions and years that answer." I'm not sure what this year will offer me, but I'm ready to receive her whispers."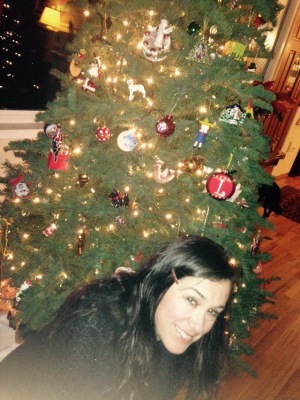 "There are two kinds of quiet. The kind of quiet when I hear the candles flicker, feel the crumbs drop onto my plate, and the Christmas music plays on and on and on. The kind of quiet that mothers dream of, and the kind they dread, one in the same."
"No, Mom, look." Again and again his plaid Detroit Tigers sleep pants spun as he raised and lowered his body on one leg. "I'm getting there. I'm balancing, Mom – can't you see? I haven't been able to do this since the accident!"
She's Nineteen, and She Doesn't Live Here Anymore
"I keep thinking that one day, you'll understand the exquisite pain and pleasure of being a mom, and all my emotional antics will make sense. I hope that one day, when that thrill hits your heart when you see your baby living their life full of happiness and joy, you'll understand why I have such trouble letting you go."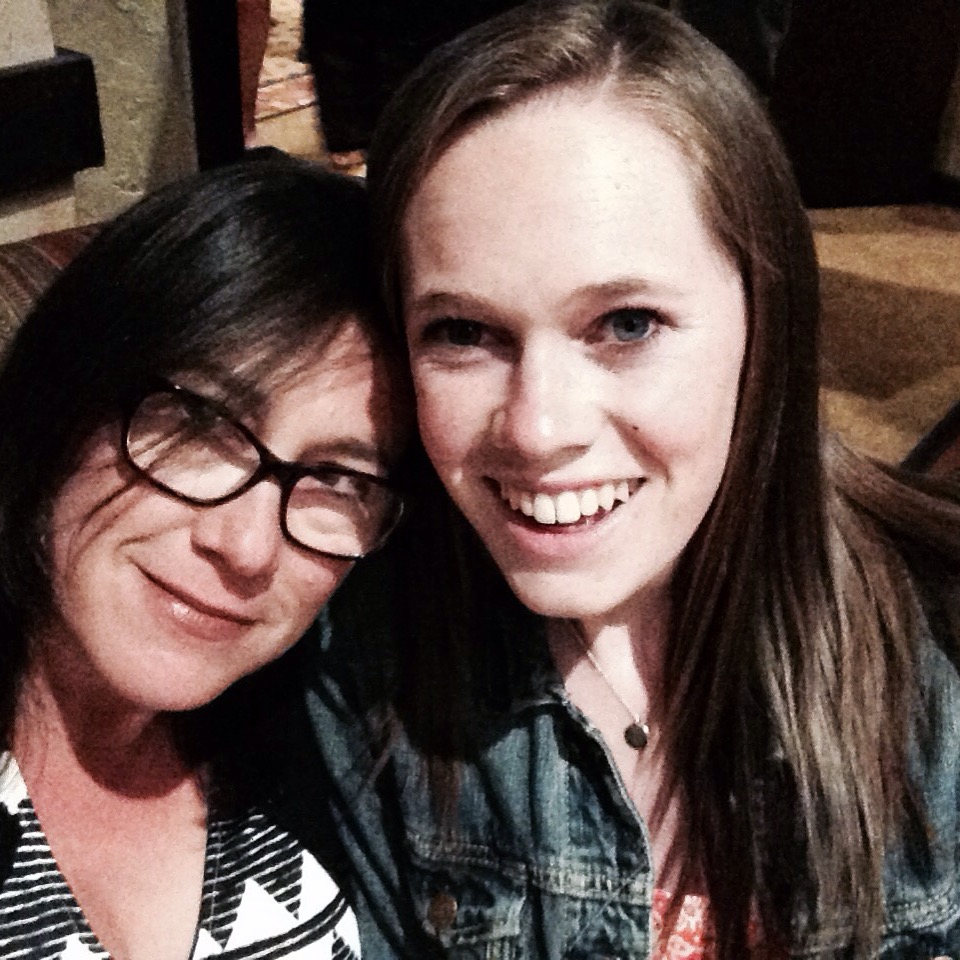 "Today, as the rain pours down the windowpane and the wind whips the trees around my house into a frenzy, I breathe, and pause, and think of them. I remember their love for each other, and for their families. I call in their spirits as my pen scratches gratitudes into my journal, filling the pages with small moments of the extraordinary ordinariness of my life, feeling their love, grateful for 50 years with their spirits by my side."