Is your child experiencing stress? Are they struggling to make it through to a successful end of the school year? Do you know a student who is going through a tough time preparing for their finals? Sadly, I see it every day in my classroom. This can leave parents feeling hopeless and helpless, as though there is absolutely nothing that you can do to make things easier and with the amount of pressure that students are under, it can be hard to give them the support that they need. With over 10% of school children experiencing symptoms of anxiety, it's hard to know when to help and how.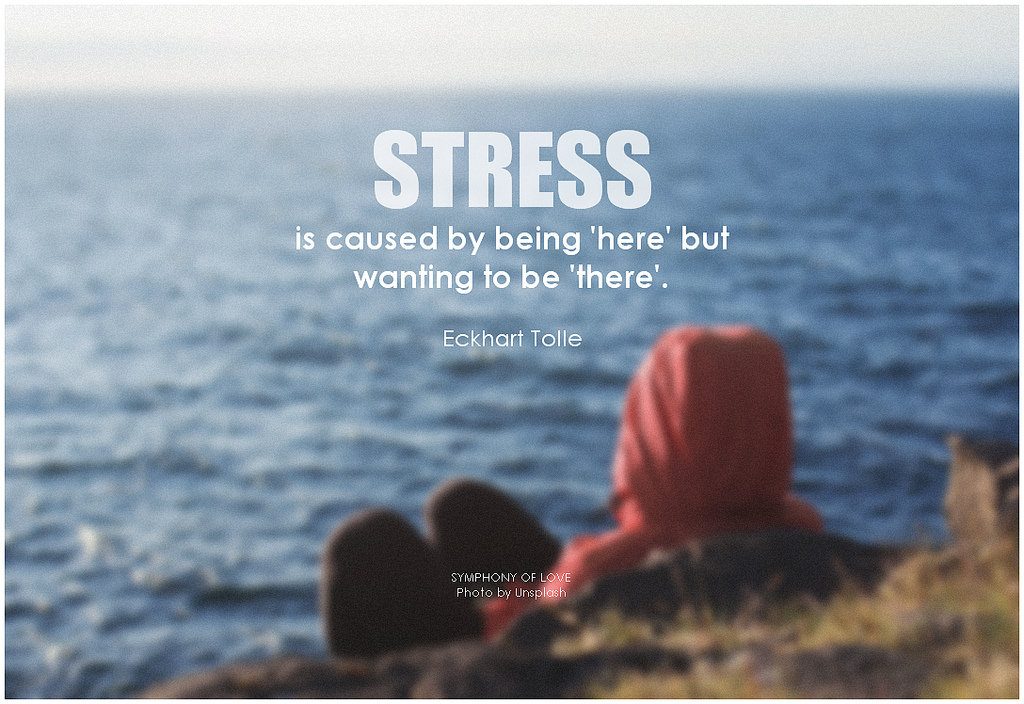 Facing the Fears
When people are afraid of situations, there is a high chance that they will want to do everything they can to avoid it. Instead of encouraging your child to avoid stressful situations, you should encourage them to face them head-on. The anxiety will reduce naturally over time, not to mention that it will show them that it is possible for them to deal with the stress they are feeling. The body can't be anxious for long, it's just not possible. There is a biological system in place that helps to calm the body down, so you have to trust that this concept applies to your child as well. The stress that they are under may feel unbearable, but know that they can get through it and tell them that they can as well. Taking them out of school or letting them take days off will only make things worse, as it reinforces the thought of them not being able to get through the situation.
Nobody is Perfect
Children often think that they have to be perfect to succeed, whether it is in sports or even in their academic performance. Sometimes parents may forget that kids just need to be kids. School is often far too grade driven. If students don't achieve A+ grades then they may feel like a complete failure, so it's important for parents to encourage them during this time and to tell them that nobody is perfect. Some parents feel the need to put even more pressure on their children when finals come along because they want them to do well; the truth is that this can make things even worse and their performance may even suffer as a result. Sometimes it helps for parents to take a back seat and encourage them to relax from time to time. They won't get a perfect grade every time, and you need to know this as well as them.
Be Positive
Children who experience stress will probably go through a lot of negative thoughts. They may also experience self-criticism. It's a good idea for parents to try and reinforce the positive aspects of any situation as well. This will remind them to focus on the positives and it will also help to pull them through this difficult and stress-filled time. Try and be upbeat, encourage them and tell them that you believe in them. If they come back with a bad result, let them know that it is okay and work with them to try and move past it. I like to think of it as being a soft place for them to land.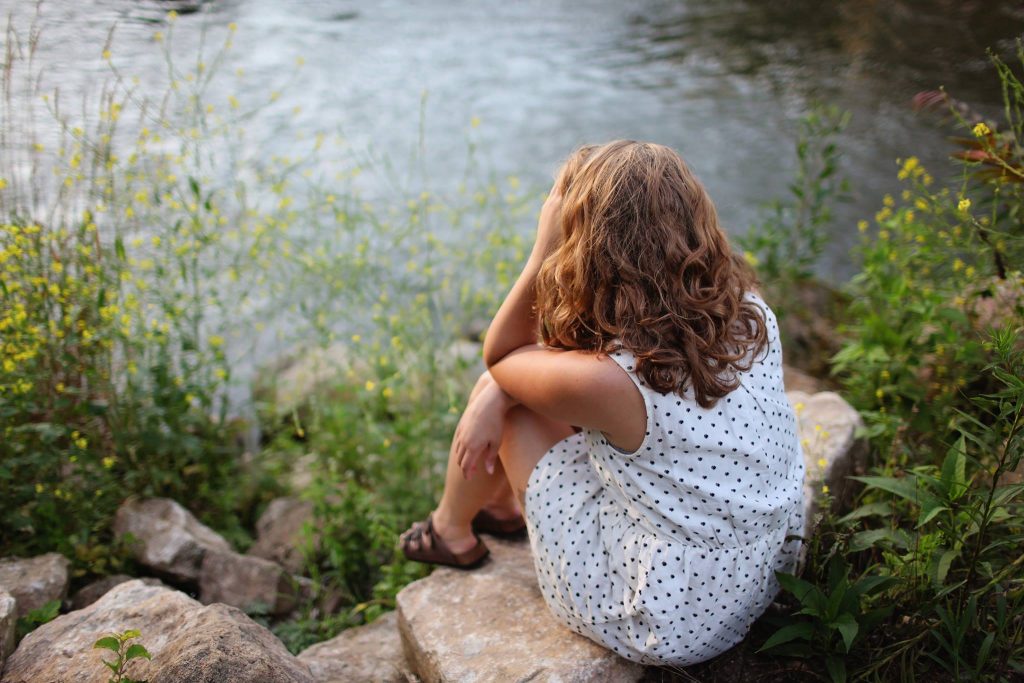 Find a Way To Relax
Kids need to relax and just be kids from time to time. Fun activities such as sports can quickly become about success instead of being about having fun. This is especially around finals, because your child may feel pressure in every aspect of their life. When your kids are out playing sports or when they are doing something that could be seen as being competitive, make sure that they are doing it to have fun and to just unwind. You could encourage them to take a walk with a friend, find a quiet place to relax and read, or even go on an adventure with the FFXV strategy game –  taking a pause by engaging in little things like this can really go a long way when it comes to their stress levels, and it gives them the time that they need to take a break from the challenge of always trying to be successful.
Sleep!
If your child is not getting enough sleep or if they are finding it hard to relax at the end of the night then try and work with them to make sure that they are not having too much caffeine before bed. A lot of kids consume energy drinks and coffee to try and stay awake. This could be so that they can study longer or it can also be because they just don't want to sleep. After all, when we go to sleep, we wake up and it is the day of the exam they are worrying about. If your child is not sleeping properly, support them with a routine. Encourage them to read a book before bed, consider essential oils and even have a family movie night. When you're running low on sleep, your emotions can quickly get out of control and they can also make things seem worse than they actually are, so it really is crucial. Many of my students sleep only 6-7 hours each night!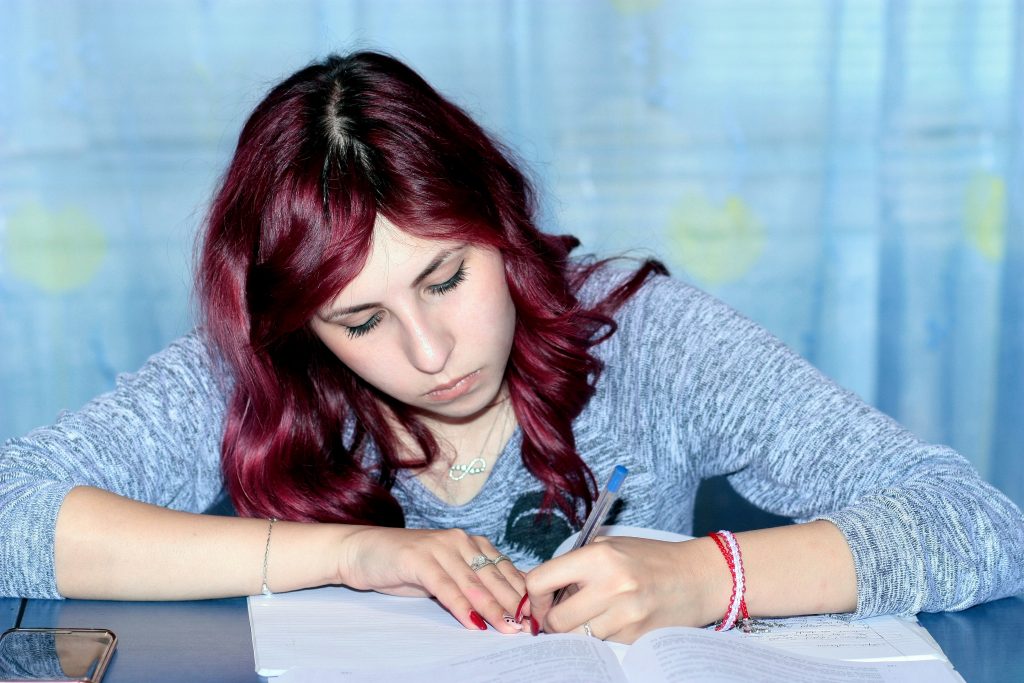 Knowing When to Stop
We want to teach our children to soar – but your child may feel under constant pressure to succeed and study and at times, you may think that they are studying a bit too much. This is more than possible and it may even cause them to experience even more anxiety because of the pressure they are piling on themselves and the constant thought of having to learn. It's important that parents recognize when your child is studying too much and stop them if they are focusing too much. Studying too much is as bad as not studying enough because the brain eventually gets to the point where it cannot absorb any more information and this will only lead to more frustration. Tell your child that they have done enough and no matter what happens, you will be there to support them in every possible situation. Teaching kids healthy boundaries is key to learning to be successful adults.