Get ready, weekend.
My boys are both in their beds. When I check on the little one, he still looks like my three-year-old Bob The Builder. I'll still make him an Easter basket today.
My furry 16 pounds of fury is curled up, quietly snoring by my side.
Fresh Sumatra steams within arm's reach.
My girl is waking up in a tent in a Utah state park, ready for a day of climbing and paddle boarding adventures. I'm gazing at her senior portrait and trying not to wish she was here. 4 more weeks, but who's counting after 12…
The crow's cacophony woke me up – I'm glad they're off on their adventures, replaced by the morning song of the mockingbird wafting through my open window.
A train whistles in the distance.
The wind has stopped for now; a reprieve before the storm rolling in tonight-just in time for Easter. Soon, Mom will arrive with a ham and potatoes and her beautiful smile. The boys will be happy.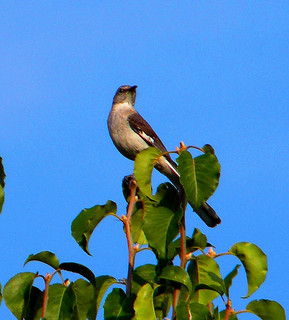 Get set, weekend.
One girlfriend is baking 60 apple pies today to send her boy to China this summer. Another friend is missing her daughter's 21st. My ski mama bestie is tearing it up on the mountain we love for her birthday.
Today, my weekend to-do list shouts out laundry and dishes and fill the bird feeders and grocery and mail L a package. Ironing (seriously, who irons?). Clean the house. Walk the dog. Hard boil the eggs and make pull-apart cinnamon rolls for Easter morning. I'll probably dye them all by myself this year.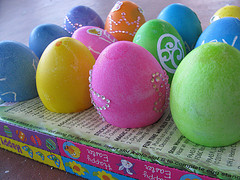 And those virtual piles of never-ending Steinbeck essays (58 to be exact, but who's counting after 93). Crap. That's 6.76 hours right there…
And then there's church. And weekend baking. Maybe yoga and a bike ride if I'm lucky and have some free time…
The sun is up now. Damn, I missed the lunar eclipse. The boys are all still sleeping. The dog is still snoring by my side. The mockingbirds are still singing, but my coffee mug is empty.
It's an ordinary weekend. But chicks with coffee can do anything.
I've got 48 hours…is it just like yours?
GO!
photo credit: DSC_0088 via photopin (license)
photo credit: Mocking Bird via photopin (license)
photo credit: Easter Eggs III via photopin (license)