Podcasting definitely pushed me out of my teacher comfort-zone.
It's not that it's unusual for me to take risks in the classroom. It seems like every other day I'm announcing to my students that today they will be my 'test pilots' for something or other.
Since I dove headfirst into digital teaching and learning six years ago, I've learned that it's best not to over think what I want to do; rather, I make a plan, jump in, and modify as I go.
And I learn a ton from my students along the way.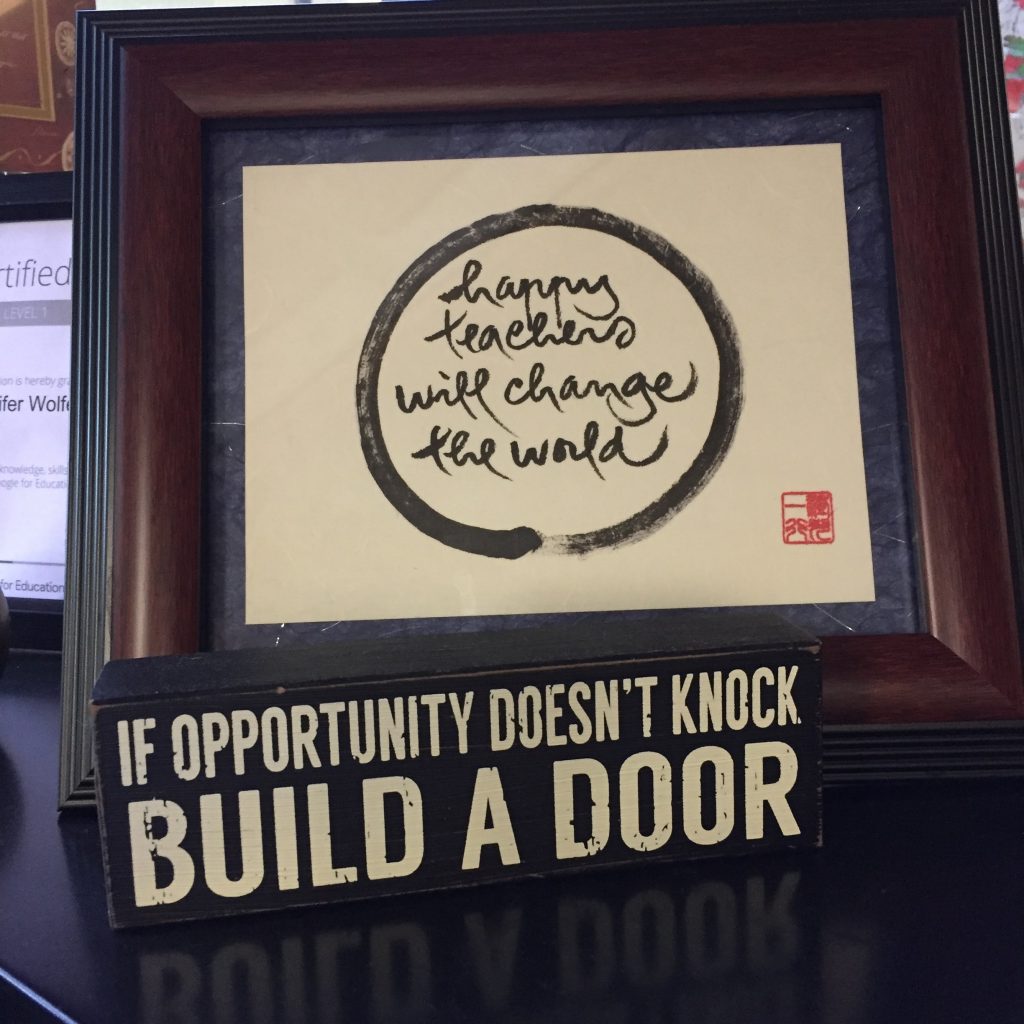 I write often about my obsession with #hyperdocs and how creating and implementing this future-ready teaching pedagogy has transformed my work – and my students' learning experiences. It's true. I am having the BEST year of teaching ever, in large part due to my willingness to listen, learn, create, and trust in my students. I want them to be curious, life-long learners, and by intentionally using technology to enhance their learning experience I hope I'm not only being a strong role model, but also piquing their interest in things like blogging, video, and most recently, podcasting.
In my personal life, I've found podcasts to be soothing, intriguing, and revelatory; my favorites include Super Soul Sunday, Happier With Gretchen Rubin, NPR's Code Switch and Up First, Malcolm Gladwell Revisionist history and On Being With Krista Tippet.
Most recently I've been hooked on educational podcasts as I bike to and from school, or when I'm puttering around my classroom in the afternoons – programs like The 10 Minute Teacher, The Google Teacher Tribe, The Cult of Pedagogy podcast, Teachonomy and The Ditch That Textbook podcast fill me with such hope and excitement that I often have to stop pedaling to save an episode or text it to someone!
So naturally, I decided my students needed to get hooked on podcasts – but not the ones I like…that's not cool. Rather, they needed to CREATE their own podcasts!
How I Started Podcasting
I thought about this for three months. I went to several EdTech sessions on video recording and searched everywhere I could think of for ideas to get me off the ground with this project. I just wasn't finding as much as I expected, and I began to think I'd never get it accomplished.
Thanks to the power of the internet (thank you, Twitter), my #hyperdoc friends Lisa Highfill, Scott Padway and Lisa Guardino, and a tech fairy (thank you, Brian) who showed up in my classroom mid-project, my students became legit PODCASTERS!
Of course, I had to create a hyperdoc to explore, explain, and apply the concept. I had to tie it to our 'Approaching Adulthood' end-of-unit performance assessment. I challenged myself to figure out the technical pieces, which mainly occurred when a kid ran into an obstacle (like background noise or echoes) and we had to get unstuck – and create soundproof recording spaces on a teacher's budget!
You can make your own copy of my Podcasting hyperdoc HERE.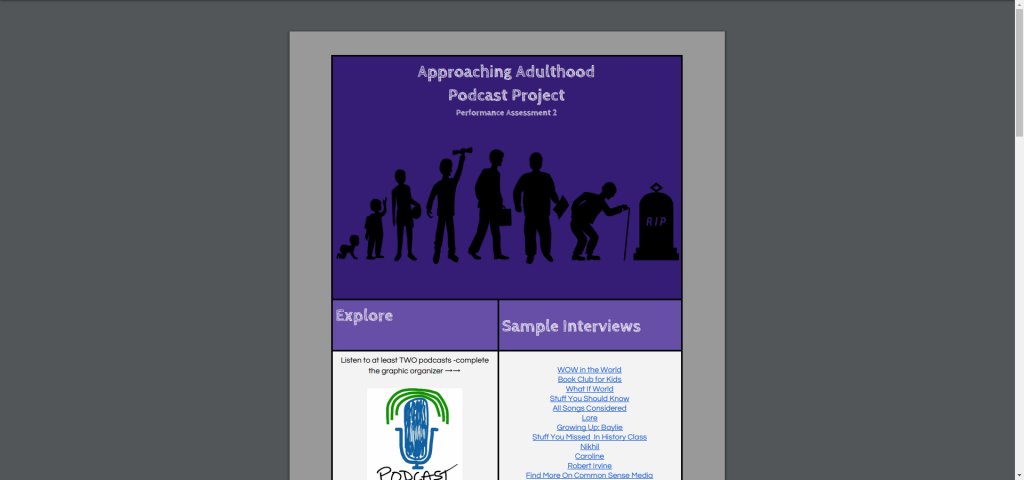 Podcasting Results Were Awesome!
But I swear, I taught with a huge grin on my face for two weeks as I watched my students go from "eew…we have to hear our voice!" to "OMG this is my most favorite thing I've done in school!" And you know you're onto something good when your students don't even blink at the end of class bell and stay for 30 minutes after class recording and editing to get it just perfect!
Honestly, I'm sure I learned as much – if not more – than my students did during this podcasting experience. I learned to trust my instincts. To take chances even though there is a high chance for 'failure'. I learned that my students are capable of extraordinary things (actually, I reinforced that), and I learned that teenagers have a huge VOICE and need platforms to show the world what they're thinking.
Here's a link to one of my favorites: The Difficult Lemon podcast
These kids came up with amazing ideas and thinking around the topic of 'approaching adulthood'. Some did research about voting ages, driving ages, and drinking ages. Some interviewed their parents. One discussed the inaccurate portrayal of teens in young adult novels. Some thought about the impact of gender stereotypes, and others wondered about equality, rights, and identity crises.
Many were so good I strongly urge them to continue – wouldn't you love to hear what teenagers are really thinking?