Life lessons through pigs?  Today's post just goes to show that education happens everywhere-especially when you're a parent.  I've often wondered why someone hasn't written a parenting handbook-if there was such a thing, I think my guest blogger today would have a perfect chapter!  Read on for parenting tips from Kathy Radigan.  And be sure to check out her blog My Dishwasher's Possessed for more!
I was thrilled when Jennifer asked me to guest post on her wonderful site. I was really excited to get a chance to re-post a piece I wrote last year when I was just starting my blog on Blogspot. This piece originally ran last February and is one of my personal favorites. This argument remains one of the worst my son and I ever had, but since he turns 13 in two weeks, I'm sure it will not be our last. Jennifer, thank you so much for letting me share this piece with your readers.
My father taught me one of the best parenting lessons I ever learned, and I was only five at the time.
One of my favorite things when I was a little girl was to go to Eisenhower Park with my family. The park had a small petting zoo that included a pig pen.
Any time my two sisters and I disobeyed our parents, we would be warned that we would be sent to live with the pigs.
It was a threat that was made in a way that we knew they weren't serious, but just in case they were, we better do what we were told.
I can't remember what made me buck the system one fateful day after my father gave me his usual warning. But this time I decided to show him just how smart I was.
"That's fine daddy. Send me to live with the pigs."
My poor father didn't know what to do.  This clearly was never a result my parents thought they would encounter. But once he made the threat, he had to follow through.
He made a big show of getting ready to take me to my new home. He got his coat… and his hat….and his keys. He hoped this would put an end to this and that I would realize that the inmates were not running the asylum.
I wasn't giving in.
I was having a grand time insisting that I was ready to go to my new home. I confidently said goodbye to my sisters and mother. Not knowing what to do, my dad took me to the car. I kept waving and laughing playing the game I knew I was going to win.
We got into the car and I was still waving goodbye and feeling pretty darn good about myself.
Then my dad pulled out of the driveway… and onto the street.
I am still 99.9% sure he wasn't going to let me live with the pigs, but I knew at that point that someone was going to have to end this. And that someone, was going to have to be me.
My father stood his ground that day and without yelling or laying a hand on me he let me know who was in charge. And it wasn't me.
I think of this story often whenever I'm tempted to ground my soon-to-be, 13-year-old until he turns 30. He is an amazing child and I dearly adore him. As I did with my own parents, he knows he is loved and is very confident in that fact.
But he is starting to spread his wings and is determined to test the limits.
"I didn't go to chorus rehearsal today, I'm going to quit."
That was the opening salvo of one of our biggest battles last year.
I did my usual spiel of the need to keep commitments and deal with the consequences of our actions. In this case, it meant missing homework club. Unlike chorus, homework club requires no commitment and is just a fun place to do your homework and hang out with friends.
As the battle was heating up, I saw a letter from the school's principal. Thinking that this form letter congratulating him on his hard work at the concert they just had was a sign from above, I laid the letter down to where he was doing his homework.
Suffice it to say, this did not bring the epiphany I was hoping for.
Quite the opposite. I can honestly say the Bill Cosby quote, "I brought you into this world I can take you out of it," came to mind. Especially when he started waving the letter in my face while threatening to tear it up.
I surprised myself, as well as my son, when I calmly took the letter from his hand and tore it up.
I'm not sure if I was right, but his behavior was clearly out of bounds and I felt the need to let him know who was in charge.
He continued to protest but listened to me and went to his room. When the dust settled, he came out and apologized. He was also looking for an apology from me. I didn't give him one. I told him that I loved him enough not to worry about his approval. I was his parent, not his friend.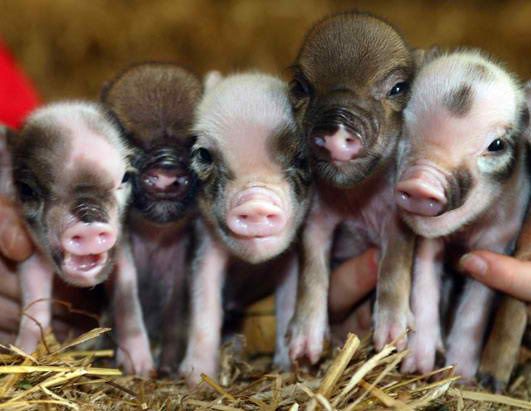 The next day the pieces of the letter were still on the table. He looked at them and said, "I guess the letter meant more to me than I thought. I am sorry."
Being a parent is not for the faint of heart. Setting limits and following through can be the hardest part. It is also the most loving thing a parent can do.
I learned this at five when I almost joined a family of pigs.