The photo jumped out of my Facebook feed during my lunch break today. The beautiful woman, not the headline, caught my eye; she looked like someone famous, but I couldn't quite place her. Then I realized who I was looking at: Caitlin Jenner.
I quickly scanned my middle school classroom for someone to share it with, someone who would care. The 9th graders scarfing down their lunches and talking sports and summer? The 8th grader taking a vocabulary test? I settled on my 20-something intern, who casually replied, "Oh yeah – I saw that. She's gorgeous. Wow."
I smiled, and went back to my salad.
Within minutes, it was all over social media. SHE was all over social media, in all her courageous, vulnerable, breathtaking silk-bodysuit clad natural beauty.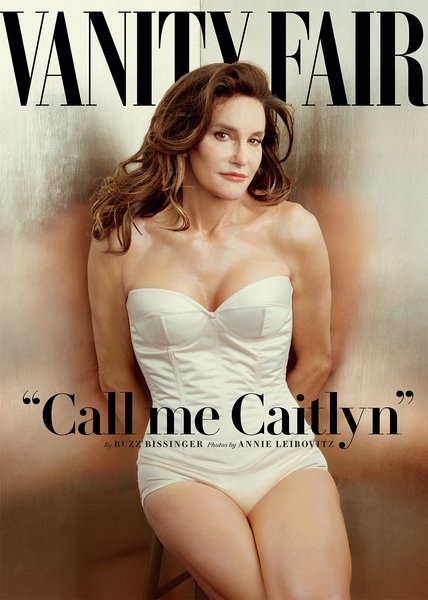 Scanning the news feeds, I was struck by my friend Loran Lewis Wyman's Facebook posting – above the headline she wrote, "I'm wowed by the courage to do this. Awed by the transformation our world is making so that everyone can feel accepted. Inspired by an ongoing and deeper pursuit of realness. And invigorated by the always amazing flow of information – through the eyes of a brilliant photographer, an exclusive press article and cover, and via electrically charged digital media sharing the story across the globe like water running down a mountain in rivulets."
Wow.
All I could add to that was "And hopeful that the children who have experienced ridicule and hate because they feel "different" will grow up in a world where being "different" is celebrated!"
Because that's how I think. That's my world – kids. That's my barometer of life, how the world is changing and how I wish the rest of the world would catch up.
I look out at my students and marvel at their courage every day. I have kids who struggle with the everyday challenges of life: what to wear, how to style their hair, how to balance sports and school. They struggle with their parents and puberty, with grades and goals and getting into (and out of) relationships. They worry about being 'different' and about being alone or going along with the group.
And yes, they struggle with their gender identity and with their sexuality, sometimes before they even know what they're struggling about.
So as I sat with my salad and thought about the kids in my room, I smiled. I didn't have to show these kids her photo – they wouldn't be phased by it. They're growing up in a time where being different is no longer as taboo as it was in my generation. They're growing up in a community that celebrates diversity, in a school that embraces children for how they treat each other, not how they look or who they love.
My heart filled with hope – hope that if one of those kids eating their lunch and playing with their Tech Decks – if one of them is growing up feeling "different", that maybe our world is changing just fast enough that they won't have to wait until they're sixty-five years old and panicked that, in the words of Caitlyn Jenner, "If I was lying on my deathbed and I had kept this secret and never ever did anything about it, I would be lying there saying, 'You just blew your entire life. You never dealt with yourself,' and I don't want that to happen."
Congratulations, Caitlyn. Thanks for introducing yourself to the world. Thanks for living your true self. Thanks for showing us that being 'different' is beautiful.
Photo credit: Poppy – I am so different via photopin (license)