White America, aren't you tired of seeing people die?
I made a mistake of watching the news today. I tuned in to see the first videos released of Alton Sterling being put to the ground and shot to death
I made a mistake of watching the news to see his widow behind a podium speaking about raising her children knowing they had watched every moment of their fathers death. They couldn't escape it.
And I made a mistake of watching when I saw Alton Sterling's 15 year old son collapse in grief and cry out for his daddy.
I wanted to wrap my arms around his sobbing body and whisper that it's going to be OK, even when I know for him, that is a long, long way away. He's just one year younger than my own son. And the differences between them? He's black. My son is white. His daddy is dead. My son's daddy isn't.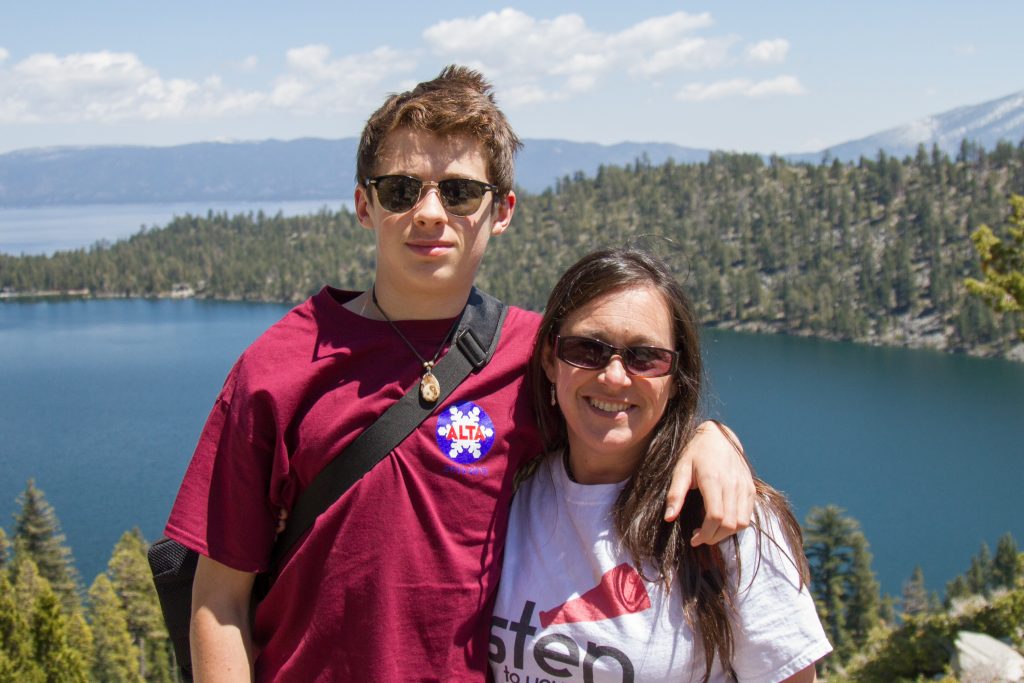 Why are these American boys living such polarized lives? Why, in 2016, are we watching a repeal of the work of the Civil Rights Movement?
Why are we waking up once again to another story in our news feed about a black man being stopped by police and shot? Aren't you tired of seeing people die?
Why are black lives so expendable?
I'm well aware of my white privilege. I'm aware of my ability to walk down the street without fear, of being able to shop without suspicion or drive down the street in my safe suburban oasis.
I'm aware of my ease in parenting two white children who don't need to be taught that people in their country will question their worth. I know I have nothing on black mothers who not only have to teach their children they are worthy just for being who they are, but also must figure out how to teach their sons and daughters to be aware that others think just the opposite. And that their opposition could get them killed.
Oh yes, I understand. I just don't know how to balance it with what I see on the news. I don't know how to make the black community see that I'm devastated, horrified, embarrassed and ashamed for what I see happening to them.
I'm also well aware of my ability to speak out. I know I have a voice, and a platform, and an ability to use my words to make public this insanity that we can become numb to what is going on in our black communities.
I'm aware that by speaking out I may offend someone, but to be honest, I don't care. Maya Angelou taught me that to be silent is to accept, and I surely don't accept what is happening in Baton Rouge, or Minnesota or South Carolina…at this point, I could name every state in the country.
So here I am, laying it out. A white woman speaking out for black women, for brown women, for all women who are trying to figure out how to raise our children to understand that their lives matter, that they are worthy, and that their life is not expendable.
Teaching children is my specialty, but I cannot fathom the challenge these mothers have when trying to teach their children in the racist world they see around them. .
But, honestly, the children aren't the ones doing the killing – the adults are. That's who we need to focus on now. The kids I teach tell me they are comfortable with the topic of race- they don't judge or define or see it as a factor in how they treat each other. We're doing a good job raising them.
But aren't you tired of seeing people die?
Now, we need to speak out to the adults in our lives who don't understand. To the fathers and mothers and brothers and sisters who make racial slurs and then shrug it off as a joke. To the neighbors and people in the grocery store who carelessly comment with a protective code of white privilege. To politicians and powerful people with an audience much larger than mine, who with one tweet or post can share their ignorant  vitriol with equally ignorant followers.
Oh yes, I understand my power. I understand my privilege. And I understand I must use it to speak out, to start the conversations and end the racism in front of me.
And I understand there are many people in America who will disagree with me- the data shows that. I am aware that I will start disagreements, lose friends and anger people who view the world only through their privileged lens.
Thanks too bad, but I'm willing to risk it. Just imagine, if we used our power and our privilege together, what a difference we could make.
What can you do? What can WE do-white America, how can we stop racism if the majority of Americans think it doesn't exist?
All you need to do is check the news to know that is 100% NOT true.
Enough is enough. Speak out today. Start by listening to what these women have to say about their experience mothering in America.
Just do something. And do it today.
Related articles