WeVideo is one of my favorite EdTech tools – I've written about how I used WeVideo to record student podcasts with my 8th graders – you can read it on this post. Now, there's a new WeVideo book called "WeVideo Every Day: 40 Strategies to Deepen Learning in Any Class" by Dr. Nathan D. Lang-Raad, and my podcasting lesson is featured!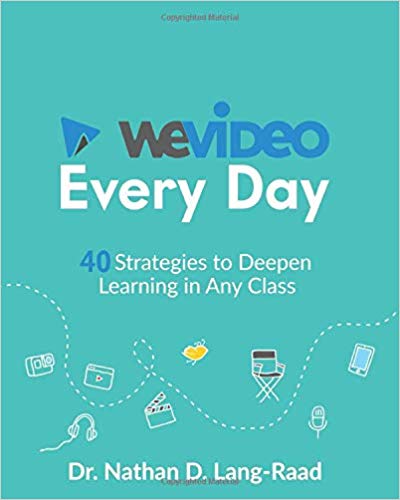 WeVideo for podcasting
WeVideo makes podcasting super easy, especially with their new 'audio only' feature. I love that when students use WeVideo they are learning the technical skills applicable to any type of audio/video production and will transfer those skills as they move forward in their educational and work careers. Students feel empowered and important when they are learning about layering tracks, adjusting sound, transitions. They learn collaborative skills, creativity, and critical thinking to create an engaging project, and communication skills to transmit their message to listeners and viewers.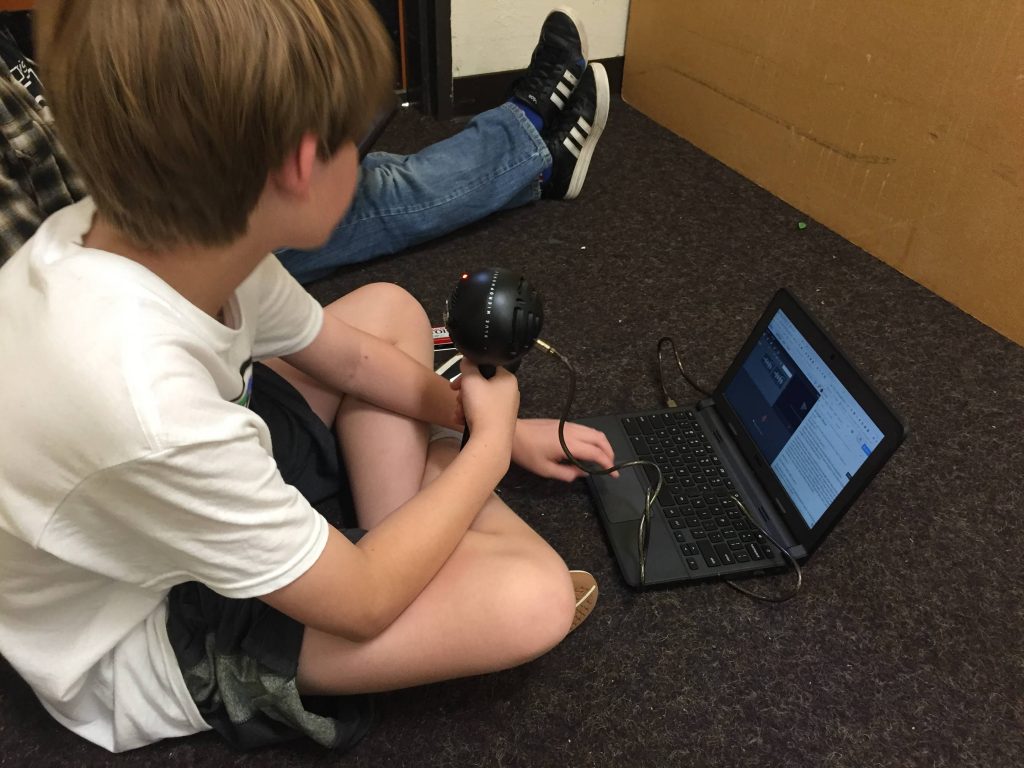 Ready-to-go lessons
One thing that really stands out in Dr. Lang-Raad's new book is that he's created 40 lessons that are 'ready-to-go'. He's got everything from easy beginning projects to green screening, newscasts, book reviews/reports, math explainers, and podcasting :). As I was reading through the projects, however, I realized that WeVideo can be used for so much more than just the obvious. For example, the Frayer Model. Instead of creating a one-dimensional view of a vocabulary word or concept, what if students were asked to create and record definitions, examples, non-examples, and facts or characteristics of a concept? How fun would it be to BECOME that concept and tell their story from the first-person point of view? I started thinking of all the EduProtocols I use, and am excited to layer in elements of audio and video with WeVideo next year!
Podcasting isn't the only way I use WeVideo in my classroom. Another fun lesson with my AVID students was a problem/solution unit. I challenged them to dream up a product that solved a problem and create an infomercial video to 'sell' their idea. To make it a little more challenging, I used the card game "Mock-Ups" to require a particular audience, specific element, and a 'twist'. You can see the entire assignment in my Create A Problem-Solving Product Infomercial HyperDoc. Feel free to make a copy and use it in your classroom; please, keep my name as the creator and add yours as the 'adapter'.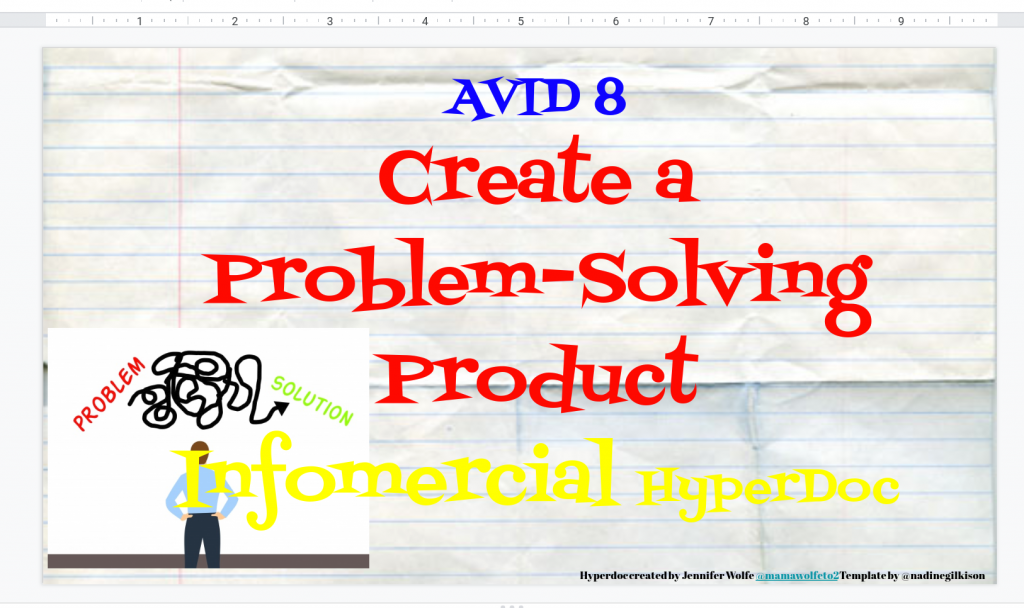 Kids Take Action with WeVideo
I did switch to 7th grade ELA last year and decided to keep podcasting. The students LOVED it! As a performance assessment, students created a podcast centered on something they felt strongly that adults needed to listen to. It also had to be something that they could get other kids to take action on. Topics were climate issues, ocean pollution, the need for arts in education, gun control and safety, and how animals can be emotional support providers. I created a new HyperDoc to help take students from idea to research, planning and scripting and production with WeVideo. You can make a copy of the Kids Take Action HyperDoc here. But just know – there will be a lot of activity and FUN going on in your class. Just check out my video below!
I'd love to connect with you and share WeVideo lesson ideas. Please leave a comment or email me at mamawolfeto2@gmail.com and let's CREATE!
primark