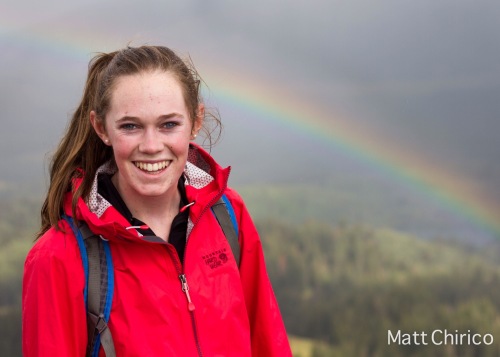 "Have you seen my post yet, Mom?"
It was unusual to actually hear her voice, live. Most of the time since she left for college we've been reduced to communicating by text. I miss her.
"No…." I respond cautiously. "I've been at work all morning. Trying to get ready for next week, you know. Am I going to laugh or cry?" Something about this seemed, well, official.
"Neither. We made us official on Facebook. And then this guy…well, I'll just send you the link."
I exhaled, unaware that I'd actually been holding my breath. It seems that ever since she left, exactly one month ago, I'd been girding myself for what would come next. Facebook official – it's been a long time coming. I guess after a month of actually living in the same city they decided it was going to work.
I'd teased her in the past about being tough; she wasn't interested in letting anyone tell her what to do, not even the boy she liked. She has been perfectly content with their long distance relationship-their boundaries were clearly defined when they left their summer camp romance a year ago, and true to her word, she didn't miss a thing about senior year of high school. But he clearly had a hold on her heart…
Back in March of 2013 I wrote about her at sixteen, full of spunk and stubbornness and girl power. I wrote about raising a strong girl, and the awe with which I watched her move through her high school experience with a confidence that was foreign to me. She, at sixteen, exuded the kind of power I only dreamed about at that age: the power that comes from possessing a strong body and mind, harnessed together to propel her down ski race courses and through teenage crises. She inspired me.
And as I wrote that essay, sitting in a ski lodge as I have so many, many weekends, my heart swelled. I wondered about her – would she find her passion? Would she go to college? Would she follow her heart? What would come next?
Today, seventeen months later, she's Facebook official. Still strong and confident, she navigated the stresses of junior year testing, and realized she is NOT defined by her test scores. She studied and socialized and tried a new sport. She took risks. She stepped out of her comfort zone. She listened to me when I told her and her friends in my best teacher voice to ignore those who tried to compare, who wanted to know how their "numbers" stacked up, who wanted their college acceptance lists to be longer and lovelier and more elite than others.
She fell in love, and paced herself. She avoided the girl drama and the boys who couldn't keep up. She left home for the summer, learned to drive a bus, and figured out that even she could identify the parts of a bus engine. She considered colleges for all sorts of different reasons and thought about what was best for her and her future. And she moved away, 650 miles across mountains and desert to follow her heart.
She is girl power – living life on her own terms. I couldn't be more proud.
This post was inspired by The Underground Girls of Kabul by journalist Jenny Nordberg, who discovers a secret Afghani practice where girls are dressed and raised as boys. Join From Left to Write on September 16th as we discuss The Underground Girls of Kabul. As a member, I received a copy of the book for review purposes.
photo credits to Matt Chirico – Chirico photo
Related articles