Woohoo! October is wrapping up! If you're a teacher, October is THE LONGEST month, and ends on a lovely day/days/week full of sugar, hyped-up kids, costumes and MORE SUGAR! Plus, it's the month with the lowest energy for teachers and students…I'm happy to see the calendar change for November. But to end the month on a positive note, I've collected some of my favorite tips to share with you – enjoy my Happiness Hacks For October 2017!
Happiness Hacks For October 2017: Happy At Home
I kept super busy in October – for teachers, the 'honeymoon' is wearing off and the grind towards the end of first quarter begins. For teacher-moms, it's a double dose of stress – especially for me this year, when my 'baby' boy is writing college essays and applying early decision for his top school…trying to avoid overwhelm amongst all this goodness is huge.
I'm a huge list maker by nature, and with the launch of Google Keep a few months ago now I've got both digital and hard copy notes..but it was getting a bit much, I must admit. I love the Google Keep notes for on-the-go voice typing of things I don't want to forget, but I'm most productive when I've got a paper to-do list right in front of me. But when that list is front and back….I needed to make a change. I decided to try my classroom workflow strategy of must do – should do – could do to help me prioritize at home, and it worked! I used the large, lined sticky notes to prioritize tasks and move undone lists to the next week without having to rewrite everything. I can't say the lists are eliminated, but I can say that I'm not as overwhelmed with trying to remember what needed to be finished by when, and even dreadful chores like filing the FAFSA were somehow completed early! WIN!
Happiness Hacks For October 2017: A Bit Of Reading Time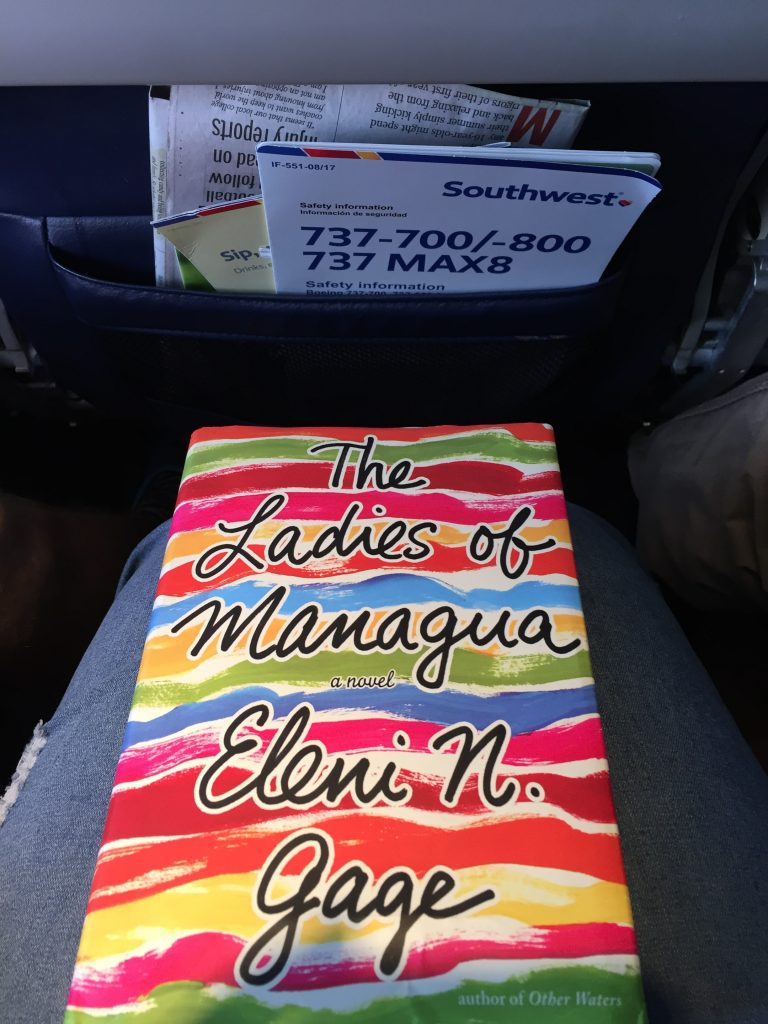 I'm still determined to make my Goodreads 2017 challenge of completing 37 books…my free time is slowing down, but I still cherish my reading time. All screens are going off by 9:00 p.m. each night, and if I still have some brain power left I'm turning pages. In October I chose two books that had been languishing on my shelf for nearly a year – The Ladies of Managua by Eleni N. Gage and The Book of Night Women by Marlon James. In a fit of procrastination late one night, I decided to search Goodreads to see which of my 'shelfie' books had the highest ratings and start there. These two were tops – for good reason.
The Ladies of Managua by Eleni N. Gage caught me completely by surprise – I originally bought it because of my love of Nicaragua and wasn't disappointed. Gage smoothly weaves elements of the Nicaraguan culture into her generational narrative of three independent women, connected by blood and history. At times I was comparing it to Isabel Allende's great novel The Japanese Lover – the flashbacks blending in a historical narrative alongside contemporary Nicaragua deepened my understanding of the country's disturbing background while solidifying my love for the joyful, loving culture I've come to adore.
The Book of Night Women by Marlon James, however equally compelling, was one of the hardest books I've read in years. Winner of the Dayton 2010 Literary Peace Prize, Night Women echoes the writing of Toni Morrisson's Beloved (one of my all-time favorite books) in the telling of the story of Lilith, a Jamaican slave living at the end of the eighteenth century. This is not an easy read, and is definitely a commitment of time and spirit – but honestly, as difficult as James' realistic, sometimes horrific, descriptions of life as a female slave were, forcing me to want to avert my eyes at the words on the page just to let the images flee my mind, I absolutely could not put it down. The Washington Post describes The Book of Night Women as 'darkly powerful' for good reason. In today's turbulent times, this story sheds light on the history of slavery what we might not want to see, but must understand.
Happiness Hacks For October 2017: Wise Words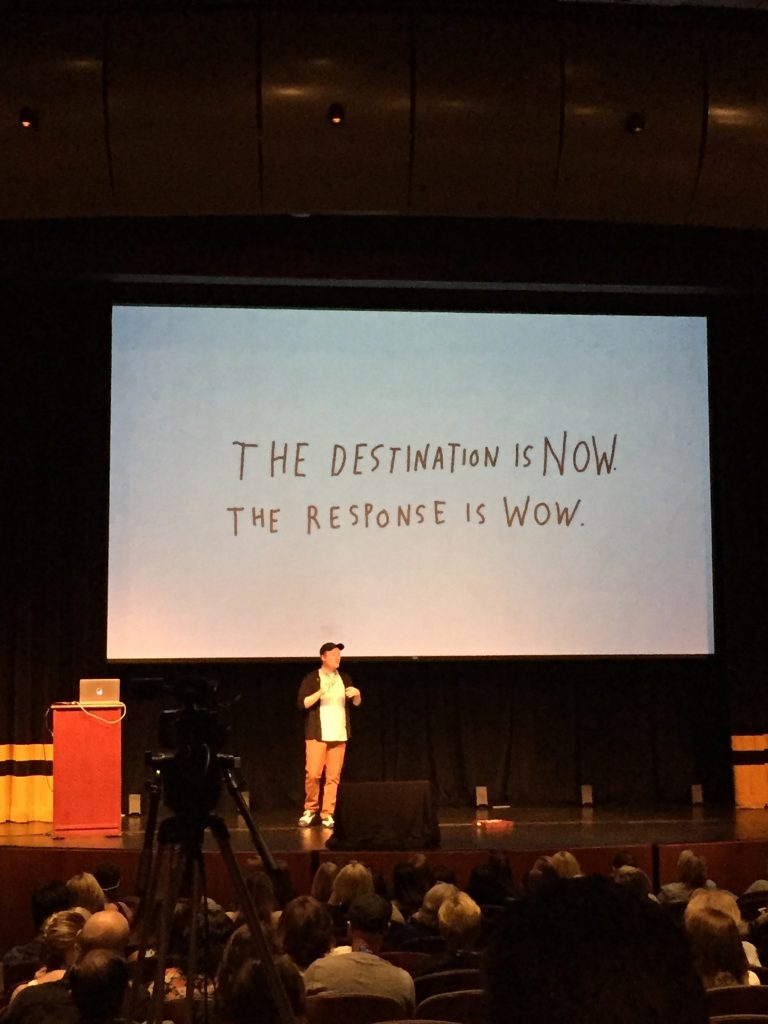 Have you heard of Brad Montague? How about Kid President? You really need to. Brad created the video series featuring Kid President about five years ago because he wanted to make the world a more awesome place, and I absolutely fell in love with their short messages. Three years ago Brad inspired me to engage my AVID classes in #Socktober – an annual drive we do to collect socks for people living homeless in our community. It's such a cool thing. Last weekend I was near happy-tears while listening to Brad give the keynote at the fall CUE conference- his message to all adults about "how can I be a better grown up?" and becoming a "Possibilitarian" full of "Wisdom, Wonder, and Whimsy" hit just the right vulnerable spot in my heart.
So often lately we're hearing about all the horrible, unkind, mean-spirited actions going on in our world. Daily I see kids coming in my classroom full of sadness, fear, and anxiety. Listening to Brad speak reminded me that it is my daily responsibility to "to create things the way they could be" – in my home, my work, and my community. Be sure to check out Brad's website, Montagueworkshop.com/wonder,  and see his joy-full rebellion in action! Here's one of my favorite Kid President videos – I show it in my classroom every year:
Happiness Hacks For October 2017: Teacher Hacks
Teachers, I'm obsessed with Hyperdocs, and everything they've done for my students. Did you catch my post about teaching writing with hyperdocs?  The more I learn, the better my teaching gets – and I wanted to share a cool hyperdoc I got from my friend Kevin Feramisco, who got it from the original creator, Heather Marshall (that's how hyperdocs work, folks!). I've struggled with teaching 8th graders how to integrate quotes into their writing, adding intros and explanations, for years. Finally, this hyperdoc on quote analysis nailed it! I love how kids first take the quote and break it down – critical thinking about the speaker and audience, context, significance, literary devices, and connections, then 'putting it all together' with an assist from some academic language frames…brilliant! Then, I had students share their analysis paragraphs on Padlet and taught them about how to comment…by reading other people's writing the magic began happening fast! I started with four quotes from the novel we were reading, (one quote per hyperdoc) and by the last one, they were writing and commenting like rock stars! You can #filemakeacopy of my adaptation of the hyperdoc here.
Feel free to adapt, change, adjust the hyperdoc to meet your needs – just keep our names there, and add yours!
Happiness Hacks For October 2017: Something Yummy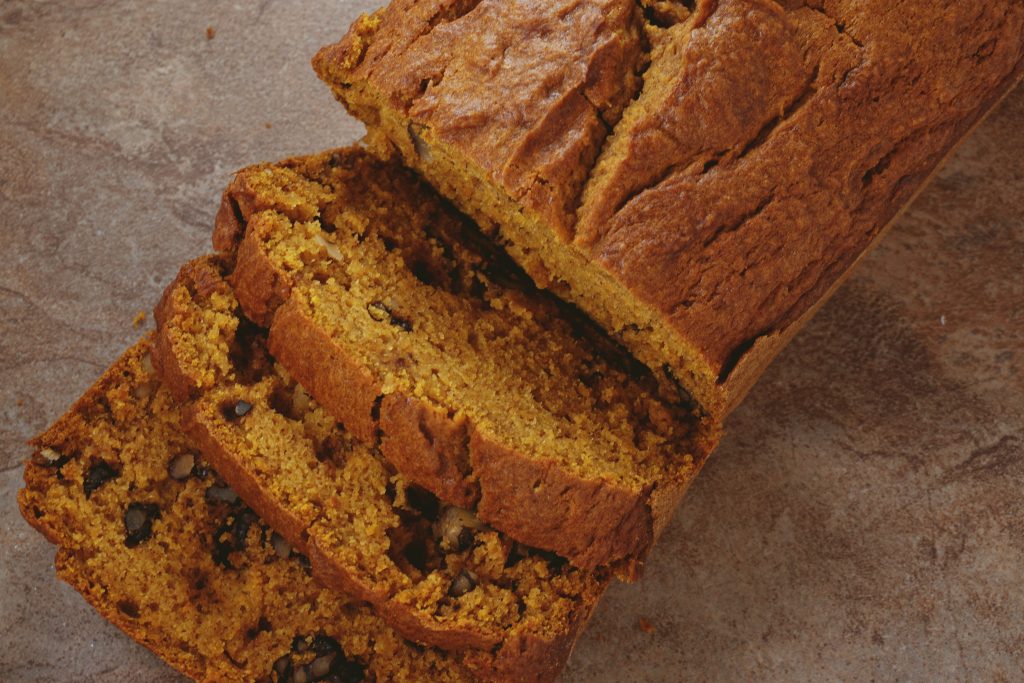 An amazing recipe for Pumpkin Bread, of course! from Alton Brown – found on my fave new app Food Network's "In The Kitchen". I've made this recipe several times using canned pumpkin and omitting the nuts – it's devoured in a day! The link will also take you to a fun Alton Brown video showing how he makes this super yummy recipe!
Happiness Hacks For October 2017: Listen Up, Podcast Lovers
Oprah's Super Soul Conversation Series has become my go-to podcast at the end of a long day, or when I just want to relax and not think about teaching or writing or parenting…it's just soooo good! Her interviewees are so intriguing, the podcasts are fairly short (under 30 minutes) and it calms me down and makes me think about life in the big picture. I find myself jotting down ideas to delve into, or texting a link to my friends who would enjoy a particular episode. Check it out – it's well worth your time.
I hope these Happiness Hacks help ease you into busy November!
Love,
Jennifer
Background on my Happiness Hacks series:
Years ago I started a gratitude journal – just a daily addition to my morning pages that documented the ordinary things that I was grateful for – simple things that made me happy.
During this time I read Gretchen Rubin's book, The Happiness Project – Gretchen's writing and podcasts inspired me to create what I hope are monthly lists of 'happiness hacks' – small, simple acts or moments in life that bring me happiness and maybe they'll rub off on you, too. You can read my essay inspired by Gretchen's other book, Happier At Home here. 
In June 2017 I started with my first set of 'happiness hacks', and loved the responses I received on the post and on social media. Turns out, you do things to make yourselves happy, too. 
You can read my past "happiness hacks" posts below:
Happiness Hacks For August 2017: Bring More Gratitude Into Your Life
Happiness Hacks: July 2017 To Bring More Gratitude Into Your Life