These stories.
"Our intellects, our hearts, and our souls are constantly being tested by the universe. Life will create new challenges for you to face each time you prove yourself capable of overcoming the challenges of the past. What you deem difficult will always differ from that which others deem difficult. The tests you will be given will be as unique as you are. If you focus on doing the best you can and making use of the blessings you have been granted, the outcome of your efforts will be a joyous reflection of your dedication. " – DailyOm.com
Our intellects….yes, constant testing right now. What I know in my intellectual mind about justice, equity, respect has been certainly put through a tremendous challenge in the last hours/days/week/1 year, 253 days, 5 hours, 3 minutes and 16 seconds.
Not that I'm counting. Ha.
Our intellects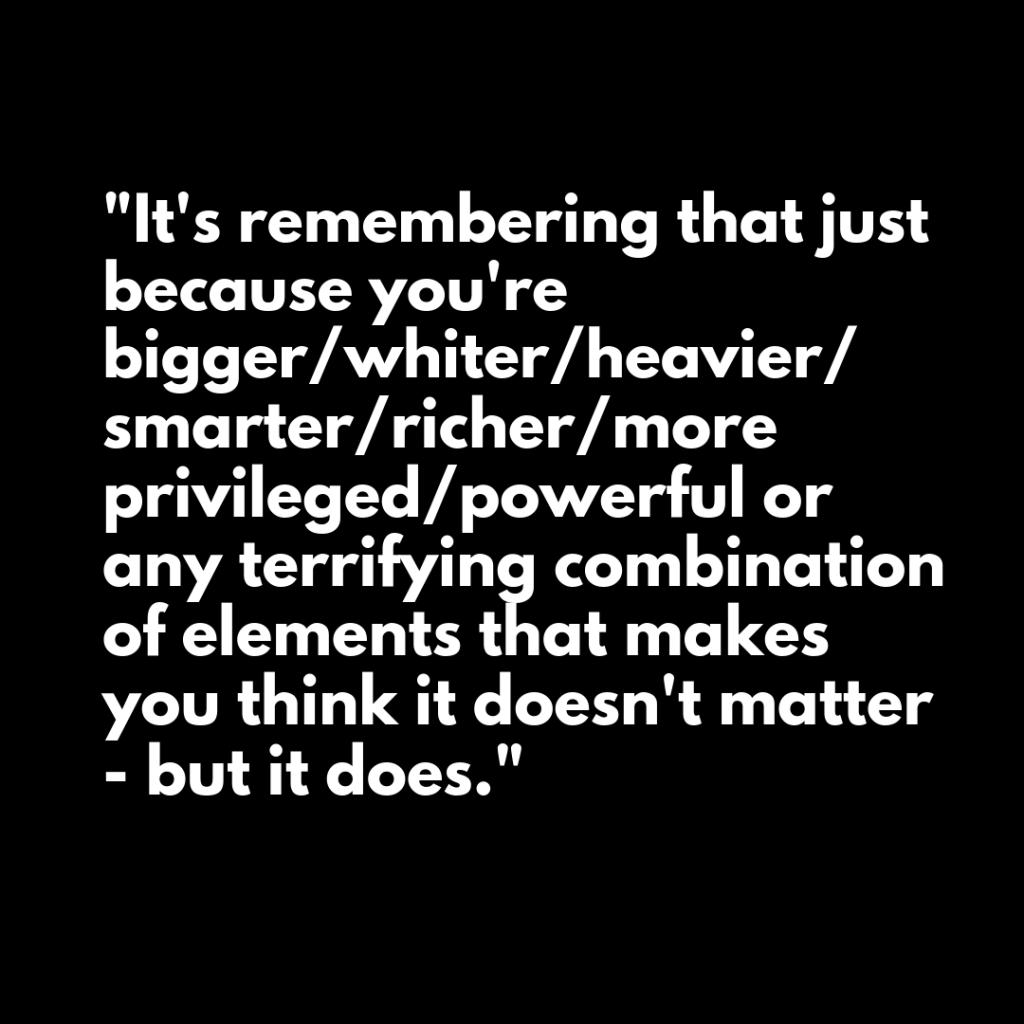 My intellect versus my heart trying to process words of the victim and abuser, feeling the pain of so many friends/females who could (and should) be telling their own stories of violation, of terror, of abuse. Knowing and fearing that things haven't really changed, that the generations of women before me cried at Anita Hill's dismissal and now, once again, are facing all that we couldn't do.
It's so enervating. It doesn't feel like this which I deem difficult, is any more or less than they felt but now that we're naming it, now that we broadcast and talk back and make THEM LOOK US IN THE EYE and still, they vote for the abuser…these tests given now are unique, to be sure. But different? I'm not positive.
My intellect AND my heart burn with these stories. I knew these boys and men in the 80s. I'm that girl who got her ass grabbed/screamed at/cursed at/called at/insulted/humiliated…there are stories I haven't shared, stories I didn't have words for and not quite sure that I do even now.
But it's not even just about all that – it's about surfacing the stories of all of us who have hed back, quieted down, and been silenced. It's remembering that just because you're bigger/whiter/heavier/smarter/richer/ or more privileged, powerful or any terrifying combination of elements that makes you think it doesn't matter, that THEY don't matter, that THEY deserve it because they are whatever you aren't – it's still not OK.
Our hearts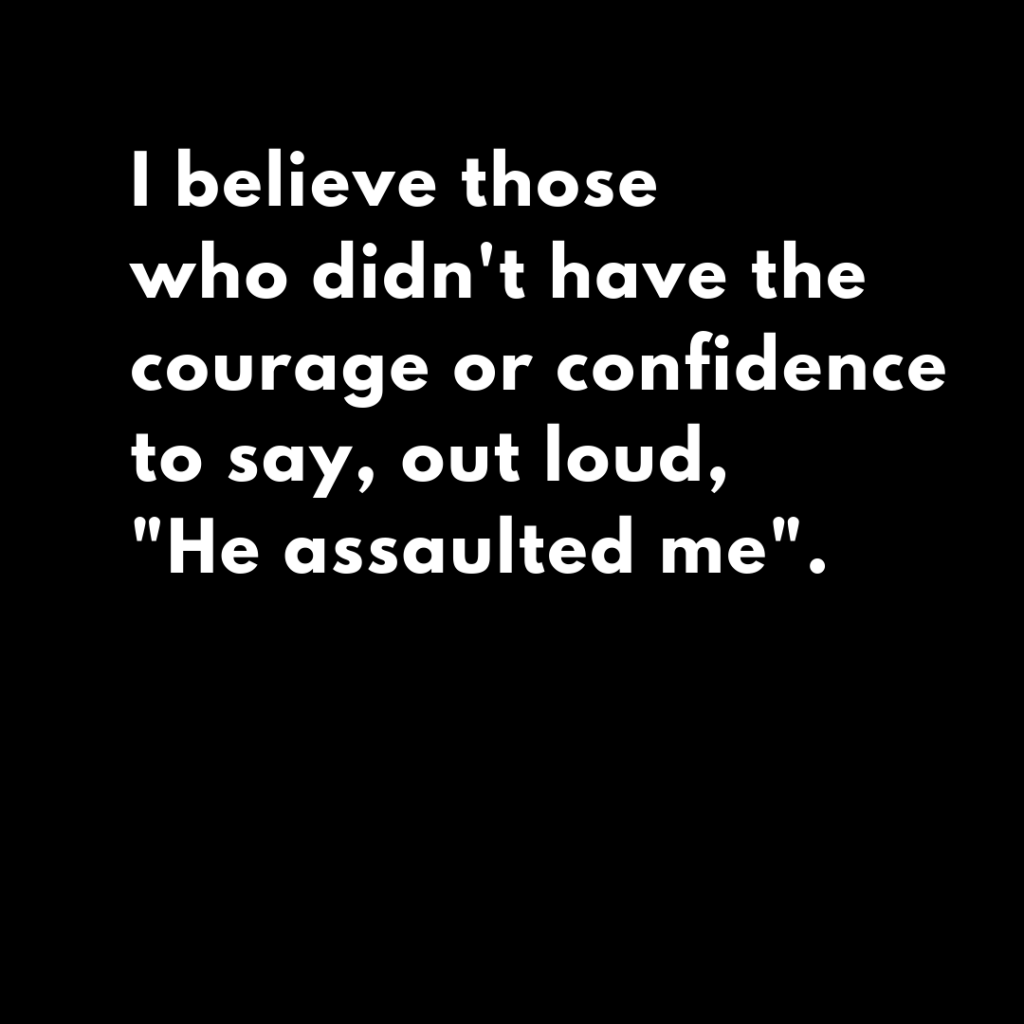 Our hearts are tested right now, absolutely. I biked through my tears on the way to work, listening to her testimony….wondering what to say to my own daughter and son. How can I explain my disappointment, my hopes, and fears for both of them in a world so misguided in so many ways?
And these women, these sister-hearts that I've held as they cried and told me their private horrors. I believed them. I believe her. And I believe all those others who didn't have the words to explain. I believe those who didn't have the courage or confidence to say, out loud, "He assaulted me". Even when they were drunk. Even when they knew the guy. And even when he laughed…
Our souls
And our souls, oh, our souls. Universe, you are pushing hard. Your tests are gargantuan, each touchstone searing us forward into action. They're moving us away from anonymity and into elevators and courtrooms and classrooms and news studios; empowering us with the monumental charge of knowing better, and now doing better.
The blessings granted are mighty, the platforms plentiful. The outcome of our efforts will certainly put into the Universe words muffled for decades by the powerful hands of those who wish to silence our intellect. You may batter and bruise our hearts and stifle our souls from doing the work we know we are here to do, but still, we will rise.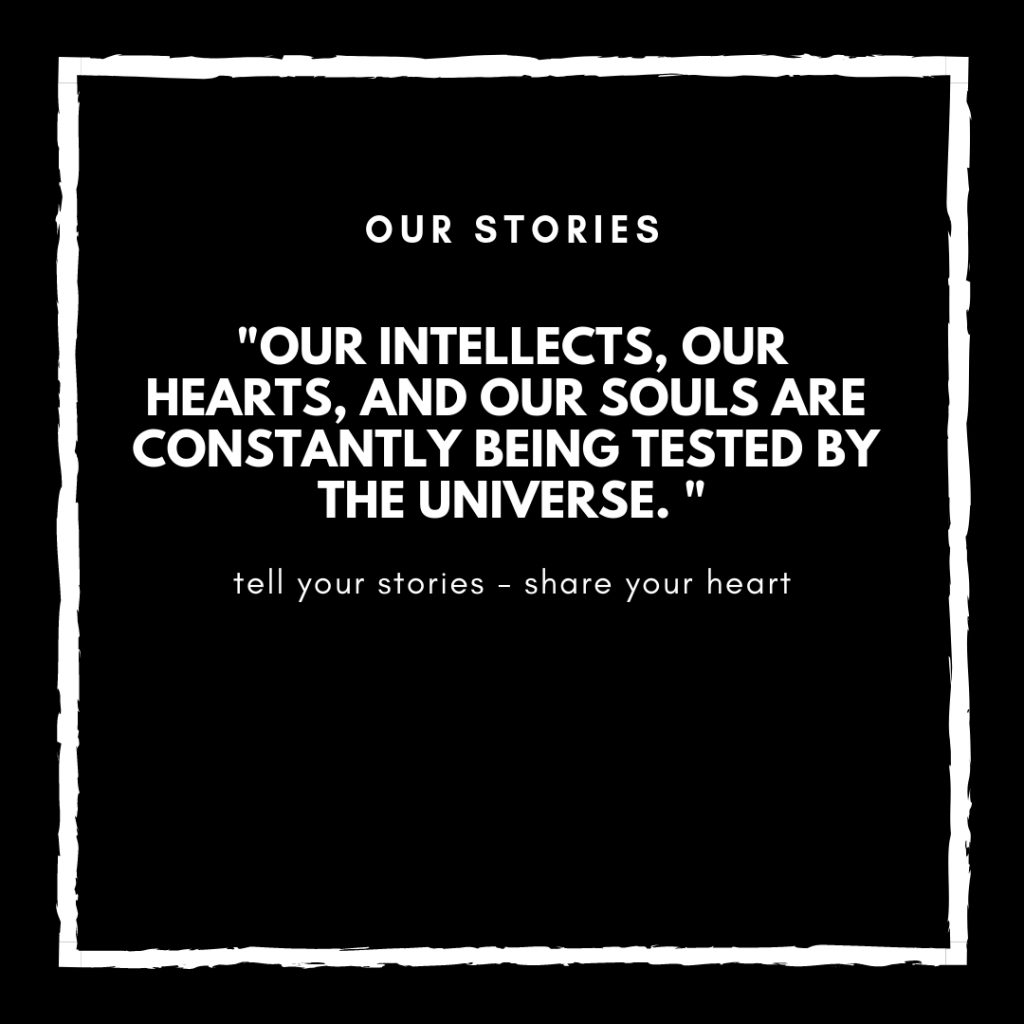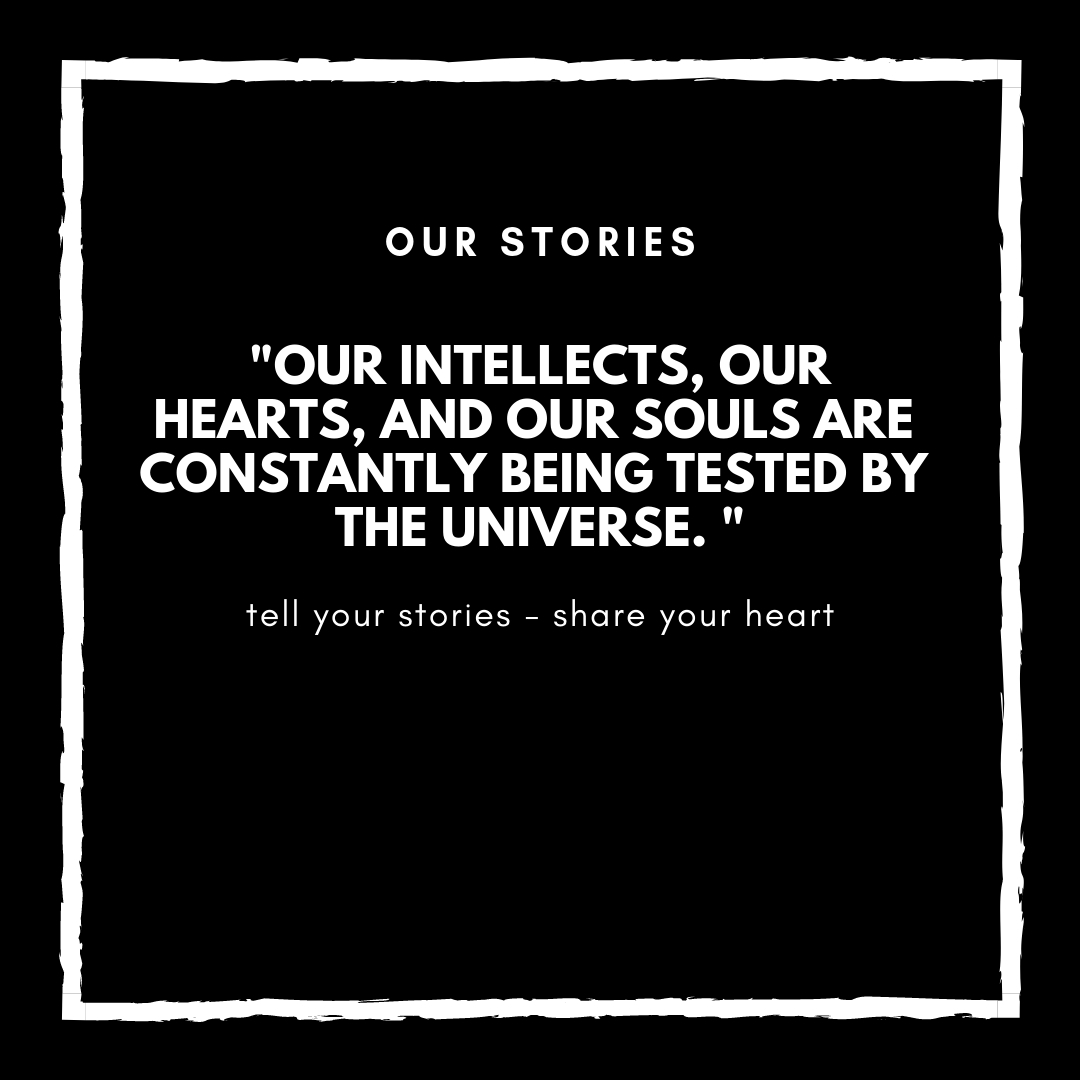 These words.
I say, "NO. MORE". I say to those men who are fathers, to those women who are mothers, how dare you deny our stories. How dare you continue to empower those who already suffer from the endowment of more than most on this Universe? Don't you dare use your power to reduce others, laughing and backslapping as you rise…
I share these words, today, as a reflection of my dedication to telling the narratives held inside. Never assuming that silence shrouds the lack of story, and remember that the wheels of justice may turn slowly, but that slow and steady wins the race.