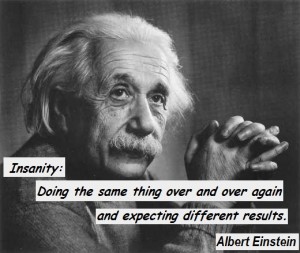 I started teaching 22 years ago, full of energy and sure I could make change happen.
Twenty-two years later, I've made some mistakes along the way, but ultimately I've had more success than failure.
I guess that's why I keep teaching middle school.
Middle school teaching isn't for everyone. Some say it's the worst possible age group, but I disagree. I love it.
Challenging? Yes. Frustrating? Often. Fun? Usually. Rewarding? Definitely. Insane? Sometimes.
For the last five years I've been building up the AVID program in our school. AVID is an acronym for Advancement Via Individual Determination, and is a nationwide program to 'level the playing field' for students stuck in the academic middle.
I love it.
In fact, I'd bet that Einstein would have been a perfect AVID student.
Sometimes students are stuck through no real fault of their own-their family situations, socioeconomic status or access to education may have caused them to slip behind their peers. Sometimes, however, it's just good old fashioned stubbornness, with a dash of insecurity, that results in their underachievement.
That's where Einstein comes in.
His definition of insanity is one I share over and over with my students, as many times as it takes for them to believe me.  Sometimes is takes all year. Sometimes two years, depending on their stubbornness factor.
Middle school kids, especially eighth graders, like to think they know it all, and their parents know nothing. Teachers usually hover somewhere above or below parent status: we often are listened to a little bit more by virtue of not living with them, but sometimes students see all adults in the same light.
When my AVID students arrive at the beginning of the year, I lay down some basic rules about school: organization, responsibility, collaboration, and critical thinking are high on my list.  And always, there are the kids who say they like it 'their way', despite the fact that 'their way' hasn't been working for them. They want to hang on to what they know. They are afraid to change, even when what they're doing isn't getting the desired results.
I know some adults like that, too.
It almost always happens the same way: the kids who try it 'my way' find that it works better, and their grades improve. The stubborn ones who won't change, and have parents who don't know how to support change usually take a very long time, if ever, to get where they want to be.  Their binders stay messy, their planners incomplete, their homework missing, and their grades below average.
So, ironically, I keep insanely repeating Einstein's words, knowing that deep down, kids will realize that just because an adult suggests change, it isn't all bad. Sometimes the kid has to hit bottom and decide for themselves to try it another way.
I say, whatever it takes. I know that my way gets results, eventually.
I'm pretty stubborn, too.
*  *  *  *
This post was written as part of the Saturday Sayings series on: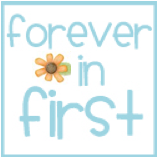 Related articles