Do you know about the state of STEM in U.S. schools?
If you're a teacher, you likely have at least heard of STEM – but if you're a parent and don't know about this cutting edge opportunity for your kids, and the state of STEM in U.S. schools, I've got some exciting information for you!
As an AVID teacher and coordinator, I was invited to San Diego to attend a conference about the state of STEM in U.S. schools, sponsored by U.S. News and World Report to learn more about how to include STEM into AVID's college and career readiness program.  STEM is an acronym representing the intentional inclusion of Science, Technology, Engineering and Math in our academic programs; STEAM adds in the arts.
Keynote speaker Eric J. Gertler, Co-Chairman and Co-Publisher, New York Daily News; Co-Chairman, U.S. News & World Report; CEO, Ulysses Ventures, talked about how six years ago U.S. News created their first STEM conference to address a need for a 'culture shift'; the science and education communities felt a broader awareness of what STEM is and why it's important was necessary to address the growing need for skilled workers in STEM fields. At this time, media companies with smarts and money were able to engage public with 'state of STEM' as they saw it. 
What is the state of STEM in U.S. Schools?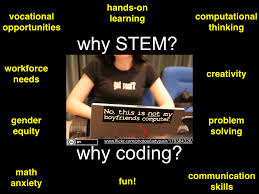 Brian Kelly, Editor and Chief Content Officer, U.S. News & World Report and main moderator of the conference, shared not only a journalistic perspective about STEM but also his strong belief that as the chairman of U.S. News STEM Solutions, a national forum that brings together corporations, he can work to "assist educators and policymakers help the U.S. fill jobs by creating a more skilled and competitive workforce".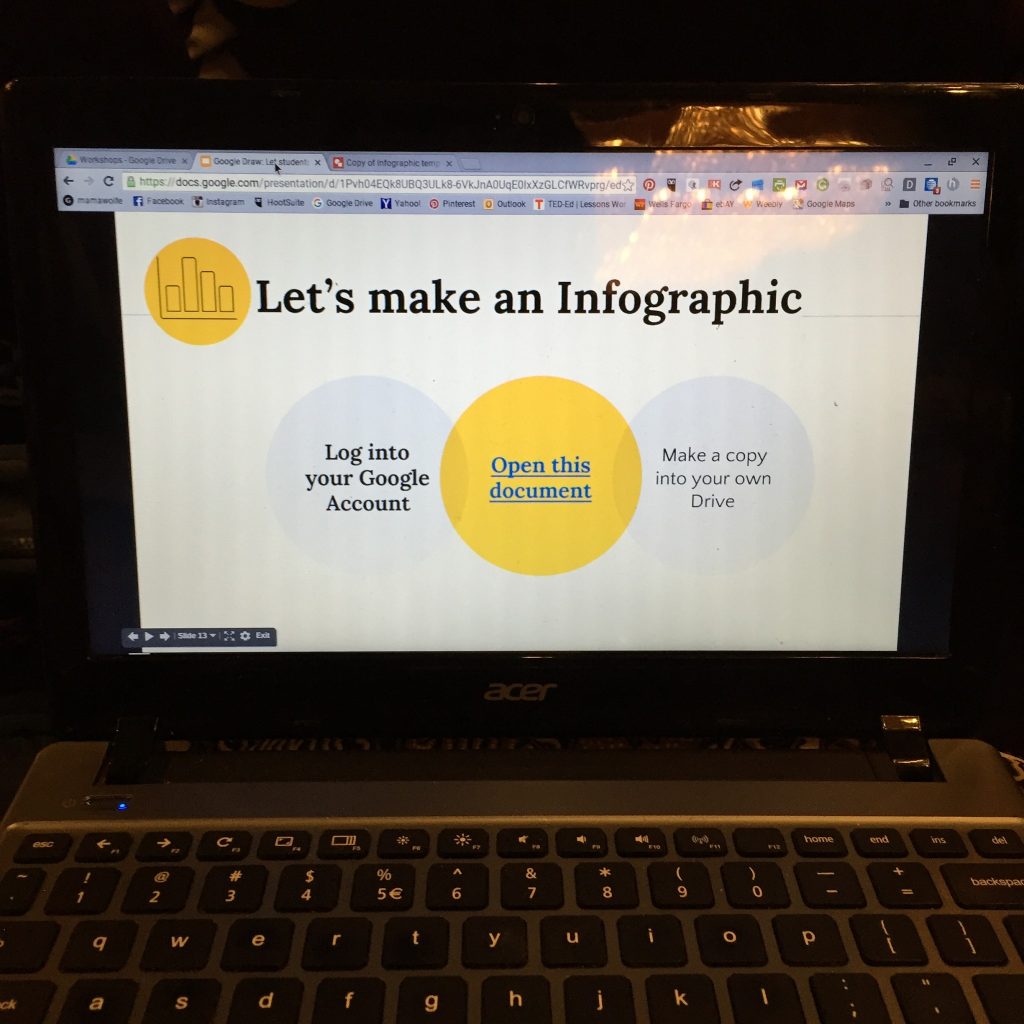 Have you seen these recent videos bringing a current look to STEM?
Microsoft's 'Make What's Next' Ad Shows How to Pursue STEM | CMO …
LeBron James and Adriana Lima Tell Kids to Be Scientists, Not – Adweek
It is through such use of media and journalism that companies can begin to identify what STEM is for the general public – because as the saying goes, "If you don't know what it is, you can't become it".
How do we spotlight students for STEM in U.S. Schools?

Peter Callstrom is the President and Chief Executive Officer, San Diego Workforce Partnership, which "funds and delivers workforce programs to train and support job seekers to meet the needs of regional employers (and) also conducts in-depth labor market research in order to understand employer's needs and trends in our economy". Mr. Callstrom illuminated us to an 'awareness gap' going on in our schools which may be contributing to the low numbers of students (especially girls) who are studying STEM in lower and higher education programs. It makes one wonder – how are kids going to join workforce/careers they don't know exists? And how can teachers/administrators/parents begin to bridge this gap? Through his work as CEO of S.D. Workforce Partnership, he has identified that 5 mil American youths are not working or in school between the ages18-24. To help address this issue, he created the Life Sciences Summer Institute, which offers paid internships to youth studying STEM fields. In addition, he spoke about the Amgen Foundation Biotech Experience, which is training teachers in STEM techniques.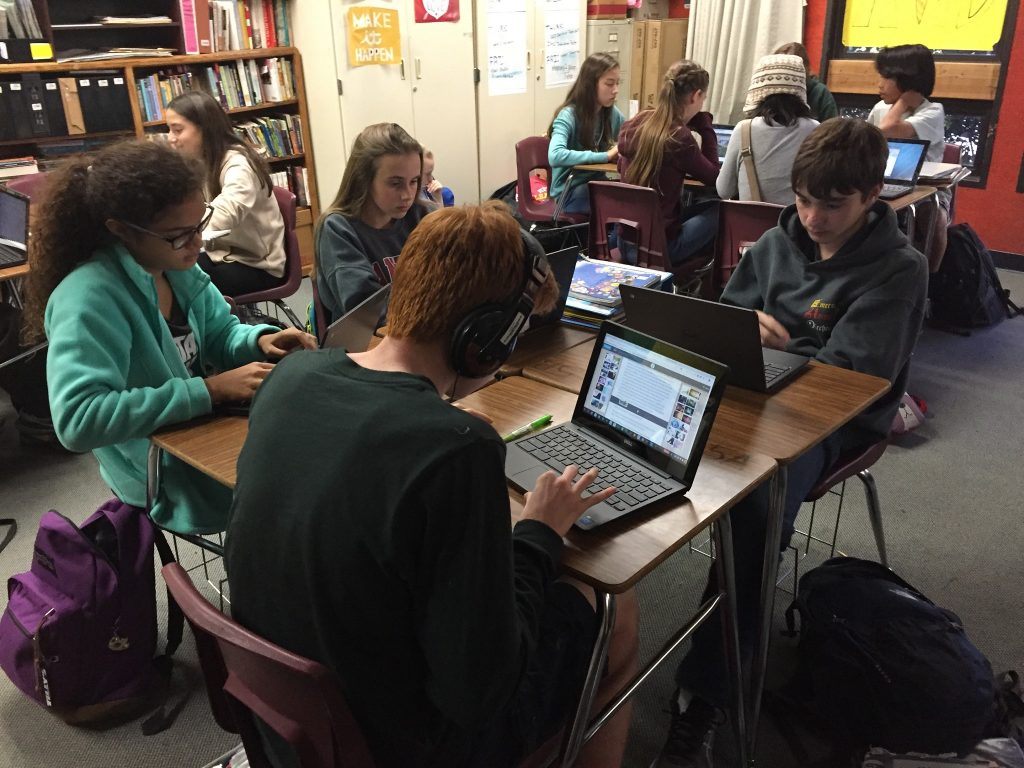 How do we recruit teachers to spotlight STEM in U.S. Schools?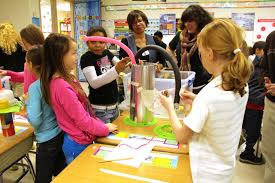 Katherine Wilcox, the Executive Director of the EnCorps STEM Teachers Program which "empower(s) STEM professionals to transform public education through teaching and tutoring in high-need communities" EnCorps is the only non-profit dedicated to recruiting STEM professionals. Currently,  the United States is facing one of the worst teacher shortages since 1990. According to research from California State University, California alone needs 33,000 new math and science teachers over the next ten years! EnCorps estimates that there are 35,000 high need students receiving high-quality math and science education by an EnCorps STEM Fellow since 2008. These fellows averaged 17 years in a STEM profession prior to joining EnCorps, and 82% of the participants have either a STEM Masters or PhD. EnCorps has partnered with over 250 schools, school districts, and program organizations to help solve the STEM Teacher crisis, according to their website (http://encorps.org 2017).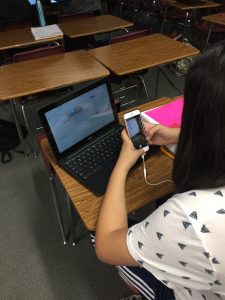 STEM isn't going away. The state of STEM in U.S. schools is evolving, but not at a pace healthy enough to fill all the open jobs and to push the U.S. to the forefront of our global quest for a better quality of life. The U.S. News STEM Conference is one positive step in the right direction.
Stay tuned for more about the STEM revolution in higher education in future posts!
Click to VIEW the 2017 STEM conference SCHEDULE.
This article was first published by Jennifer Wolfe on The Educator's Room.
Related articles