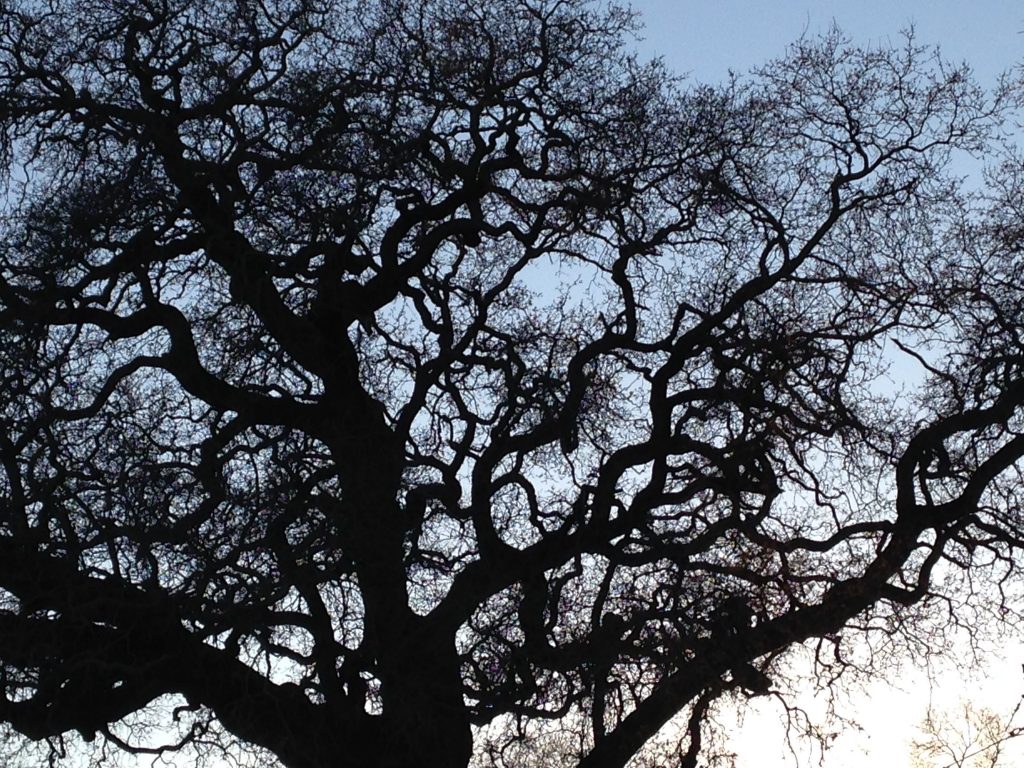 This year, I am determined to be more unproductive. My goal is to do less and less – to move slower and slower until everything stops. I and the whole world will come to a sweet and silent stillness. And in this stillness, a great shout of joy will arise. We will all be free – free from the advice of ancient ages, free from the whining voices, free from the incessant objections of the responsible ones.
In this new world, it will be abundantly clear that the bare branches of the winter trees are our teachers. In their daily dance of moving here and there, we will see once again the true meaning of our life. In the wind song of their being, we will hear God's unmistakable voice. We will follow what appears before us – what had once been difficult will now unfold with ease.
~ Hakuin Ekaku
I love this idea from Hakuin Ekaku of being determined to do less to do more. Being me, I'm on an endless quest for stimulation – my mind spins and cycles to the point where some days I feel like a pinball being batted around and never making it into the jackpot slot.
I cherish my still moments, my quiet times to center and breathe and just be. I know that it is precisely in those moments – usually early, before dawn, lit by candlelight and fueled by coffee, that I do my best thinking and find my best self. In these months of darkness and retreat, gazing out at the starkness of my backyard trees, watching the winter birds feast on seed and flit from bare branch to branch, I'm reminded that now is the time to think deeply, to listen, and not to miss the great joys that are right here, right now, in my life.
I'm determined to do less. What are you determined to do this year?
I found this poem on one of my favorite inspirational websites, First Sip.