"We have lived! Our moments are important. This is what it is to be a writer: to be the carrier of details that make up history."
― Natalie Goldberg, Writing Down the Bones: Freeing the Writer Within
Nearly a year ago, I stopped writing. It wasn't a conscious decision – no date circled on the calendar determined the last post. I didn't change my mind about being a writer. I don't think I was even aware that it would be the last writing I would do.
It just simply stopped.
Instead of writing being what got me through, helped me understand, and kept me grounded in ritual and routine, it changed into worry, tension, rumination, and simply hard work.
Writing is one of those threads of life for me, weaving in and out of decades of journals and essays. Through school assignments, work creations, poetry, social media, blogs, and abandoned book drafts, I can see the ebb of my writing energy is almost predictable with the firsts and lasts. The thought of getting out of my journal and into the public space seizes me and shuts me down.
It took me four decades of writing to publish publicly; now, another decade later on this blog, it's nearly dried up.
It's frustrating to feel like I'm moving backward, that the effort, energy, and practice that became routine was so easy to release. The rigor and ritual shifted outside of me, distracting me from the inner voice that knew I could do better.
Living
The last ten years have seen rapid-fire firsts and last, some part of the expected rhythm of life, some more like a sneaker tsunami, catching me off guard and knocking me flat.
It would be easy to pass the blame around like a bad game of gin rummy – I mean, who hasn't felt the overwhelm of the last few years knock them flat once in a while?
Feeling like everything we knew that was solid suddenly shifted to muck, mess, mud, and madness will do that to us.
In those moments of hopelessness, I panicked when I knew I should stretch the muscles instead of retreat when easing myself back into a place of writing for myself and you would be the right move. I couldn't follow through, so I stopped.
In these times, maybe that's just how it is. Perhaps the lure of high hopes merely triggers the descent into a plate of salty french fries, sticky and decadent. Telling ourselves that next month it will be better…next year it has to change. Forgoing new year's resolutions as bullshit, especially for folks like me who fight perfectionism, the invisible ruler measuring us up against some other sparkly face.
Stories and reflections on life became lists of gratitudes, rigorously challenging me to find a daily five. I forced myself into the softness of my leopard print meditation cushion, resting back on the red pillow. Falling snowflakes in my mind followed me through my days, twinkle lights lit the walls of my writing-room-now-home office. My refuge, my sacred space covered with butterflies, wood, and painted, feathered, and blue-blown glass, was not enough to lure me back to the published page. I lost what it feels like to be a writer.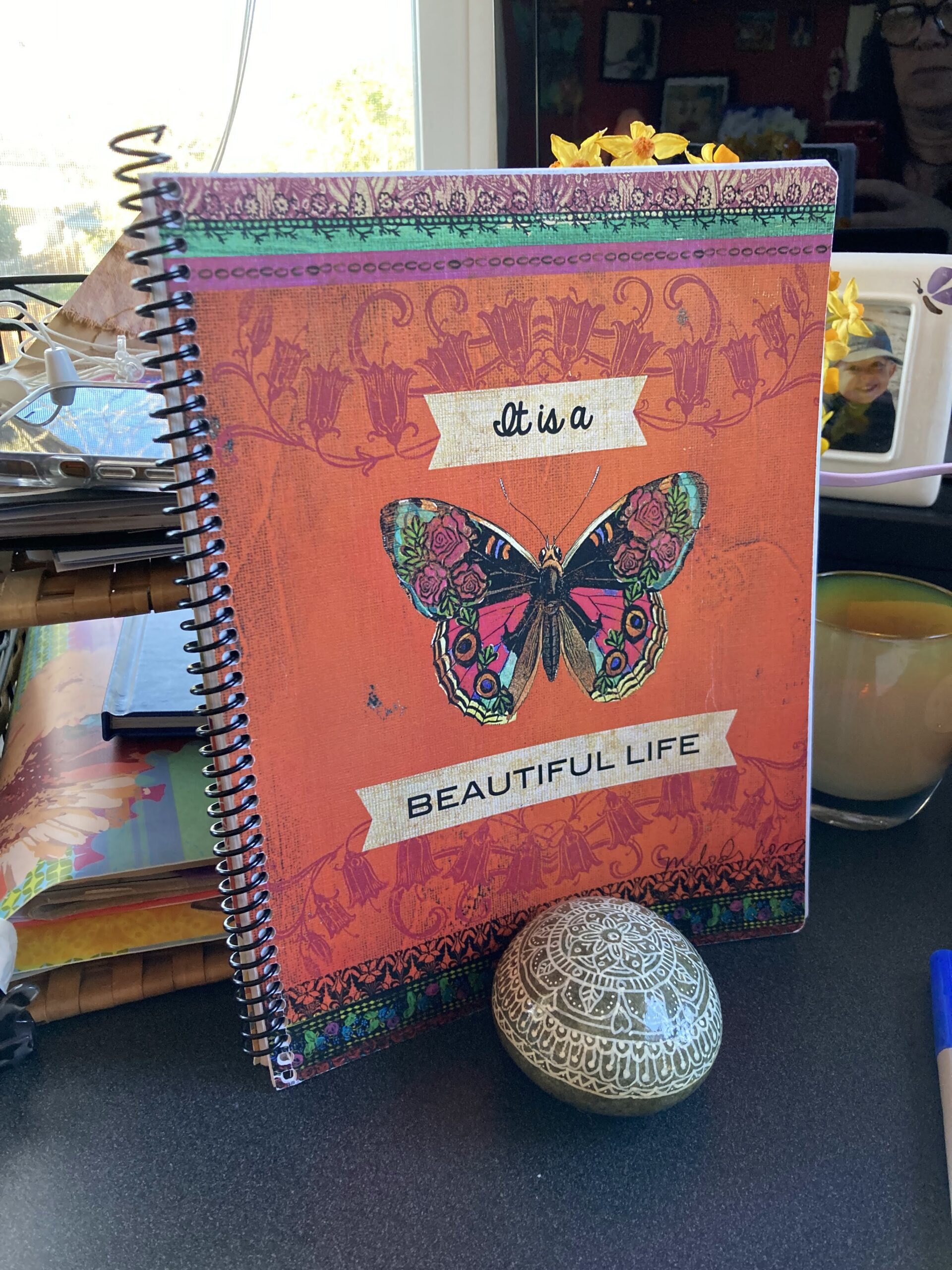 I like the idea of a writer 'living twice' – once in real-time and again on the page. The idea of living life again through words reminds me time is valuable, fleeting, and glorious. That holding on, carefully cradling words and moments is not bad – it is a writer thing. Carrying the slow person inside me who needs more time is exactly what I need to do right now.
Time to breathe, read, meditate, pet my dog and chat with a friend. Be mindful of time to journal, exercise, eat, and clean the kitchen twice daily.
I need to write and get grounded, starting when it's time for me – not for some invisible clock ticking inside my heart.
Dreaming
Recently I dreamed I was on an epic journey, an escape from one country to another. I was told it would be hard and dangerous, but if I followed directions I would make it.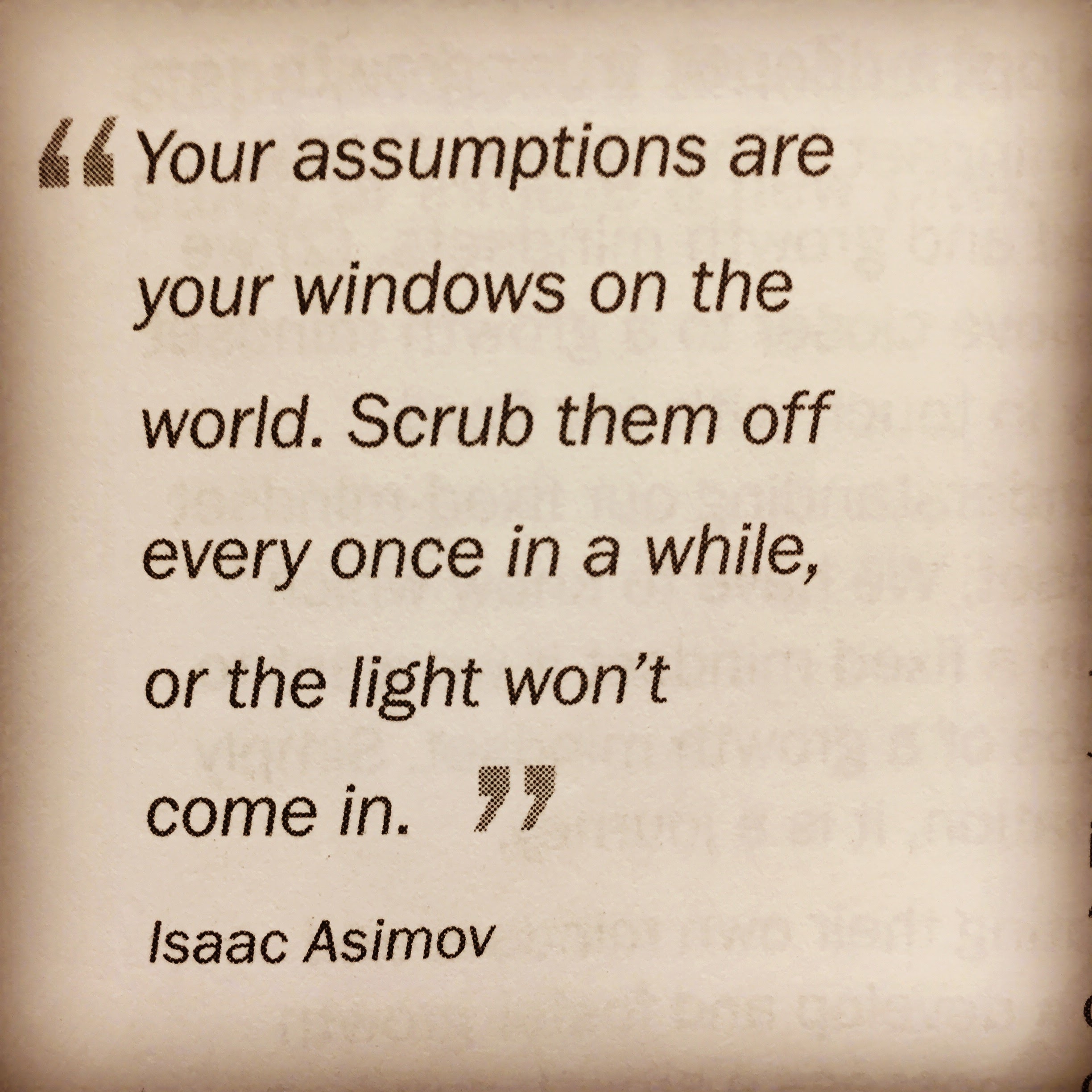 Immediately, my glasses malfunctioned, and I had to trust others to lead me. I had to leave everything behind except a diamond hidden in my pocket. Crawling through the tiniest of tunnels, prone and trying not to panic, simply trusting that if I kept going I would come out the other side.
Somehow I did, but the danger was not over.
As I exited into the light, the enemy came and taking a risk, I went down another tunnel alone. This tunnel was much wider and more open, with no light at the end.
I felt the enemy behind me, scraping the soggy ground as I moved forward…into a joyful place.
The writer's journey
Maybe this is the writer's journey I'm on. Perhaps the path to writing, to living our moments as they are, as we want to, and remembering there is movement and energy behind us is what life's rhythms are all about right now.
I don't know where I am with writing. Looking back through that tunnel feels like another life, a letting go.
At this moment, writing is like carrying that diamond in my pocket. Trusting that all I have is all I need right now. Like lifting the lockdown and giving myself the time and permission to let my mind loose, wander, think, and connect.
To start over again, one word at a time, and see who's still with me.