I had just slipped out the front door in silence early one morning, hoping to squeeze in a quick walk-the-dog, when I realized I'd forgotten the library book I wanted to return. Quickly I turned around, and as I walked up to my driveway, my husband shouted 'Jen" from the upstairs window.
I screamed.
Breathing deeply, I tried to recover from his startling interruption, all the while scowling at his hysterically laughing face in the window. "OMG – what if you'd been carrying groceries!" he managed to squeak out between bursts of laughter. "You're so jumpy!"
Annoyed that my silence had been so rudely squelched, I slipped quietly inside, gathered my book, and headed back out. Jumpy? I guess so. I prefer to think of it as my Zen Jen mode that flows so naturally whenever I am by myself.
My family thinks it's hilarious to make me scream while I'm gardening, or washing dishes, or writing. I think someday it's going to give me a heart attack.
I've crafted a fine art of sinking into silence. It's a coping mechanism, a centering tool, and most of all, a state of absolute bliss. Silence, you see, is not merely an absence of sound.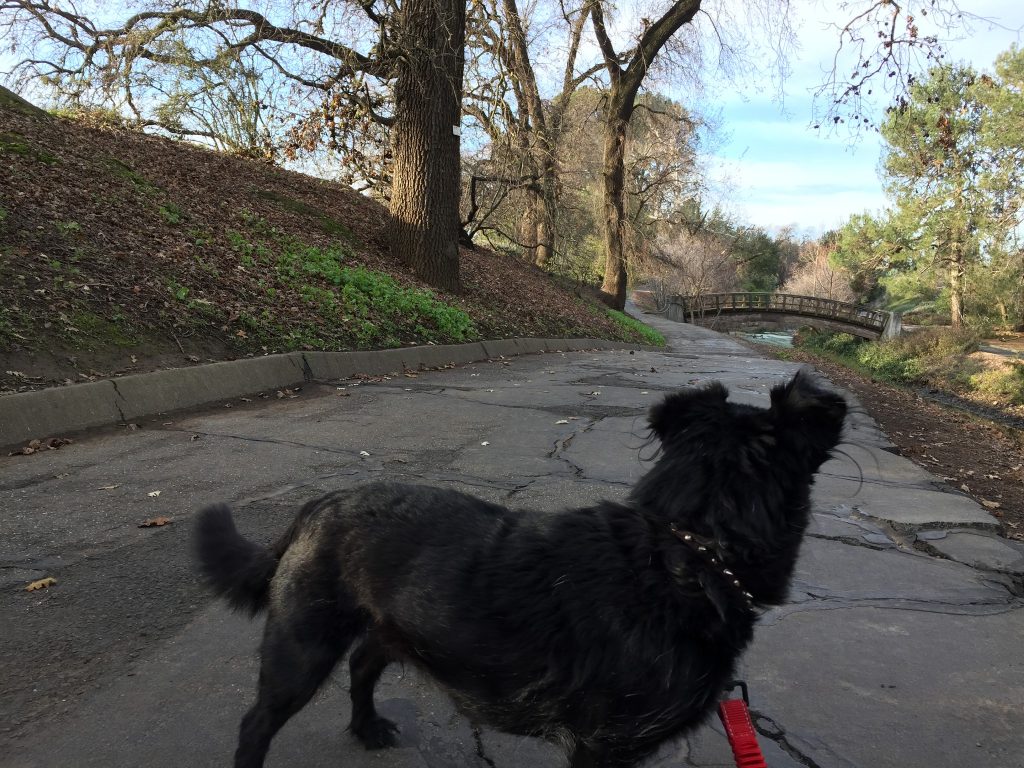 I've written before about how walking is my meditation. I've put hundreds of thousands of miles in during my lifetime, always preferring to walk instead of run, to go slow instead of fast. On a recent walk, I was delighted to listen to Gordon Hempton talk about silence on one of my favorite podcasts, Krista Tippett's On Being.
I don't always listen to podcasts or music when I walk; often I prefer to just listen to what's going on around me, or the thoughts that are floating in my head from a busy day of teaching and mothering. But this day, a blue-sky January morning, I was mesmerized by his words. Hempton, an acoustic ecologist and founder and VP or The One Square Inch of Silence Foundation, blew open my mind with his explanation that silence is an absence of noise, not an absence of sound. His definition precisely named what I'm searching for when I walk, or sit in my garden, or stand on a snow covered mountainside – a way to cancel out the noise in my life in favor of a way to truly hear what is happening around me.
"After silence, that which comes nearest to expressing the inexpressible is music."
It turns out, finding silence isn't so easy. Music, Hempton says, is a reflection of who we are, and who we are is a reflection of what we hear. As a kid, I remember my sister constantly wanting me to turn down the radio, to be quiet.
Music
Growing up, my parents listened to Simon and Garfunkel and country music. In my teens, I became immersed in Goth music, lulled by the almost hypnotic, soothing sounds and emotional lyrics. I met my husband at a punk show – he was the singer in a band, I was hanging out backstage after the show. As an English major, I spent hours in my Berkeley apartment crafting my senior thesis to a background of Chopin and Rachmaninoff. Hempton's claim fits me like a glove.
"Does not everything depend on our interpretation of the silence around us?"
Intrigued by this idea about silence as an absence of noise, I asked my family what their favorite sounds were. At first, my son replied, "crazy bass", reflecting his place in the teenage culture of rap and urban music. But on second thought, he shared "wind howling through the tall pines in a snowstorm far from any other source of noise". I wonder if he knew that the whisper of pine trees is mine?
Hempton says true silence doesn't exist; rather, we search for silence from modern life. Judging from the responses of my family, I'd agree. Rain, waves, water rushing, the absence of sound, and the cry of a raven were all sounds that my family loves, and to me, represent what it means to be in a place – of nature's 'acoustic system', as Hempton shares.
Strangely enough, my middle school students are loving nature's acoustics, too. My last period of the day is a remedial reading class – just imagine, for a minute, trying to get 12,13, and 14-year-olds who have below grade level reading ability to actually READ for 50 minutes.
It's no small task.
Early on, I decided that my number one goal would be to help them develop a love for reading by learning that reading is relaxing. Every day, one student gets to choose where we 'go' for our relax and read time – to the ocean, by a foggy stream, in a sunny meadow, by a crackling fire – and for our ten minutes of quiet reading, we listen to nature sounds. And they love it. Curled up in a beanbag, hearing the sounds of rain trickling down the window (even on a sunny afternoon) helps them to relax and let their bodies and brains travel to another world. Spending time in a quiet environment helps them to calm down, and when they feel safe and secure I can start to help them become better readers. It works.
"I've begun to realize that you can listen to silence and learn from it. It has a quality and a dimension all its own."
Nature
Finally, Hempton shares that silence is an endangered species. He believes that we must take our children away from human-constructed noise and experience spaces and times of silence. We should go into nature, to allow them to experience and feel their body, and to meet the sounds of wildlife. We are born listeners, he states, and as we age we are 'taught' how to listen. He believes that it is in nature where we are truly able to notice the darkness of night and an empty our thoughts. I wholeheartedly agree.
Vulnerability of silence
As I grow older, I grow more comfortable with the vulnerability of silence. When I'm walking, I feel a shedding of all that troubles me, the burdens of balancing life and the fears about the future slide into the dirt beneath my sneakers. It is in the absence of noise, in the silence, surrounded by the sounds of the world, that I feel most secure, where I find my center and can just be.