"We are walking each other home"
– Ram Dass and Paul Gorman
Hey there,
I should be at your funeral right now. A celebration of life, your memorial…I should be there. Except, I just couldn't.
It's been on my calendar and in the front of my mind since you passed two weeks ago. I figured I would slip in, soak up all the goodness and love people were pouring out in their tears and slip out, unnoticed.
And then this morning, as I was waking up, listening to the mockingbird outside my window and looking into the eyes of my mutt, so happy to see me, I absolutely couldn't bear the thought of it all. Despite how brave you were, how you surrendered your fear of death and embraced everything joyful about life, I knew that the best way I could honor you, sweet friend, was with words.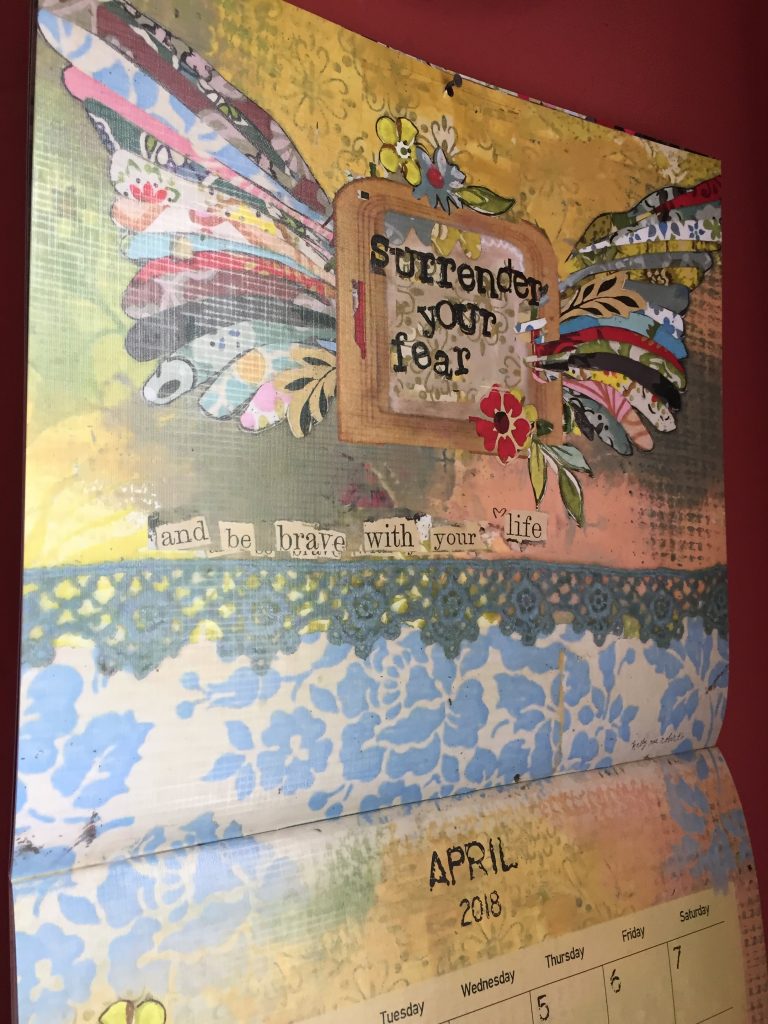 You see, I dreamed about Disneyland the night after you died. At first, we were there and everything seemed fine. I had been elected some kind of ambassador to Disneyland and wasn't quite sure why, because I never had that same feeling about it as you did. I know everyone says it's the happiest place on earth but happiness was never my strong point.
When we first met in 1991, I was always the glass-half-full kind of girl. We were both fresh-faced teachers, barely adults, excited to be at Jackman together, not quite sure what the heck we were doing but pumped up to make things happen.
Suddenly, we were pushing through the crowds. I was smiling – people were paying attention to us. You always had a way of lighting up a space, my dear.
PE teachers and English teachers don't always gravitate towards each other, but being in the midst of a brand new school, kids who hungered for relationships and trying to build a community, we bonded. That's the way you were with everyone – your big smile, huge hugs, and endearing personality charmed everyone – especially our students.
Stopping mid-stream, I bent down and picked up a wedding ring off the ground and put it in my pocket. It seemed like someone must've dropped it but I wasn't sure why and everyone was so happy I didn't want to stop and damper the mood.
I only invited three work friends to my wedding in 1994 – you were sweet enough to come, helping me make my special day perfect. You just had a knack for that.
We found ourselves on some sort of up in the air train or bus – people kept sitting down and getting off, and at one point you leaned over and whispered, "I'll be back in a second," and you jumped to the side of the freeway. Another person came and sat down next to me – he had trouble with his legs. He was telling me how he couldn't roll over and was having trouble with mobility.
John always liked you, you know. We were an unlikely pair, you and I – an ex-Goth girl turned English teacher, and an ex-basketball star turned PE teacher? Introvert and extrovert. Do you remember that time we went to CLMS with Ann and Tina? I'm pretty sure that was my first official work conference – all I remember is the laughter.
People kept coming onto the bus, sitting down, getting up, trying to get going. I asked the man next to me where you were and somebody shouted, "She's over on the other side!" and there you were, smiling that enormous grin that filled up the whole room. It was taking forever to get to Disneyland, the traffic was bad, and you started talking about all the challenges in life. The mom behind me was arguing with her son because he wanted to get off, go out on his own, and I leaned over the seat and told her I knew how she felt – I let my son move away and eighth grade, but he came back. I told her was all going to be OK and we kept on the journey.
I remember the last time I saw you. It was after I started teaching AVID, and came back to Jackman to see the program there, but I think I spent more time with you than anyone else. It was so strange walking back through the gates, across the quad and back into another time. I had become a mom by then, and you'd met Nat and were so happy with her. I remember getting back in my car, driving around the neighborhood, and thinking I shouldn't let life get in the way of seeing people I really care about. I wish I'd listened to myself.
I didn't quite know what to do so I got up and started feeding people. I was cutting a cake into little tiny bites, hoping it was going to be enough for everybody – and suddenly, the train stopped. We were finally at Disneyland, and everybody started pushing to get off the bus and I lost track of you. And I didn't feel so much like people were paying attention anymore – it was just over, we were going our own ways, not unhappily or happily, just moving through the journey.
I found out you died on Facebook. Not what I ever expected to read the morning of April 9, 2018 – that your journey on Earth was over. I was shocked. You looked so strong in your photos, so happy. How could you be gone?
I'm going to miss you, Carrie.
You were brave with your life. I'm grateful that Facebook brought us back together over the last decade. I'm grateful I got to watch as you filled your life with happiness and smiles, and that I saw you adore your family, your travels with Natalie and your Ladd-strong battles with chemo. I love seeing pictures of our old friends from the beginning years – people you stayed connected with, but I let go. When I look at my wedding photos I can hardly remember the girl I was in 1994; it was before I even knew really who I was, but you were there smiling cheering me and John. I can't believe I can't return the favor, that I can't finally drive across the causeway, pull up a chair with you in a garden, drink a pint and just laugh and remember and let you know how important you were in my life. I'm sorry my kids didn't get to know you, and I'm sorry that they didn't get to see what true bravery looked like. I'm sorry I left it up to Facebook to keep in touch.
But my dear, sweet Carrie, please know that you are carried with me into my classroom every day. You're in my heart when my students need a hug or someone who will listen. You're with me when I look into the faces of children who struggle to get to school or to simply smile. When I see a teacher being goofy, dancing to their own tune at an assembly, I know you're with me, too. And you're there, always, when a teacher friend walks up, puts her arm around me, and gently says, "Hey, Jen".
You're all that, and more, Carrie. I hope you understand now why I couldn't slip into your service today, and instead, I sit alone in my room, gazing out at the treetops, writing these words, glancing up at my calendar that reminds me that although this is the month we lost your body, your spirit will always be right here with me.
Until our souls meet again,
Jen