I have a small whiteboard that hangs in my laundry room, right above my key holder. I've placed a few magnets there with inspirational quotes to read each morning as I head out to work. Last fall, it turned into my official countdown clock. The days and nights between summer and Thanksgiving are endless when you have a junior in college: things begin to get real in a startlingly different way.
Freshman year smacked me in the face. I wasn't ready for the physical ache I would feel when I walked by her open bedroom door and nothing changed, day after day. I wasn't ready to close the door, either, so I just avoided looking as much as I could. I counted down the moments from when she gave me a fist bump, jumped out of the car and made her way into the dorm alone, leaving me to drive across three states without her.
When you have a freshman:
When you have a freshman, it's really 'all about me', as a friend so wisely recounted. The contact is limited as our babies tentatively try to fly on their own.  I remember the struggle to decide to text or not to text, or if it would really be OK to pick up the phone and see how she's doing.  Those were the longest three months before Thanksgiving EVER.
Her freshman year winter break came and went. Her eagerness to leave was palpable; I was the only one dreading the airport that year. She spent her summer months away from home, too, choosing a paycheck over the comfort of her light-blue bedroom walls. No point in counting down to anything that summer.
When you have a sophomore:
Sophomore year I was more optimistic. Autonomy from dorm life seemed to agree with her, and suddenly her classes became more interesting and personalized. Gone were my worries of her 'making' it academically – she seemed to have the school part under control. When you have a sophomore in college there are a few perks. While my nervousness about the day-to-day activities decreased, my curiosity peaked about her future. It was hanging right there in front of her, somewhere. Would she connect with her Spanish class, or decide on an internship? Would adding a restaurant job open her eyes to the realities of hard work and relying on tips?
I should have known she would be fine. Things always have a way of working themselves out, don't they? Zipping along, she had a series of firsts: first voter registration, first apartment lease, and surely many she didn't tell me about.
When you have a junior in college:
Last summer, I noticed a transformation in my daughter – not just that she's looking more and more like a grown woman physically, but that as she nears the magic age of 21, she's subtly growing into herself. We spent very little time together; she chose to stay in her cozy college apartment, alone. , and that was it.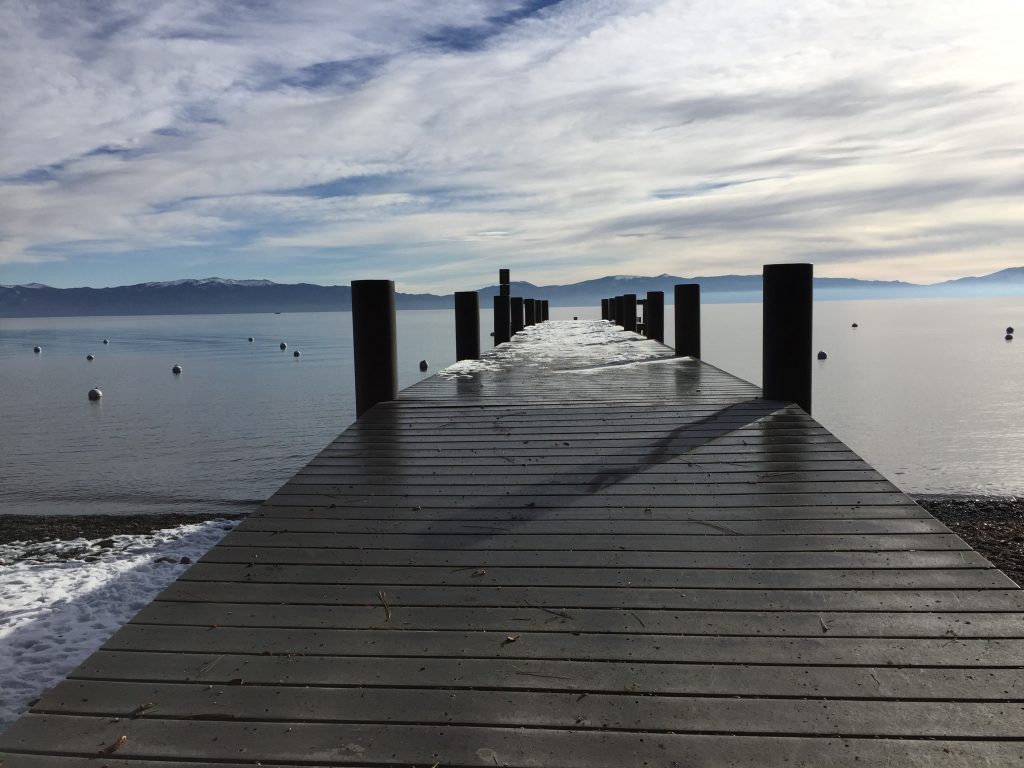 Counting down to Thanksgiving felt interminable; the green numbers eagerly wiped away each week, then each day, and finally I had her in my grasp. I think she got tired of all the hugs.
The magic of winter break wasn't lost on me – when you have a junior in college, you learn to cherish the moments together as if they were snowflakes ready to melt. Every walk along the creek, every coffee date and cookie baking session I knew was a gift; the countdown begins to look like a bittersweet exchange of childhood for adulthood. My child begins to look like an adult; soon, the fulcrum will tip, and her decisions will seem to put all my childhood questions to rest.
When you have a junior in college, there is less past and more future. There's a bearing witness to the unfolding of life, an undeniable concreteness of all the 'I wonders' whispered over diaper changes and sippy cups. Her eyes tell her stories and glint with the yet-to-be-determined. There's a comfortable uncomfortableness that the decisions are hers to make, the adulting is closer than ever, and that the security of childhood still hangs by a whisper and the green tallies on the whiteboard are ever increasing.
And, as was during freshman and sophomore years, when you have a junior in college, the ordinary becomes extraordinary every day.