I don't want to go, but I know I can't stay either. You see, you're adulting now. You don't need me in the way I thought you did, or that you used to.
I made a party for you last night. I felt like my own mother – hovering a little from the sidelines, content to be in the shadows of you and your friends adulting on the patio. How many times has my mom been there, behind the scenes, while I took the adulting spotlight?
I happily chopped veggies and cooked chicken in the crock pot all afternoon while you were at work. I baked a lemon cake and chatted with your roommate as we frosted it with whipped cream and berries, just like I used to when you were little.
You're adulting now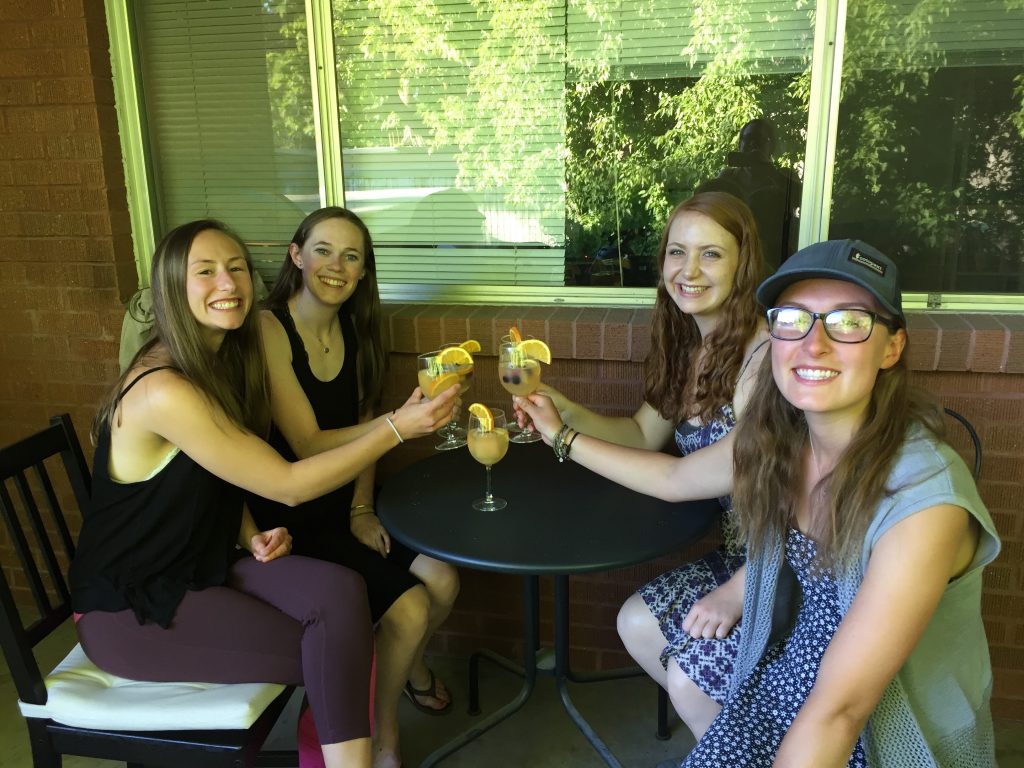 I made blueberry and pineapple fruit ice cubes, but this time they were for sangria not lemonade, sliced oranges and got out the real wine glasses.
Later, I listened to your girlfriends chat about summer adventures abroad, pushing themselves when they were scared on the ski slopes, and what they dreamed their lives would be like.
They've got a bet going on who will get married first and who will become a Mom before everyone else.
They wonder how long it would take to create better male birth control and why couldn't we elect a female president and how scary it must be to be a mom, all while sipping their sangria and laughing together.
You really are adulting now.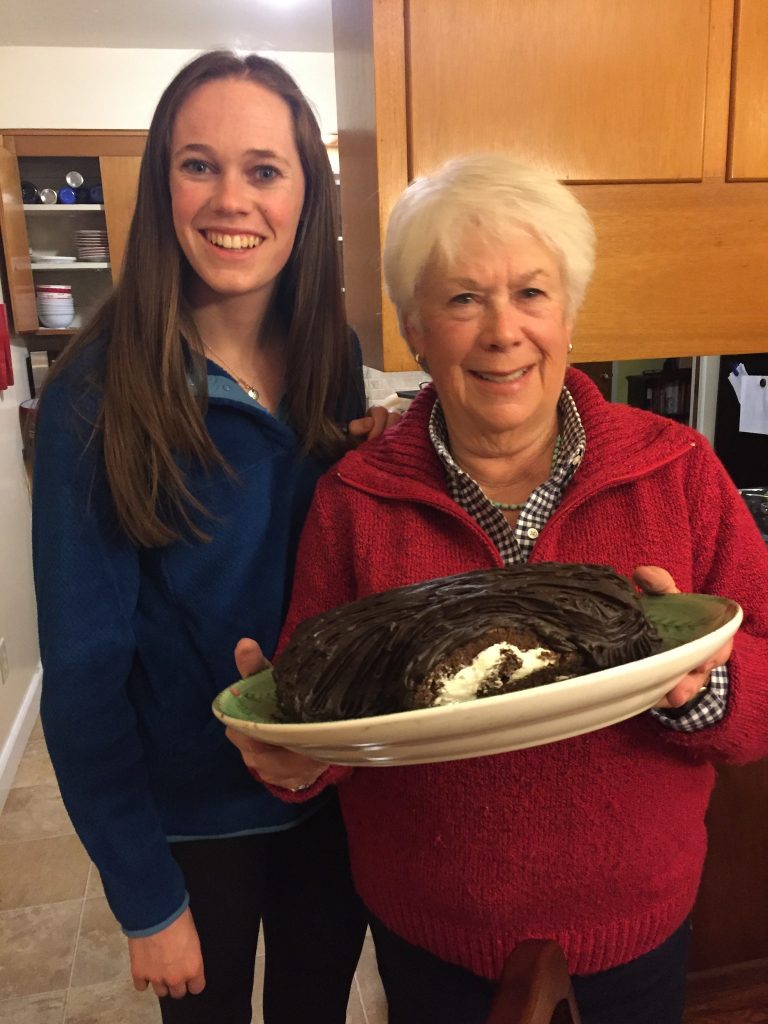 I made too much food. I really am feeling like my mom right about now, too. That's a good thing. When I've been learning about adulting, my mom has been my greatest teacher. Anything I could or couldn't do, she could do better. Always.
When I turned 21 my dad threw a big party for me in a restaurant. I ordered my first official cocktail – an old-fashioned – and wore a burgundy and black lace dress that matched my jet black hair. You dad was there, too, but just as my boyfriend. It was big and fun and loud and I remember my own dad smiling a lot. Grandparents, too.
I wasn't sure how to honor you, though, at 21. It didn't seem like all the "yo bitches" stuff I found online was quite appropriate. I'm a cool mom, but I have my limits. I couldn't figure out how to get all the family together out in Salt Lake; one of the drawbacks of you living so far away is we can only visit in small groups.
Grandma has to settle with me texting her photos as we go.
Your grin when you saw the candles on your birthday cake wasn't any different from when you were two or twelve. You smiled to celebrate you.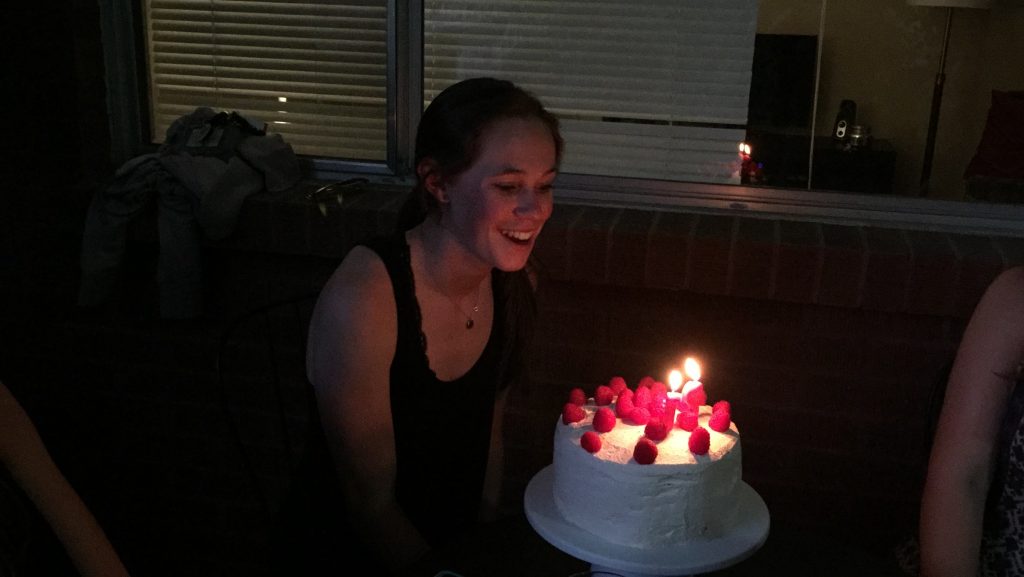 I love that every single one of your friends ate a big slice. #stronggirls.
I did the dishes quietly while you laughed outside and took your final photos, hearing your laughter through the screen door. I wasn't quite sure how long to hang out with you all. We hugged goodbye to your friends with just a bit of sadness from me; I've no idea when I'll see them again.
When the boys showed up I was already reading and ready for bed. I'm glad you fed them the leftovers and sat around the kitchen table. I could hear you teasing each other as I tried to give you some adult space- honestly, I wasn't up for anymore adulting today.
And while your voices rose and fall through the closed door, I realized how you don't need me anymore the way I thought you did. It's not just the number 21 on a cake or the apartment key on your ring. You're adulting now, like it or not.
You keep your own hours and earn two paychecks. Your friends leave at a reasonable hour to get rested before their "real" job starts on Monday morning. You do your dishes and put a cork on the wine bottle and make sure the front door is locked and the lights are out.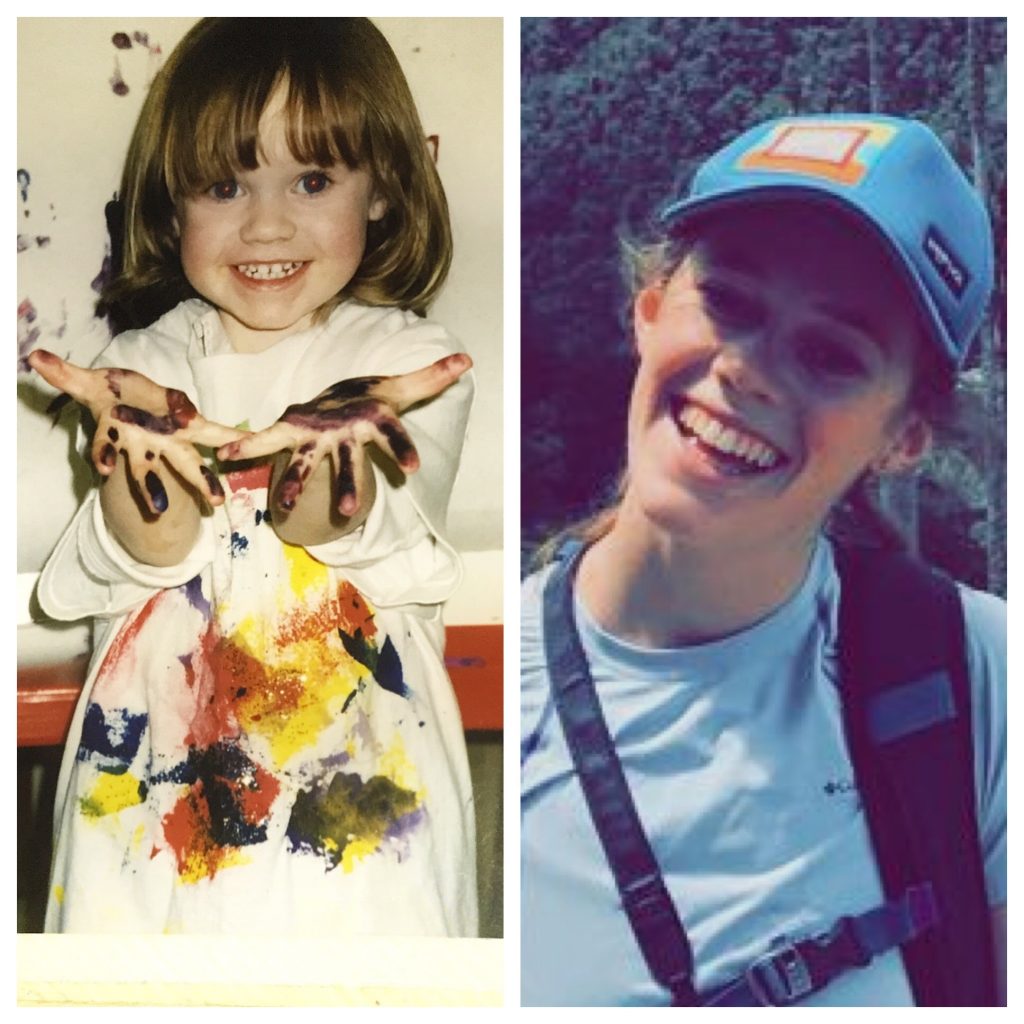 You plan to meet for happy hours after mountain biking and know the importance of eight hours of sleep before a work day. You offer me your bed instead of the couch, and your eyes smile when I tell you that for now, at least, the couch is fine.
I've only got five hours before I get on the plane and go back home. I want you to sleep but want to cuddle up with you and fresh coffee on the couch and soak in every last minute together. I'm pushing away the nagging thoughts about leaving and trying to dismiss the fact that this time, I don't know when I'll see you next.
I hate it when I cry goodbye. I know it makes you sad, too. Adulting can be hard.
Thanksgiving seems like a long time away. I'm not sure I'm ready for that kind of adulting yet- the kind where you hug and say it's been great to see you and safe travels and walk away without knowing how many more days to count down until I wrap my arms around you again.
I'm not sure I'm ready for that- but I'm sure that you are.
That should take the sting out of leaving just a little- at least for me.
You're adulting now. You're going to be just fine.
I'll have to keep my "how-many-days-til-I-see-Lily" countdown secret this time.
I think I need to hang onto my baby girl just a little bit longer.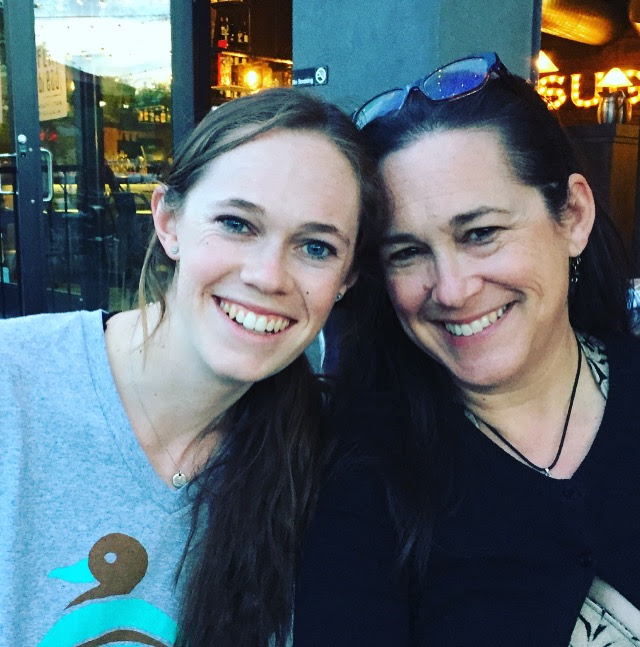 Related articles