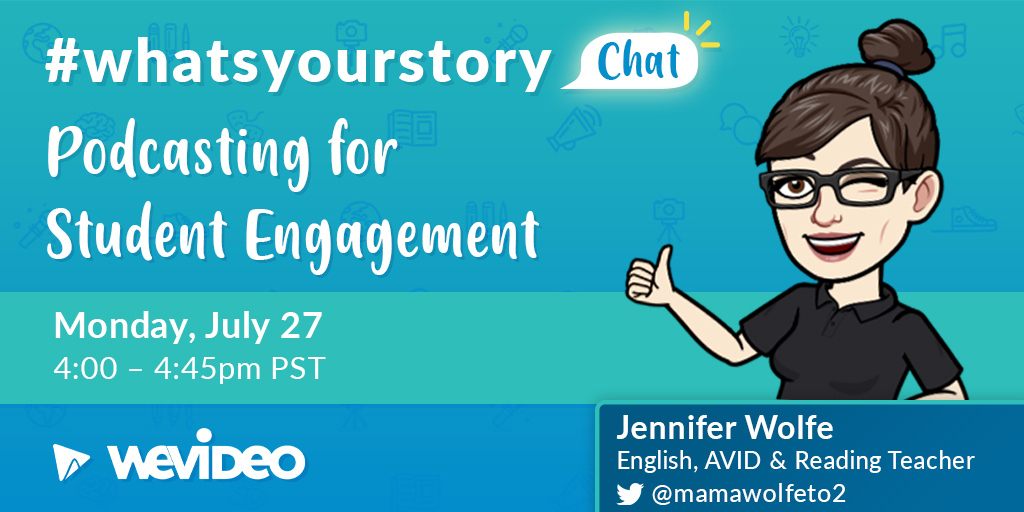 Are you wanting some PD before school starts? Wondering how to do projects in distance learning? Would you like to podcast with your students?
I'm inviting you to a Twitter chat I'm hosting on Monday – I'll be working with WeVideo to share podcasting ideas on their #whatsyourstory chat at 4:00 p.m. PST. You should join us!
Here's a peek at the questions – if you can't make it live, please schedule your responses starting at 4:05 and every 5 minutes after we'll start a new question! You can also search #whatsyourstory later to see the amazing dialogue I'm sure we'll have!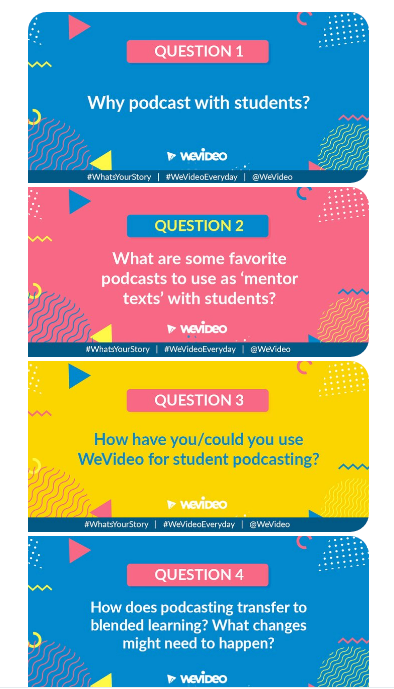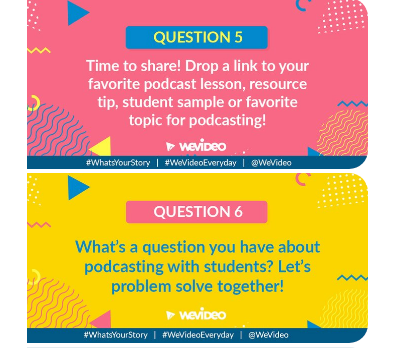 If you're looking for some pre-created free podcasting lessons, check out my links below: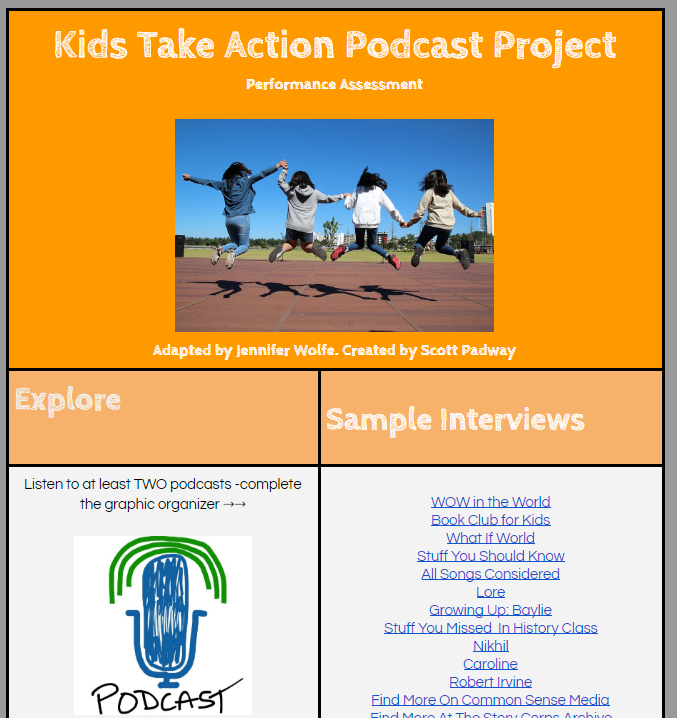 Kids Take Action Project HyperDoc
Can You Hear Me Now podcast intro project
Another great resource for podcasting as well as other video projects is WeVideo's book called "WeVideo Every Day: 40 Strategies to Deepen Learning in Any Class" by Dr. Nathan D. Lang-Raad, and my podcasting lesson is featured!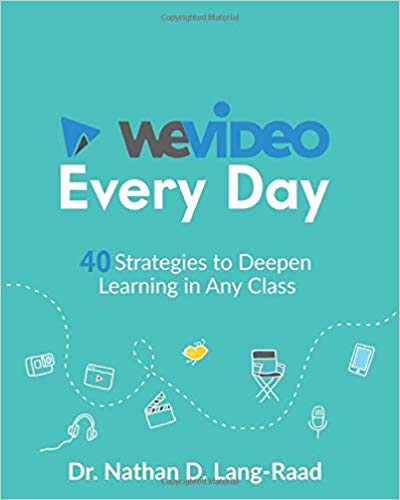 I've written about podcasting on mamawolfe before – check out some of my previous posts for more ideas and detailed walk throughs of how I podcast in my classroom!
Podcast In the Classroom with WeVideo
Podcasting: Why You Need To Try It
WeVideo: Creating Audio and Video Projects on Chromebooks
I sure hope to see you on the Twitter chat, or to connect with you afterward on Twitter or Instagram!
Miss the live check? Here's my curation of tweets!