I don't read a lot of magazines, but I do have some favorites- "O" being one of them. I'm an original subscriber. Some years have been better than others, I'll admit, and right now one of my favorite parts of her issues is the "My Best Life" series.
A firm believer in searching for the simple gratitudes in life, especially when times get tough, I thought that until Oprah interviews me for her magazine, I'd start my own "Best Life" series on mamawolfe. Who knows-maybe I'll discover something new about myself that will help me create a better life for me and my family.
Best Place To Live:
Northern California-no question! For those of you who don't know, California could be virtually split in two! Southern California is what many non-Californians think of when they imagine the Golden State-Hollywood, movie stars, beaches, palm trees, and people driving around in convertibles. But for me, northern California has it all-the ocean ( a bit colder than LA, for sure, but equally beautiful), the mountains (Sierra snow!), great food (San Francisco, anyone?), the arts, diverse population, and even a change in seasons!
Best Spontaneous Decision:
In 2010, I learned about a non-profit that helped build schools in rural Nicaragua. Something inside me clicked, and I signed up myself and my two kids to help.  I'm a planner by nature, but this time I simply went with my gut and did what felt right. Turns out it was a life=changing experience for me and my two kids-so much so, that we're going back for more this summer!
Best Thrill: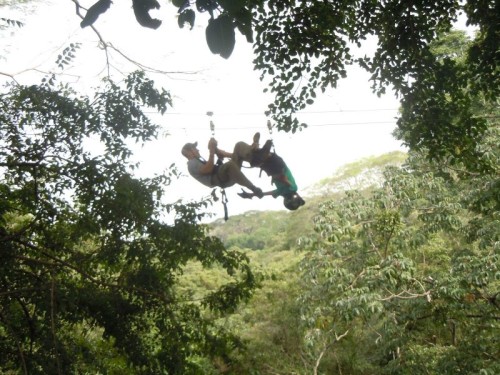 Zip lining in the Nicaraguan jungle. It was one of those moments when I either had to conquer my fear of heights, or let my children zip off into the canopy without me. They had absolutely no fear; me-tons. The first moment I pushed off from the platform I experienced sheer terror and gratefully landed in the strong arms of the guide a short thirty seconds later. After a few more zips, I announced I was done and ready to get down. Then I noticed my ten-year-old son flying by in an 'upside-down Superman', and the guide gently told me there was no turning back, and I had fourteen more zips to go!
Best Way To Express  Yourself:
Writing, most definitely. I've always been a writer, but for my young life it was all private. I filled journal after journal with poetry, thoughts, and reflections, but it wasn't until I found my voice as an adult that I began to share my writing with the world. For me, writing pushes me out of my comfort zone. It helps me to clarify my thoughts while simultaneously  voicing my deepest fears and strongest opinions. Being a writer has created a role model for my children and my middle school students, and forces me to walk my talk.
Best Pinch Myself Moment: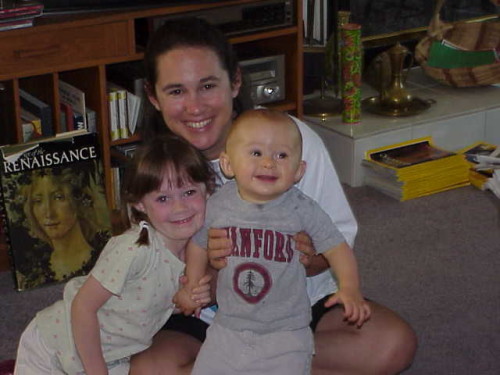 I never was one of those women who knew for certain I wanted to be a mom, but the moment my daughter and son were born I knew it was the best decision I'd ever made. Both babies didn't come 'by the book', and my labor certainly showed me an inner strength I never knew I had. The instant I held my first baby I changed from girl to woman to mom in an instant; when my second was born I couldn't believe how lucky I was to have two perfect little humans to love for the rest of my life.
What about you? How would you respond to these 'best life' questions?
Related articles