I really didn't want to walk out the door this morning.  Not because I was snuggled in bed.  Not because it was too early.
I was nervous about driving in the snow.
A few days ago I had a wheel spinning incident.  It was nothing serious, but serious enough to make me second guess the ability of the mighty Prius to make it up the icy road in the dark.  At 6:30 am.
One good thing about having kids, though, is that they don't let you off the hook.  We needed to get to ski training, and Cam didn't want to be late.
How can you argue with a teenager who doesn't want to be late to 7 am ski training?  Even when he knows it's -4 degrees outside?
He was right.   That's hard to say about your teen sometimes, but this time he was.
The Prius, in all its glory, delivered us up the hill on time.  And this is what awaited me: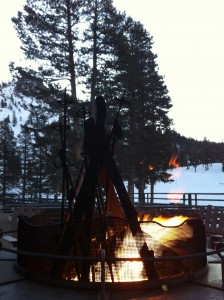 Notice how there are no other people out there?  That's because it was FREEZING!  And dark!  And early!
Just as I turned to go in, I saw this: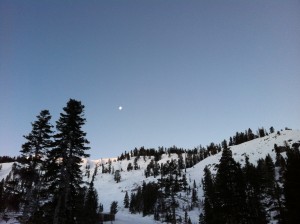 And this – one of those little dots at the bottom is my son, waiting for the chairlift: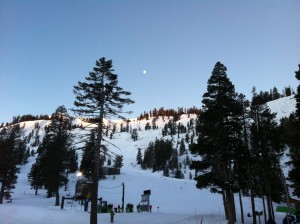 And as I stood, mesmerized, the chill didn't bother me anymore.  I couldn't believe the beauty: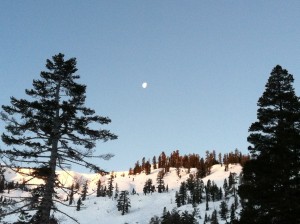 Slowly, the sun brushed the slopes with light.  We welcomed a new day together.
And once again, I was very glad I walked through the  door this morning.  You never know what you might be missing.
Like this: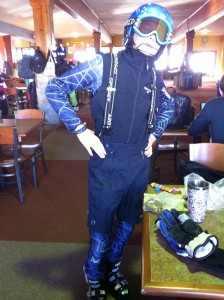 He makes it all worthwhile.
Thanks, Cam.

Talmont on Dwellable