"What I want most this summer is simply to spend time with the ones I love. To have more days just like this one. Enough presence of mind to pay attention. And enough presence of heart to make gratitude my song, acceptance my refrain."
I didn't write a book last summer. In fact, I didn't even write a single word of a book. The boxes of letters remain untouched, unopened and unread in the same position that they began the summer, eager for my attention and begging to release their stories. But like so many things during the eight weeks or so when I detached from teaching and attached to myself, the book never materialized. The stories remained in their envelopes.
This was going to be the summer I finally did it, the summer when the story that's been forming in my head for decades would finally find its way from my ruminations to my laptop. I'd even taken those first steps – I'd declared my intention, out loud, to a few friends and even some strangers. I'd moved the storage box from under my desk to my writing space, thinking that if I looked at it every day I would obviously make it happen.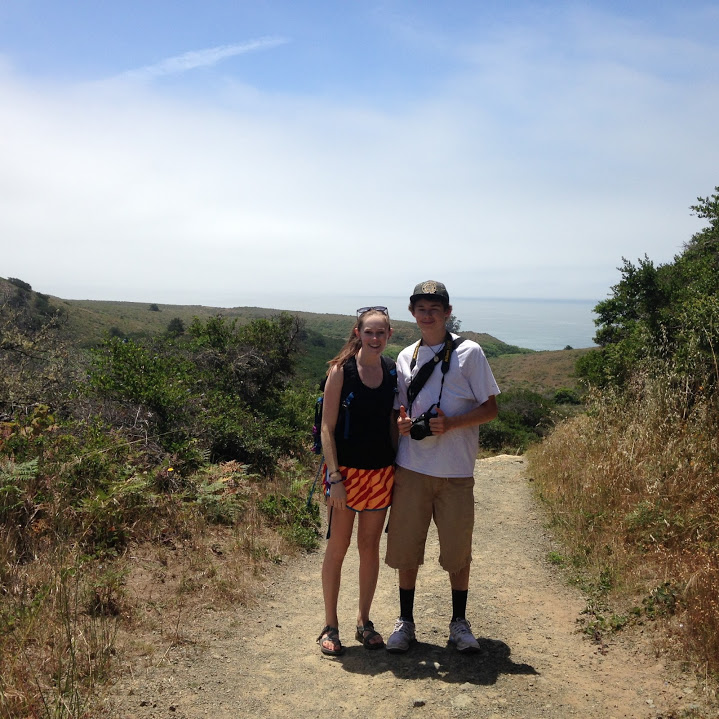 But somehow, as usual, life got in the way. At first it was because Lily was home for only a week in June, and we needed to adventure to the coast and take long walks along the creek and go for Dutch Bros coffee even when we really didn't need it. I told myself it was OK, I was just 'detoxing' from teaching and that the summer days would hover in front of me, intimidating me with their silence just as soon as she left for Oregon. I convinced myself, as I counted down the days until she left, that I would straighten out her room, lay down the letters and get to work. I bought a new journal and found my favorite writing pen, and instead of writing my words, I finished reading stories written by Barbara Hambly and Tara Conklin and dreamed of what the Civil War must have been like.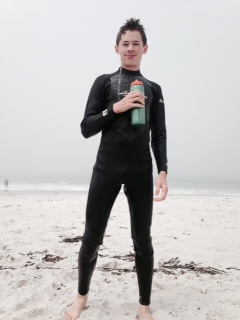 And it was July, and the heat smacked us over the head like a battle weapon. So hot I couldn't think or breathe and instead of settling down in front of the air conditioner to write, I bolted for the beach – I took my boy and my dog and sat in the fog and watched him board and swim and somehow even managed a little sunburn. I devoured Robin Oliveira's book about Mary Sutter, a Civil War nurse, and cried through Lee Woodruff's retelling of her husband's tragic accident in Iraq.
And then John started to feel ill and life turned inwards as it often does when he can't manage or work or talk very much. We went inside for a few weeks and spent our energy figuring out how to navigate chronic illness when it consumes your life. It felt a bit like hell. I read some more – Kim Edward's The Lake of Dreams helped me disengage when I needed to step away.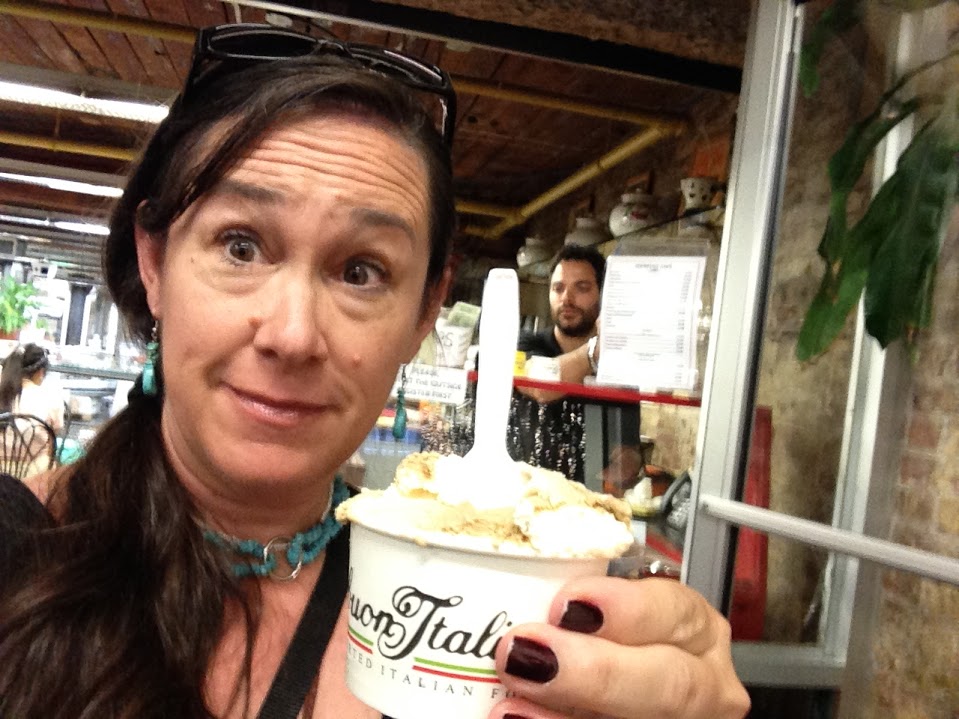 Still, the journal remained unopened, calling to me in a voice I couldn't answer. I went to New York City for the first time, hopeful that surrounding myself with writers would ignite the story, would retune my ear to her whisperings and somehow, something would appear on the page. Instead, I walked Central Park in the heat, devoured gelato in Chelsea Market, went to bed early, and filled my head with thoughts about equality and kindness and my introversion kicked in big time. I escaped the city with my oldest girlfriend, watched the fireflies at dusk, hiked a mountain and ate Thai food with her sons. Oh – and I met an actor on the airplane home.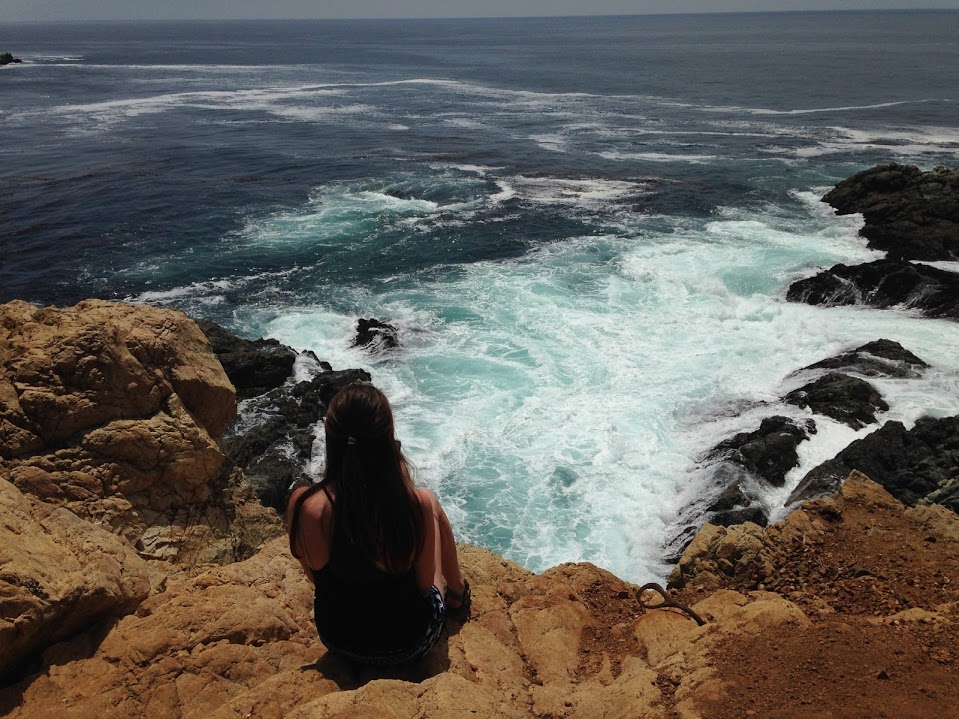 In August, I covered my new journal with lavenders and blues and sea glass and butterflies. I read about the somewhat scandalous hidden life of Edith Wharton. I stayed in bed late, listened to NPR and when Lily came home, I relished every single ordinary moment together. August 3 came and went, and I celebrated one year of healing since Cameron broke his leg and ten days of both babies sleeping under the same roof. My girl and I escaped to Carmel and Big Sur, riding with the windows down and hiking in the sun. I spent a peaceful night alone at Tahoe and dashed off to a long weekend of hiking, family and gratitude in Yosemite.
And before I knew it we were loading the rental car, driving across the desert and depositing Lily back at school – this time in a house. We spent a few days shopping and unpacking and hiking and laughing and suddenly it was time to go. Those ten hours driving home across the Salt Flats were long and tedious and when I walked into the house I simply cried, not only because she was gone, but also because the summer was, too.
Then, I cleaned. Every room in the house. I cleaned her room and moved in new bookshelves and lugged the boxes of letters onto her desk. I placed the journal alongside and vacuumed the floor, straightened her duvet cover and cleaned the glass on her dresser. I walked out her sliding door into the garden and noticed the Russian sage alive with honey bees and a red-breasted hummingbird just leaving the tall crimson tube of a Canna flower.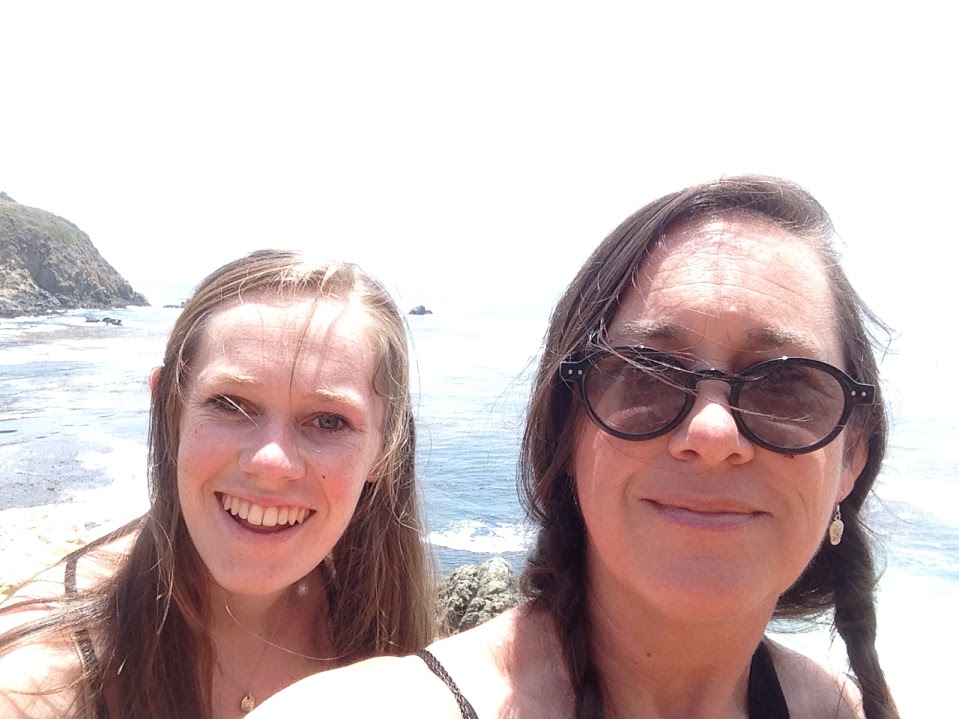 I breathed and reminded myself of all that I did do this summer, and realized that those things, as small and ordinary as they may seem, were exactly what I needed to do. They were exactly what I wanted to do; those moments of paying attention, of walking alongside those I love, and of feeling gratitude for the gifts the Universe has presented me with. This was supposed to be the summer I wrote a book, but instead, I created the stories of my life, every single extraordinarily ordinary moment. And for that, I am truly grateful.