Part of my teaching job is running our AVID program, which specifically prepares students for college and careers. I absolutely love that part of my job. I love helping kids see their futures, plan their goals and prepare for their dreams.
When it's my own kid, I love it in a different way.
It's like investing with someone else's money. You care, you try to make the best choices to ensure a strong return. I do all that with my students. But when it's my kid, sometimes my emotions get in the way.
Like when my youngest child is starting to prepare to go to college.
And when he says he wants to move across the country when he graduates next year.
I'm not sure if it's really any easier the second time around. In 2013 I wrote about taking my daughter on college tours to Oregon and Washington, and I shared my feelings about her moving to go to school in Utah. I wrote a letter to her, and each year I've tried to share the changing emotions and dynamics of parenting your child from afar.
With my son, I've got a similar, yet different challenge. He wants to move from our home in California to Boston to fulfill his college dreams.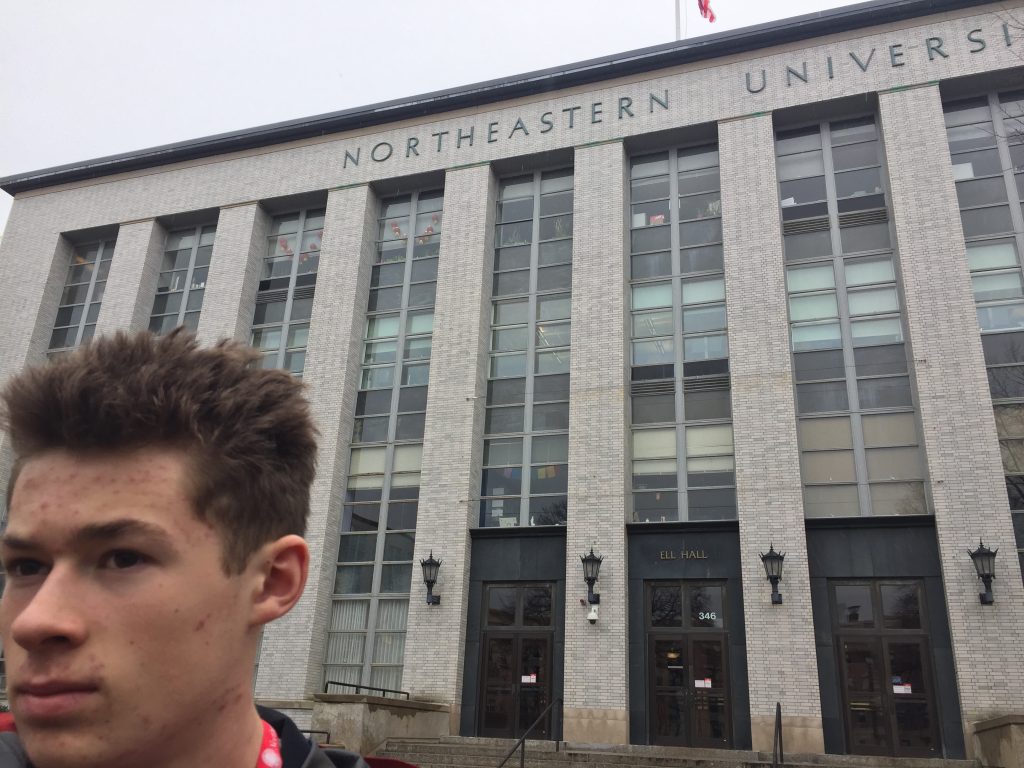 I'd never been to Boston before; neither had he, actually. So while most of his friends were doing the University of California college tours over spring break, I figured we'd better take a road (er, air) trip and check out the other side of the country.
Now, I'm pretty west coast. So is he. We love the mountains and the snow doesn't bother us – lucky thing, since Boston was full of it. Our first stop was Northeastern University, located smack inside the city. In fact, we had trouble telling where the city ended and the campus began! Northeastern is a unique college offering a program called 'co-ops', where students are able to work at paid internships for 6 months, three times during their college experience. It makes the total number of years in school longer, but what a cool opportunity!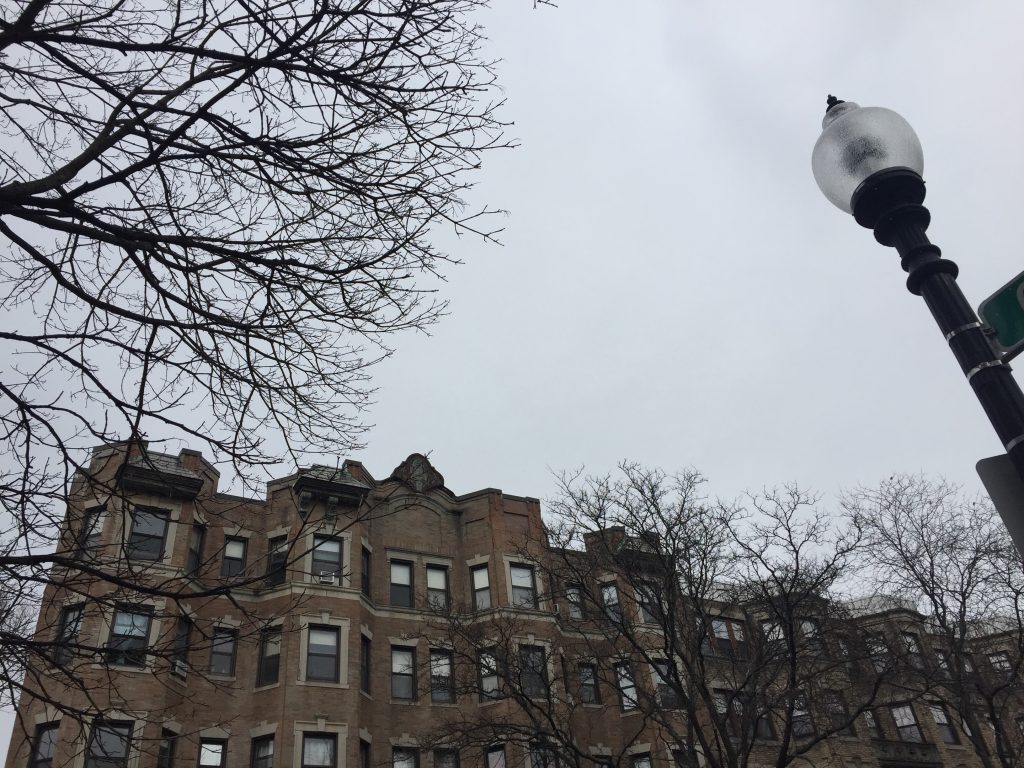 Can you believe these are dorms? Boston's buildings are so full of beautiful architectural details; it makes walking around the city feel like strolling in an outdoor museum.
Our second stop was Babson College a very small private college in the suburbs of Boston. Babson is known for their entrepreneurial business program; in fact, they only offer a B.S. in Business, and students are able to concentrate on different functions of business as they earn their degree. Babson was the most beautiful campus we visited. The buildings were mainly brick, and the campus was a combination of grassy open spaces and forests of trees. I can only imagine the fall colors!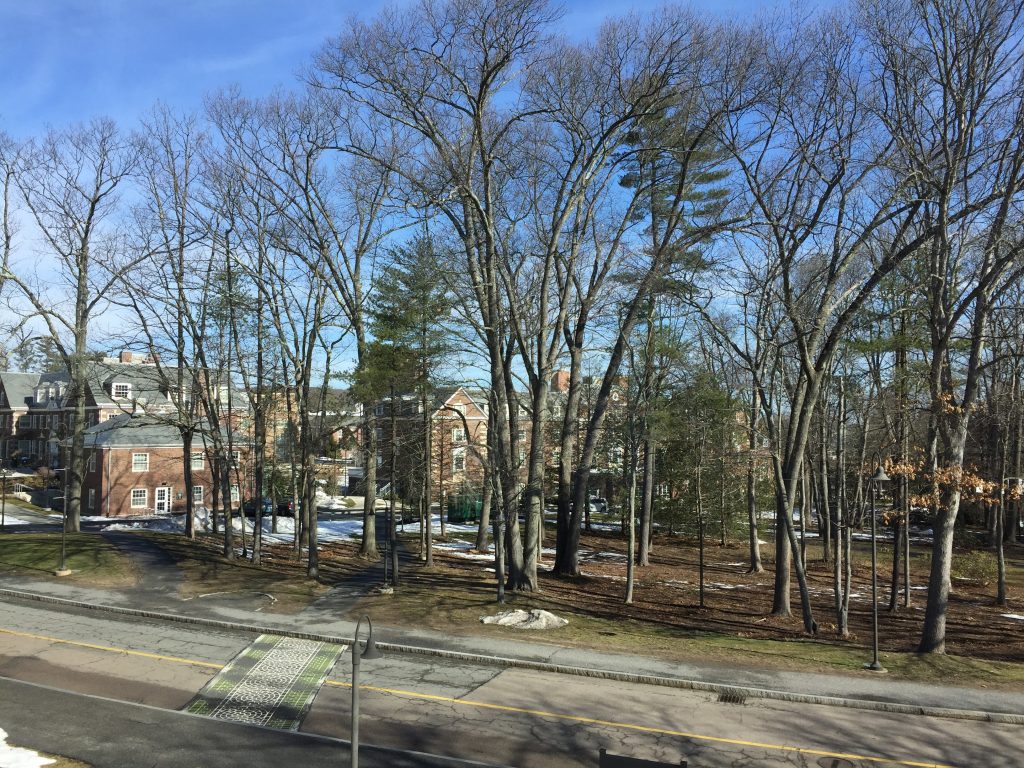 Despite having to trudge through the rain and snow while touring the campus, I was happy that we got to see what winter would look like in the northeast – definitely different spring conditions here than in California!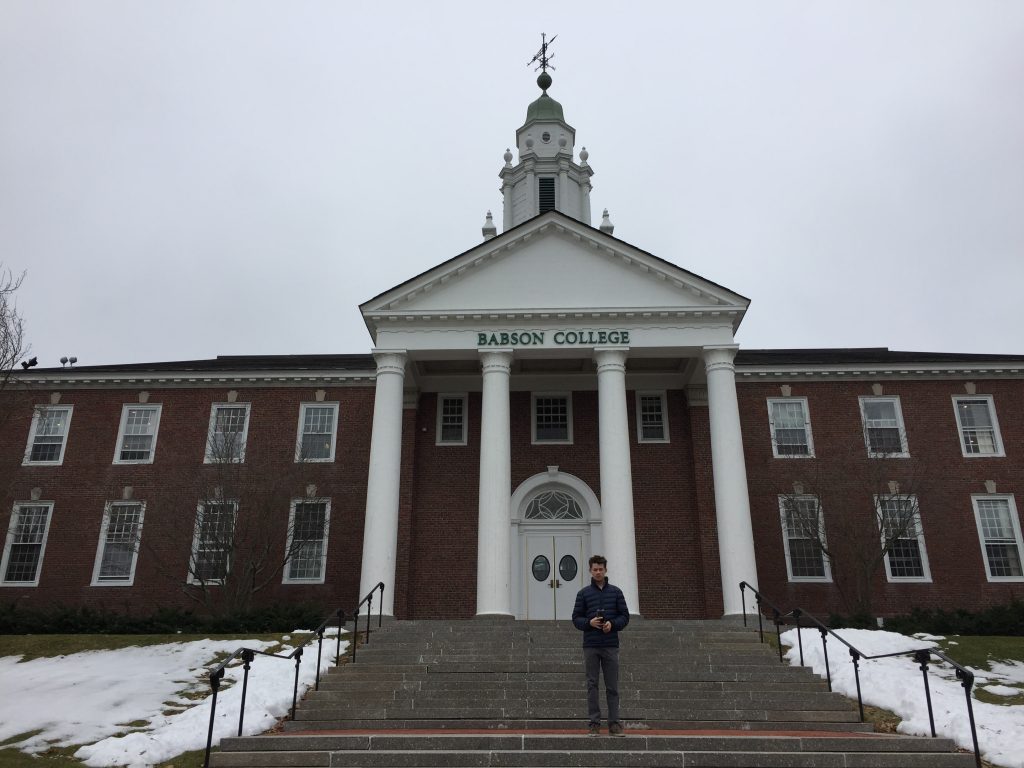 We were pleasantly surprised to see that despite their historic appearance, most buildings we toured were very modern inside.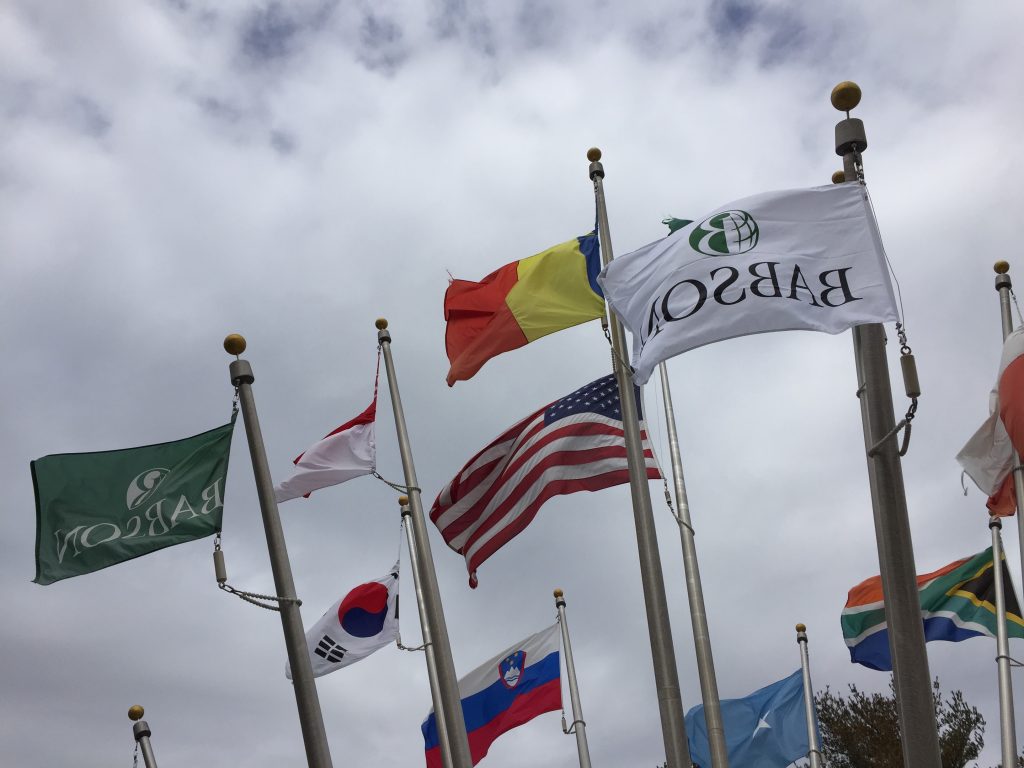 Babson is known for hosting international students, as well as offering study abroad programs aligned with many international businesses.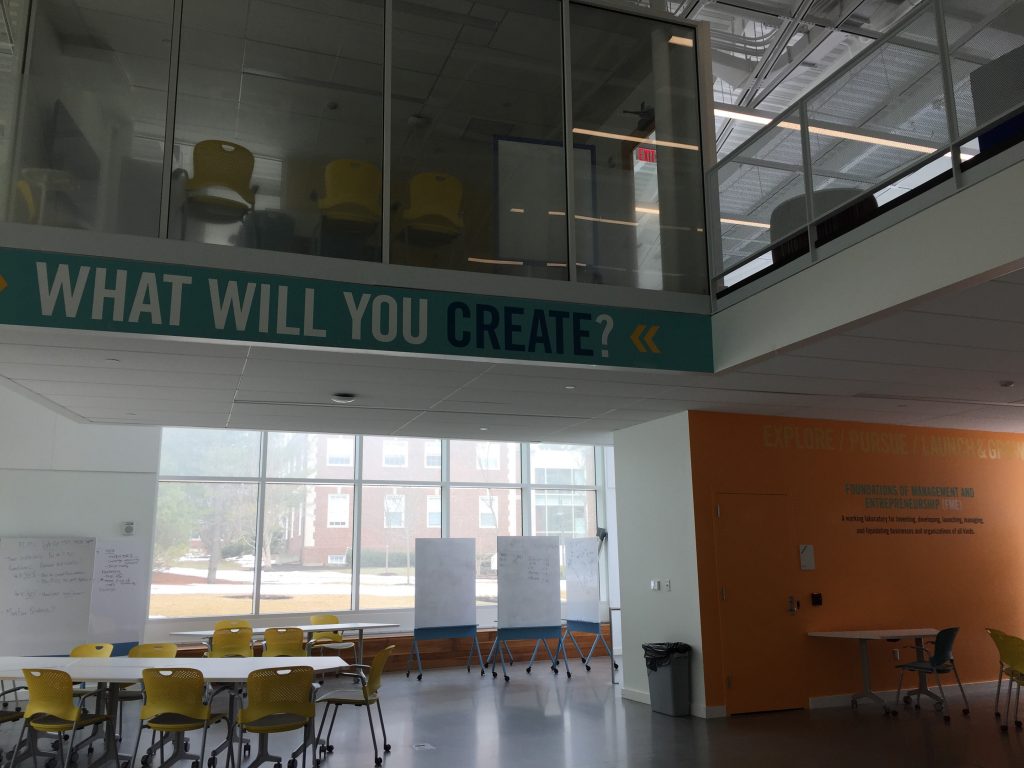 I thought this classroom was particularly cool – the walls are whiteboards, and freshmen students spend an entire year utilizing this space to create, pitch, plan, market and sell a business. I love the real life applications – students will definitely learn if studying business is their niche!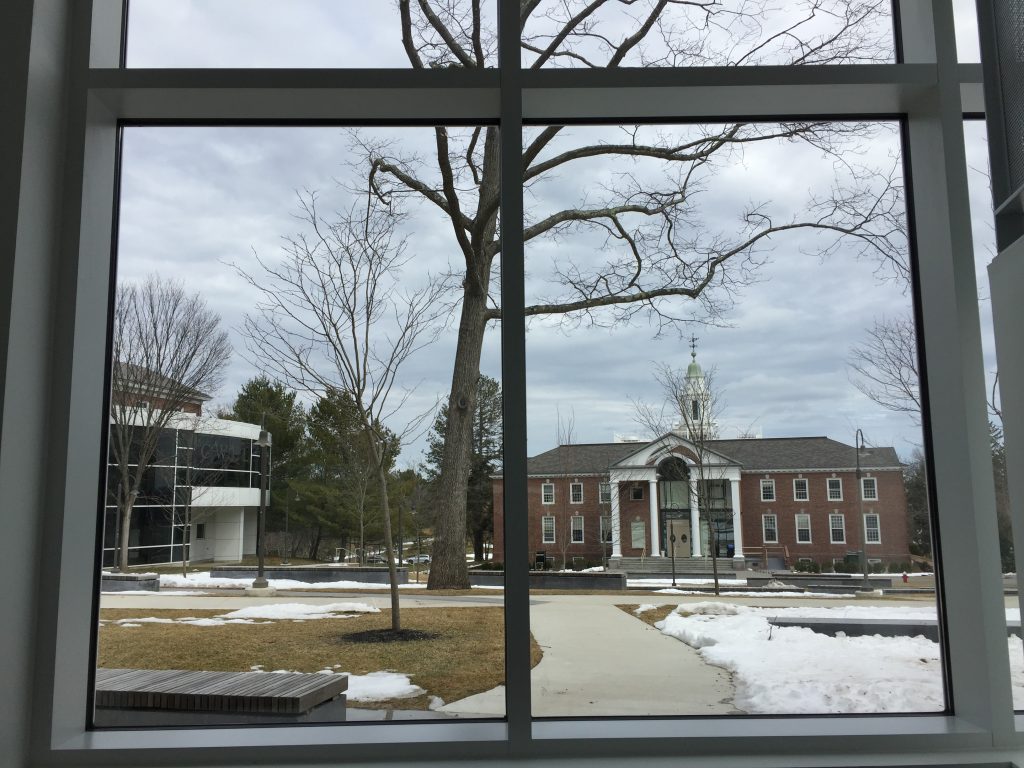 The dorms below all center around a grassy quad. Most Babson students live on campus – can't you just imagine this on a sunny day, full of students studying on the lawn?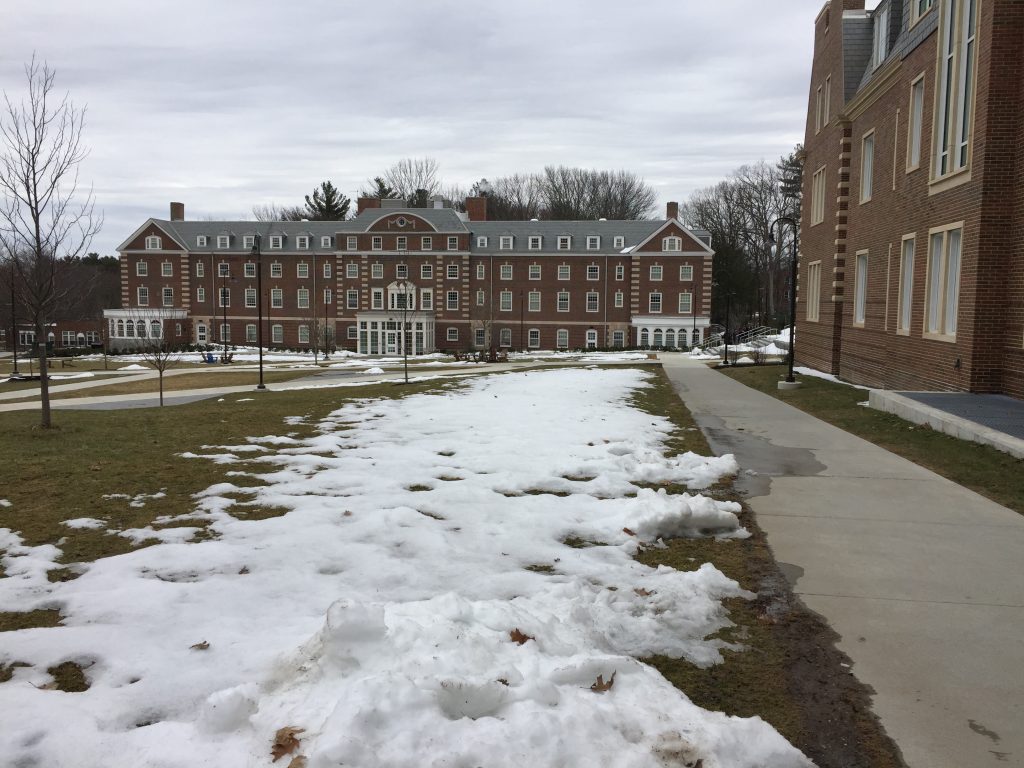 Babson's mascot is the beaver…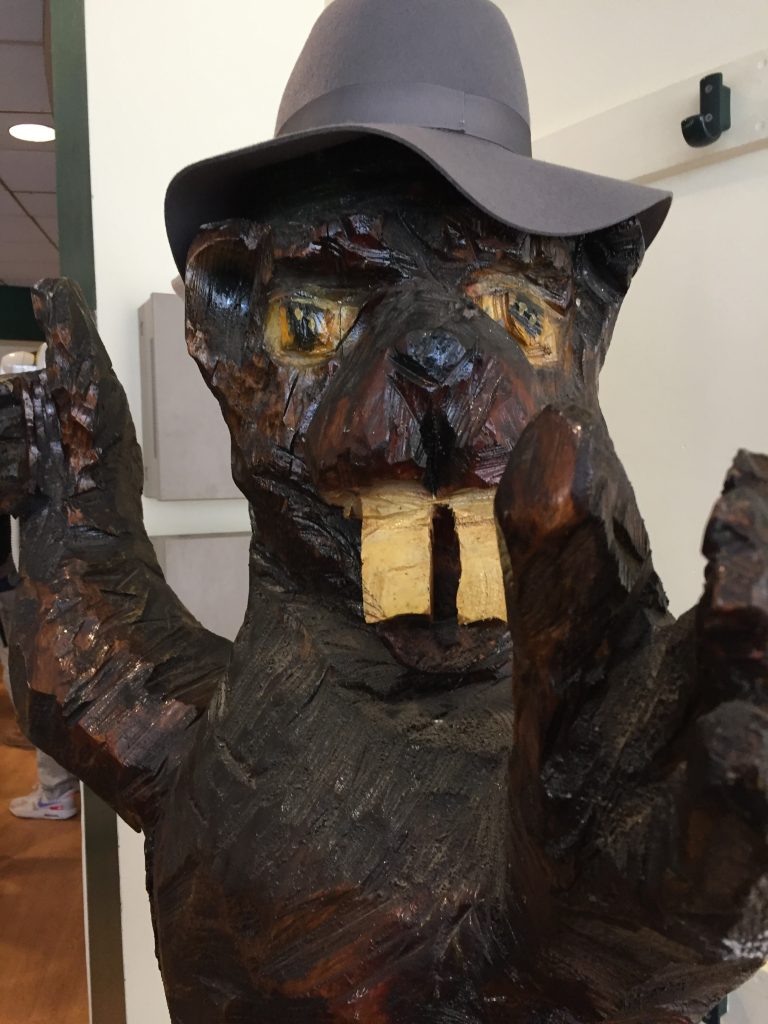 From Babson, our next stop was Harvard. My first impression? Tourists. Everywhere. Visiting Harvard's campus felt more like visiting a historic monument than a college campus – kind of a turn-off. I don't think I'd want to have to navigate people with selfie sticks on my way to class every day, would you?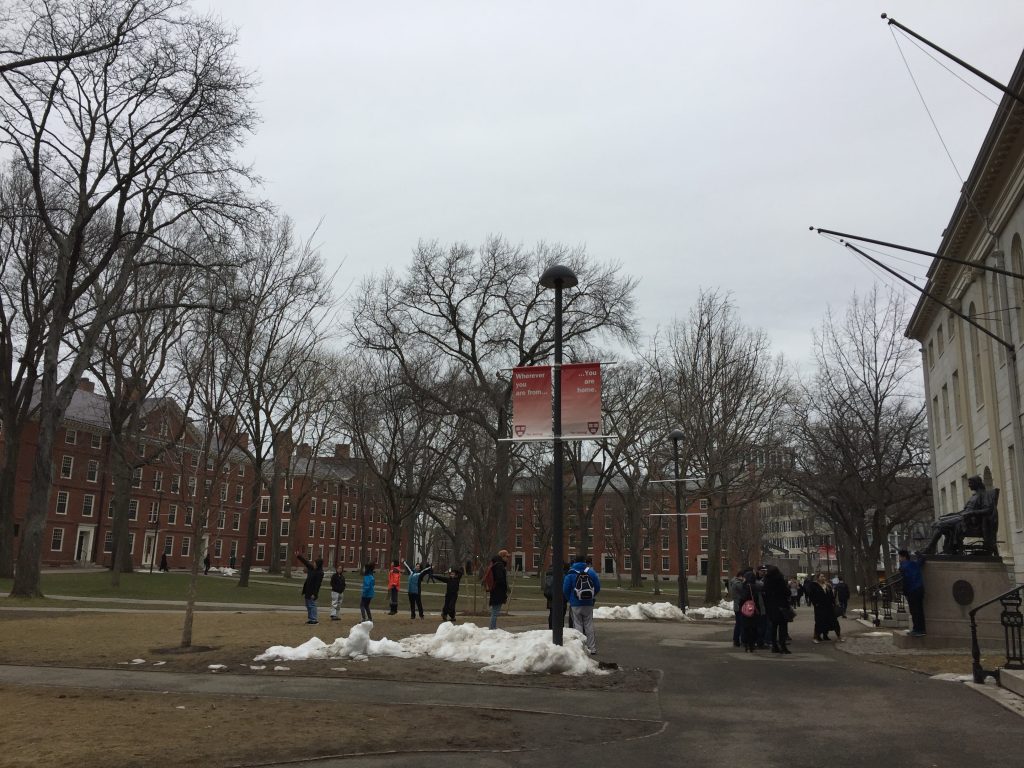 But then again, if you want to feel like you're going to school at Hogwarts, Harvard might be the place for you!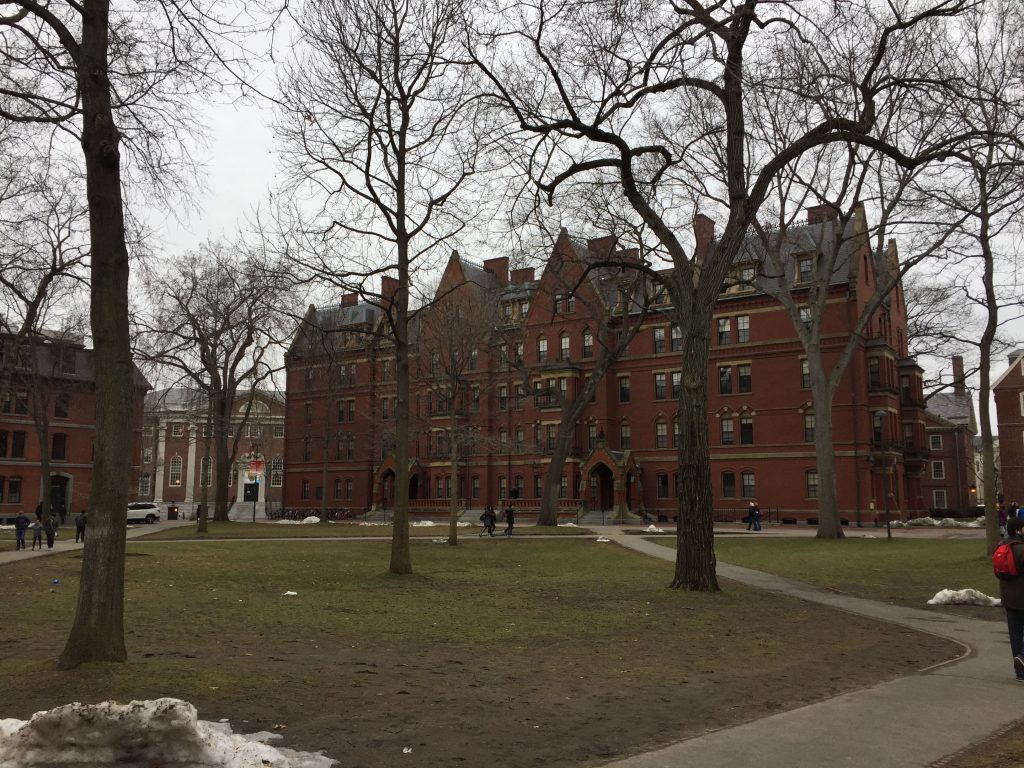 Our last college tour was Bentley University, another smallish private school located in the Boston suburbs. Bentley is another beautiful campus located along and atop a hill. That means a LOT of stairs! Bentley is also known for its business program, and the campus also had the beautiful historic feel of a northeastern school.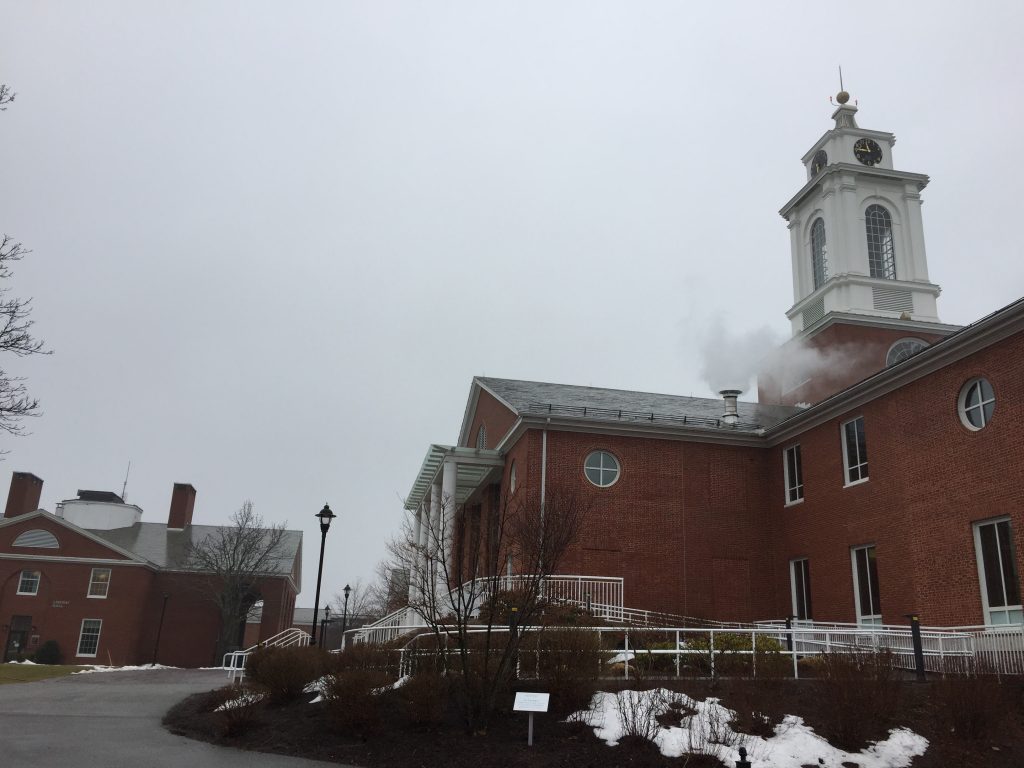 Bentley has its own trading room, where students learn investing skills by utilizing live stock market access.
It was pouring rain during our Bentley tour, but like Babson, can you just imagine the trees bursting to life? Or the brilliance of the fall leaves? College in Boston definitely will be beautiful, wherever he chooses.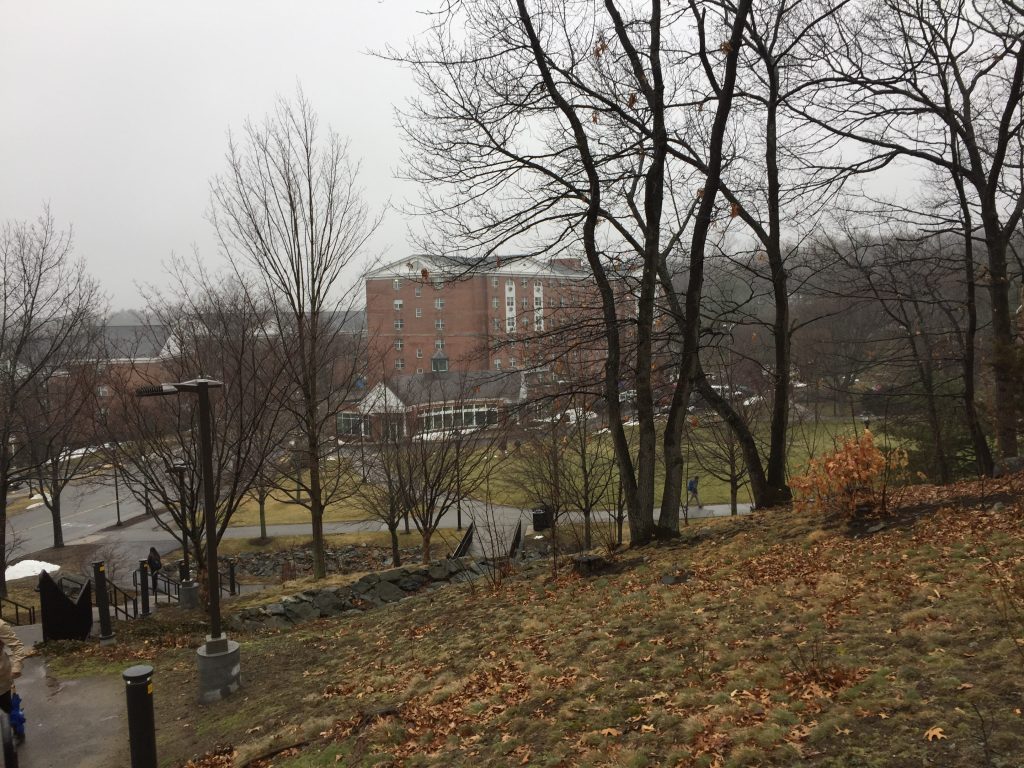 Bentley is larger than Babson, but still has a nice community layout.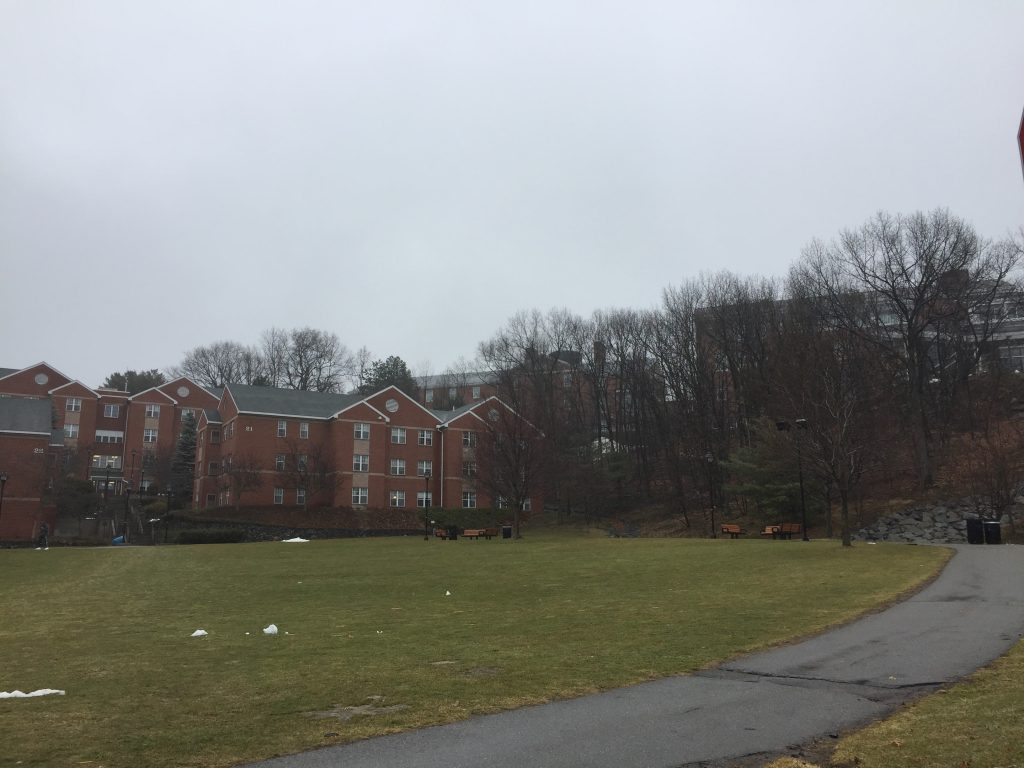 Many private colleges require interviews as part of the admissions progress. At Bentley, I got to nervously wait outside. I appreciated the descriptors!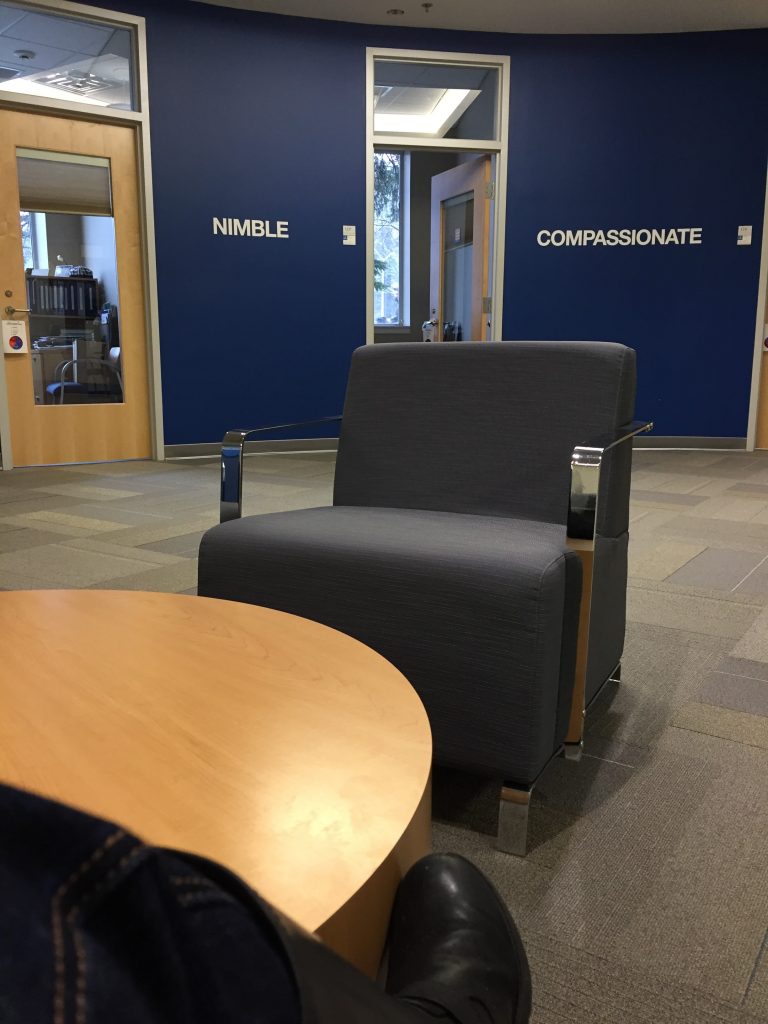 As much as I love college tours, I couldn't wait to see a bit of the history of the Boston area. Top of my list was Salem – the witch museum, taverns and walking on the jetty were such a special way to end our memorable trip.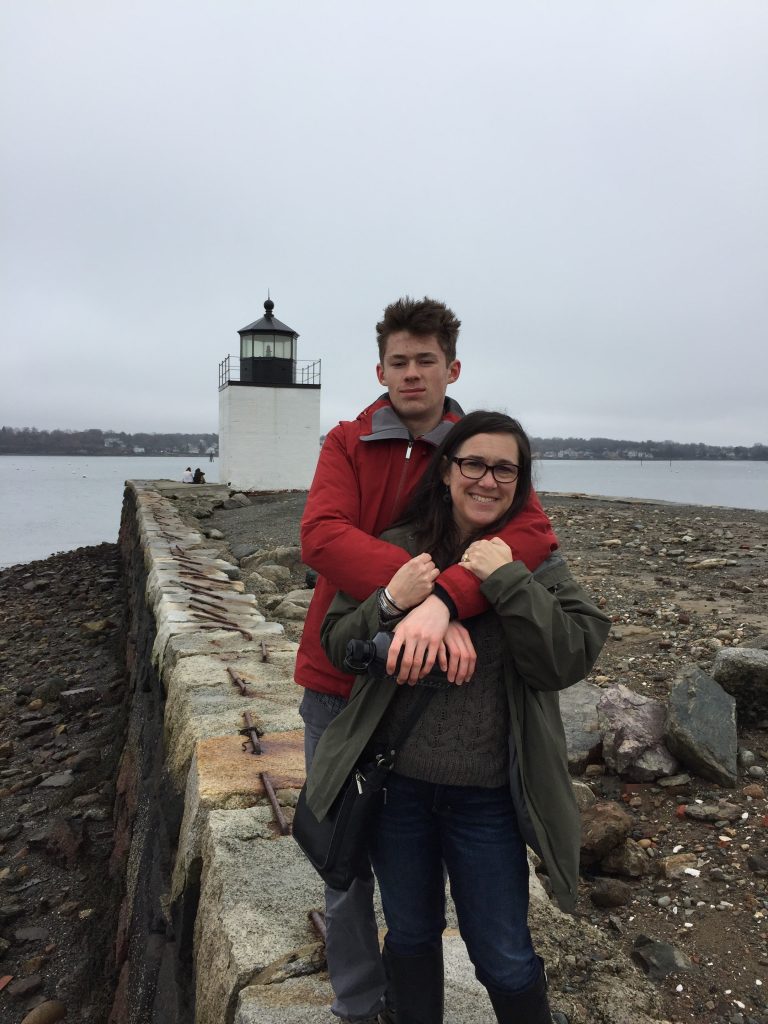 Four days and four nights were just enough to get a taste of Boston, and enough to get me thinking of all the other adventures and restaurants and coastlines we could see…the bright side of thinking about my boy moving so far away, I guess.
Until next time…